Managing your NFL Betting Bankroll
by Trevor Whenham - 9/2/2013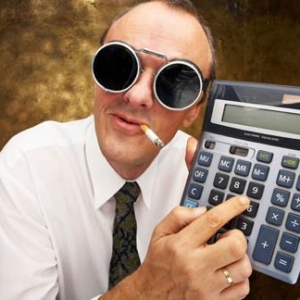 It's time for the start of another NFL betting season. For committed bettors there is no better time of year than this one. Betting on the NFL is a marathon, not a sprint, though – the regular season stretches for a third of a year before the really good stuff even begins. During that marathon there are going to be betting hot stretches and also points where you couldn't pick a winner if there was only one team playing a scrimmage against themselves. The bettors who are successful over the long term are the ones that can weather the bad times to fully exploit the good ones. That means that bankroll management is absolutely crucial, and therefore that it is a good time to revisit five good bankroll management tips. This isn't profound stuff, and you have likely heard it all before, but actually doing it could make all the difference for you by the end of the year:
What are you willing to lose?
This is the first and most significant question in bankroll management. Though it obviously isn't the goal, the possibility exists that you will lose all of the money in your bankroll. Sports betting isn't exactly a guaranteed investment – though what is these days? The possibility exists, then, that you will wind up with nothing to show for your months of hard betting work besides the memories. All the money will be gone. While you can do everything in your power to avoid that, you need to be okay if it does happen. That means that you shouldn't be betting rent money, your vacation fund, or that cash you have squirreled away for your kid's education. This needs to be disposable income. Even if you don't lose it, the money is going to be tied up for at least four months, so it can't be money you need otherwise. If you are using money you can't afford to lose to bet, then you are adding extra stress to yourself. The next person who bets at their best while under added stress will be the first one. Winning is hard enough when you aren't adding extra stress.
Create and isolate
Once you have decided how much you are willing to lose, you need to put that money together and have it ready for betting. If you bet at a sportsbook, then that means having that cash in hand. If you bet online then you should have it deposited into your account or split between multiple accounts if you are a price shopper. Having your bankroll actually existing – instead of just being an amount of money that you are willing to spend if you need to – is a great psychological boost. Each loss seems insignificant compared to the total size of the bankroll, and the stress of a loss is minimized as a result. You also won't have to worry about being unable to make a bet you want to make because you don't have the funds available.
This is a very important question, but there is no single right answer. There are countless ways you can determine what a betting unit is going to be. Perhaps you will flat bet the same amount per game. Or you'll have a fixed unit size and bet a number of units per game based on confidence. Maybe you will use a Kelly criterion, or some modification. It doesn't matter – at least not for the sake of this article. All that matters is that you have an approach and you stick to it consistently through good and bad. The power of a betting unit system is that it allows you to weather rough patches, and it gives you the best chance of maximizing wins while minimizing losses. You need to stick to a system to gain those advantages, though. You also need to have thought of how you will adjust those bet sizes after significant winning or losing stretches. Will you increase the bet size by 10 percent every time your bankroll grows by 10 percent, or will you use a more or less conservative approach. Ultimately, what matters most is that you ask yourself these questions and you have an answer you are comfortable with.
Don't panic
This is the standard story in sports betting. A bettor is doing well enough and showing good results. Then things hit a rough patch. They panic, increase their bet sizes to chase their losses, and before they know it they are broke – while just going through a rough patch that was totally inevitable given the realities of sports betting. Here's a harsh truth – things are going to go bad at times. In fact, at times they are going to go so badly that you have to wonder whether you know anything at all. You can't let those times affect how you make betting decisions, and you certainly can't let them compromise your bankroll management strategies.
Stop
Before you make any bet during the season, just do one thing – stop and take a deep breath. Ask yourself whether what you are doing makes sense and if it's consistent with your long-term goal of growing your bankroll. If it is, then go ahead. If it isn't, then you have just saved yourself a whole lot of heartache and financial doom. It sounds like a cliché, but it is so true in this case – quite often the best bets during an NFL season are the ones you don't make.
Read more articles by Trevor Whenham