Possible 2013 NFL ATS Kings
by George Monroy - 8/21/2013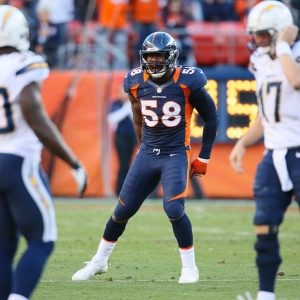 Against the spread records may be one of the most important elements to look at when handicapping an NFL team. Many times a team's straight up win/loss record can be deceiving, and just because a team is winning it does not necessarily mean that they are covering the spread. Last season the New England Patriots ended the year with a 12-4 SU record but only managed to produce a 9-7 ATS record. And on the other end of the spectrum, the St. Louis Rams won only seven games SU last season but ended the year with an astounding 11-5 ATS record.
There are many other elements to look at when handicapping an NFL game, but keeping a team's ATS record in mind could be a solid indicator as to which teams you should be betting on. We all know that gambling trends are not a guarantee of what will happen next. However, it might be a smart idea to take a look at last season's NFL ATS records and go over which teams might see an improvement or decline during the upcoming year.
2012 ATS records
Arizona Cardinals: 7-8-1,46 percent
Atlanta Falcons: 9-6-1, 60 percent
Baltimore Ravens: 6-9-1, 40 percent
Buffalo Bills: 7-9, 43 percent
Carolina Panthers: 9-7, 57 percent
Chicago Bears: 7-9, 43 percent
Cincinnati Bengals: 9-6-1, 60 percent
Cleveland Browns: 8-7-1, 53 percent
Dallas Cowboys: 6-10, 37 percent
Denver Broncos: 10-5-1, 66 percent
Detroit Lions: 6-10, 37 percent
Green Bay Packers: 9-7, 57 percent
Houston Texans: 9-7, 57 percent
Indianapolis Colts: 11-5, 69 percent
Jacksonville Jaguars: 7-9, 43 percent
Kansas City Chiefs: 5-11, 31 percent
Miami Dolphins: 8-8, 50 percent
Minnesota Vikings: 8-7-1, 53 percent
New England Patriots: 9-7, 57 percent
New Orleans Saints: 8-8, 50 percent.
New York Giants: 7-8-1, 46 percent
New York Jets: 7-9, 43 percent
Oakland Raiders: 5-11, 31 percent
Philadelphia Eagles: 3-12-1, 20 percent
Pittsburgh Steelers: 6-9-1, 40 percent
San Diego Chargers: 7-9, 43 percent
San Francisco 49ers: 9-7, 57 percent
Seattle Seahawks: 11-5, 69 percent
St. Louis Rams: 11-5, 69 percent
Tampa Bay Buccaneers: 9-5-2, 64 percent
Tennessee Titans: 6-10, 37 percent
Washington Redskins: 11-5, 69 percent
Which teams might improve?
The Rams might not improve on last season's 11-5 ATS record, but the team should have another great ATS year. St. Louis has the fourth-toughest schedule in the entire NFL this upcoming season, which means that they will be the underdog most of the time and should be on the receiving end of a large amount of points.
The Panthers and Lions are two other semi-talented teams with difficult schedules for the upcoming year. The Panthers have the most difficult schedule in all of football (based on their opponent's record from last season) but have enough talent to keep games close and take advantage of the points they will be receiving. The Lions are in the same boat as the Panthers—a talented team that has not been able to put all the pieces together. Detroit has the second most difficult schedule this year, and is just talented enough to keep games close and score points with their dynamic offensive weapons.
Which teams might decline?
The Broncos covered the spread 10 times last season and have the easiest schedule in the NFL this season. And at first glance a bettor might assume that Denver is going to tear up the ATS records this season. However, the team will probably be heavy favorites for many of their games this season. And even though they are extremely talented, large spreads are just too difficult to overcome week-in and week-out. The Broncos are already an eight-point favorite over the Ravens heading into Week 1 of the season.
The Redskins are another team that might see a decline in their ATS record this season. Last year Washington had an amazing 11-5 ATS record behind the strength of their star quarterback Robert Griffin III. This season teams will probably play catch up quite a bit and be better prepared to deal with, or at least contain, the dynamic Griffin. The team has the 18th most difficult schedule in the NFL, which is a bit on the lighter side of things, so they will probably be a favorite in many of their games.
Read more articles by George Monroy