NFL Handicapping: Don't Believe the Hype
by Trevor Whenham - 7/25/2013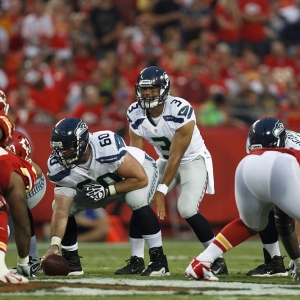 The biggest problem casual bettors and the media have when it comes to the NFL is the amount of free time they have. With months between the end of one season and the start of the next they can't help but speculate and create hype. Stories that sound good become majorly overblown, and teams that are promising and full of potential are suddenly transformed into unstoppable forces of nature.
Sometimes the teams that get heavily-hyped heading into a season deliver on that promise. At least as often, though, they aren't quite able to do what is expected of them. That doesn't mean that they are bad teams — just that they may not be able to reach the high heights that are expected of them. If you can accurately identify teams that aren't going to be quite as good as the public expects then you may be able to find value in betting against them early in the season.
Here are three teams that could struggle to meet the hype (all odds are from Betonline):
Denver Broncos (+525 to win the Super Bowl, which makes them the favorites)
Last year I was bearish on this team — mostly because I doubted the wisdom of going all in for a team that is led by a legendary quarterback coming off a serious health issue. I was mostly entirely wrong, though Peyton Manning certainly didn't shine when it mattered in the playoffs. Despite missing last year, though, being bearish about this team again for the same reason is the wise course of action. Can Manning stay healthy, shine under pressure, and lead this team to the promised land? Absolutely. Just imagine that it wasn't Peyton Manning we were talking about, though, but rather just some random guy — a 37-year-old QB a year removed from a serious neck injury that cost him an entire season and could be aggravated with each hit. Then add in that this QB isn't exactly mobile. You would understandably be concerned — and there is no question that the Broncos would be in trouble if Manning went down. I'm not saying that he can't do it or that he shouldn't be trusted. I just don't see any value in all in betting them as Super Bowl favorites or as a team with a season win total of 11.5 points. If the Broncos do go on to win it all this year then they will do it without my financial support. I'm okay with that.
Atlanta Falcons (+1400)
The Falcons are the sixth choice to win the Super Bowl, and time again this year I have heard about how the team is different this year. I'm just not buying it. They have made some changes, but those have been more of the cosmetic than dramatic nature. Matt Ryan is unquestionably a strong player, but I have yet to be convinced that he is an elite performer when it comes to clutch time. He gets the job done consistently, but he hasn't exhibited that trait that the successful postseason quarterbacks — Brady, both Mannings, Brees, Rodgers — have, which is a complete unwillingness to even consider losing. Ryan seems to willing to settle for good enough. I could overlook that if I truly loved the team — it has taken other quarterbacks a long time to take the big step. While guys like Julio Jones are special, though, I just don't believe overall that this team measures up against the very best teams in the country. If I was going to find value in a team led by a guy like Ryan, I would need to be comforted by a tremendous amount of talent, and I'm not.
Seattle Seahawks (+700)
The Seahawks as the third choice to win the Super Bowl? Ridiculous. I watched a lot of Russell Wilson in college and have nothing but respect for him. To assume that he is going to take a big step forward after a stellar rookie year, though, is just reckless. Teams now know more about him and what he can do, and they will have better answers for that than they did last year. While I am optimistic in the longer term, there will be tough spots this year. In a tough division and against a challenging schedule, this is just too much credit for a team with a second-year QB — even one with the composure and maturity of Wilson. The QB is far from the biggest of my concerns about this team at this price, though. Pete Carroll can obviously coach, but he has yet to prove that he can do so on the NFL level. He's had plenty of opportunities, but so far has had much more success getting his players in trouble with the league than with winning when it counts. The sample size of his NFL career isn't huge, but it is certainly big enough to be convincing until he shows us otherwise. I'm not saying he can't win on this level. I just want better odds for him until he proves that he isn't going to find another way to fall disappointingly short on Sundays.
Read more articles by Trevor Whenham