AFC Playoff Scenarios: NFL Odds and Predictions
by George Monroy - 12/8/2014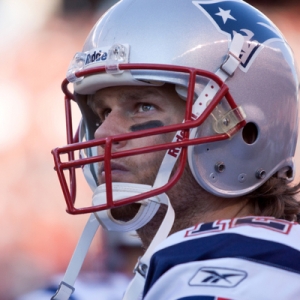 The AFC playoff picture is slowly beginning to clear itself out after 14 weeks of NFL action. The New England Patriots have positioned themselves for the No. 1 seed in the conference after a big win in San Diego on Sunday, while Denver and Indianapolis control their own destiny in their respective division races. The AFC North, however, has been the most interesting and confusing division to handicap with every team still in the running for the crown.
The wild-card spots will probably come down to the final game of the season as there are currently eight teams with a realistic shot a sneaking into the playoffs. The No. 8 to 12 squads in the AFC currently hold 7-6 records, and three straight wins by any one will probably be enough to grab a postseason spot with a 10-6 record. Let's take a closer look at the AFC playoff picture and see who is in, out and on the brink. All odds come from Sportsbook.ag.
AFC East
New England Patriots
Record : 10-3
AFC Title Odds : +130
Super Bowl Odds : +350
New England essentially has the AFC East locked up with a three-game lead over the Miami Dolphins with three games to go. The team has matchups against Miami, New York (Jets) and Buffalo left on its schedule and will probably end the season with a 13-3 record and the No. 1 seed in the AFC by virtue of its tiebreaker over Denver. If New England happens to drop a game, however, it could still end up as the fourth seed in the conference-Indianapolis and Cincinnati have only four losses. The Patriots currently control their playoff destiny.
Prediction : No. 1 seed with a 13-3 record.
AFC West
Denver Broncos
Record : 10-3
AFC Title Odds : +170
Super Bowl Odds : +550
Denver holds a two-game division lead over San Diego with a matchup left against its division opponent and another tough road game against the AFC North-leading Cincinnati Bengals. The team is not locked into the division lead and could still fall into a wild-card spot even though that scenario is unlikely. Denver, of course, is talented enough to win two, if not all three, of its final games of the year and will probably end up tied with New England for the best record in the AFC but fall into the No. 2 seed because of its Week 9 loss to the Patriots.
Prediction : No. 2 seed with a 13-3 record.
AFC South
Indianapolis Colts
Record: 9-4
AFC Title Odds : +900
Super Bowl Odds : +2000
Indianapolis holds a two-game lead over the 7-6 Houston Texans with a home matchup against the team coming next week. The Colts have been a frustrating group this season, particularly against the elite teams in the league. However, Indianapolis has excelled against everyone else. There is no reason to suspect that the Colts will not finish out the year with two more wins-they play Houston, Dallas and Tennessee-and end up as a third or fourth seed in the playoffs. But expecting the team to excel once the postseason begins is another matter.
Prediction : No. 3 seed with an 11-5 record.
AFC North
Cincinnati Bengals: Record : 8-4-1; AFC Title Odds: +2200 Super Bowl Odds: +6000
Baltimore Ravens: Record : 8-5; AFC Title Odds: +1500 Super Bowl Odds: +4000
Cincinnati is currently in the driver's seat in a tight AFC North playoff race that has all four teams sitting on a 7-6 or better record. The Bengals, however, have matchups against Cleveland, Denver and Pittsburgh left on the schedule and could easily fall to 9-6-1, which would probably not be enough to win the division. Baltimore is the group with the easiest schedule-the team plays Jacksonville, Houston and Cleveland to close out the season-and could leapfrog everyone with a 10-6 or 11-5 mark. No matter how this division plays out, expect both Cincinnati and Baltimore to make the playoffs.
Prediction : Baltimore earns the No. 4 seed with an 11-5 record.
Wild-Card Spots
Pittsburgh Steelers: 8-5; AFC Odds: +1700; Super Bowl Odds: +4000
San Diego Chargers: 8-5; AFC Odds: +4000; Super Bowl Odds: +8000
Miami Dolphins: 7-6; AFC Odds: +6500; Super Bowl Odds: +13500
Kansas City Chiefs: 7-6; AFC Odds: +12500; Super Bowl Odds: +25000
Pittsburgh and San Diego currently hold the two wild-card spots with 8-5 records and a tiebreaker over Baltimore. The trouble for the Chargers is that they play Denver, San Francisco and Kansas City to close out the year and are probably looking at only one win over that span. Pittsburgh is in the same boat with matchups against Atlanta, Kansas City and Cincinnati on the docket, and both could easily fall out of the wild-card picture.
Cincinnati will have the best case for a wild-card spot because if the team ends the year with a 10-5-1 mark, the Bengals will have a better winning percentage then the host of other 10-6 teams and will sneak in because of their Week 6 tie against Carolina. Kansas City should lay claim to the second wild-card spot with two of its three remaining games at home. Miami has two winnable games against Minnesota and New York (Jets) on its schedule, but it faces a must-win game against New England next week, and a loss there will essentially end the team's playoff hopes as a 9-7 mark that may not be good enough for a wild-card berth.
Predictions : Wild-card spot No.1: Cincinnati with a 10-5-1 record; Wild-card spot No. 2: Kansas City with a 10-6 record.
After more than four decades handicapping the NFL, at Doc's Sports we know our stuff. We want to give new clients a chance to try our service completely free. Click here for $60 worth of free NFL picks. The sign-up is hassle-free, and there is no obligation.
Read more articles by George Monroy