NFL Division Odds: Taking a Closer Look Heading into Week 13
by George Monroy - 11/25/2014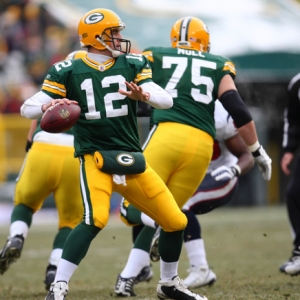 The NFL season is 13 weeks old, and nearly every division is still up in the air with five of the eight groupings either tied or within a game of each other. The other three divisions are still relatively undecided, with the New England Patriots holding the largest lead in the NFL with three games, so any unexpected loss by a first-place team could keep each division race tight until the very end of the season.
A few teams are receiving tantalizing division odds as an underdog, and this season could be a great opportunity for bettors to wager on a long-shot squad that is not traditionally in the playoff race. Let's take a closer look at the NFL division odds on the board and figure out which have the best value to bet on All odds come from Sportsbook.ag.
NFC East
Philadelphia Eagles: -160
Dallas Cowboys: +130
Thursday's Thanksgiving game will go a long way in deciding the winner of the division as both teams are tied with 8-3 records and still have two games to play against each other-that is football at its very best. The Eagles are a slight favorite even though they probably have the tougher schedule with two games against Dallas, a home matchup against Seattle and two road games against Washington and New York (Giants) to close out the year. At this point deciding on which squad to bet probably comes down to who you believe is the better team. The Cowboys, however, probably have the best value with a positive payout and a schedule that includes two games against Philadelphia, a home game against Indianapolis, and two road games against Chicago and Washington.
NFC North
Green Bay Packers: -1000
Detroit Lions: +400
On paper this division race is much closer than in actual reality. Green Bay currently has a one-game lead with an 8-3 record, but the two squads have been playing on very different levels. The Packers continue to dominate teams, while Detroit continues to squeak by with close victories. The schedule favors the Lions, who have games against Chicago (twice), Tampa Bay, Minnesota and Green Bay left on the schedule, while the Packers have a tough matchup against the Patriots looming and a road game against an underrated Buffalo squad. With that said, Detroit does have value at +400, but can you really trust them? This division race feels like a non-bet situation. Green Bay should win the NFC North, but wagering on it at -1000 is not the right price.
NFC South
New Orleans Saints: -250
Atlanta Falcons: +280
Carolina Panthers: +700
The NFC South may be the most interesting division in the entire league simply because of the "train wreck" factor. New Orleans and Atlanta are currently tied for the division lead with a 4-7 record and may be on pace to break the mark for worst record to win a division, which was set by the 7-9 Seattle Seahawks in 2010. New Orleans fell apart at home against Baltimore on Monday night and cannot be trusted. However, Atlanta closes out the year with games against Arizona, Green Bay and Pittsburgh and will probably end up with a 6-10 record at best. If you are looking for value, the Panthers hold most of it at +700 and with the easiest schedule of the bunch.
NFC West
Arizona Cardinals: -150
Seattle Seahawks: +300
San Francisco 49ers: +350
Arizona's defense is elite, which is a far cry from how its offense is performing without Carson Palmer and Larry Fitzgerald. The Cardinals were shut down last week by the Seahawks and could hardly move the ball. Both Seattle and San Francisco still have value in the division race as Arizona could drop four of its last five games of the season-they play Atlanta, Kansas City, St. Louis, Seattle, and San Francisco. However, both teams still have tough schedules to close out the year, and the safest bet is wagering on the Cardinals defense to lead the team into the postseason.
AFC North
Cincinnati Bengals: +175
Baltimore Ravens: +200
Pittsburgh Steelers: +250
Cleveland Browns: +800
The AFC North turned out to be the surprise division in the entire NFL, with all four teams currently holding seven wins during their first 11 games. The Browns have the best value-and easiest schedule-with games against Detroit, Washington, St. Louis and Chicago and could conceivably end the year with an 11-5 record. The Ravens have the toughest schedule of the bunch, while Cincinnati has a manageable road to the division crown with games against Houston, Tampa Bay, Pittsburgh and Cleveland left on the docket. The AFC North is a toss, but I see no reason to bet anyone other than the Browns at +800.
AFC West
Denver Broncos: -700
Kansas City Chiefs: +600
San Diego Chargers: +900
Denver is a huge favorite to win the AFC West with only a one-game lead and two games left to be played against Kansas City and San Diego. The Broncos will probably win the division, but there is really no value in wagering on it at -700. The team has struggled the last two weeks, and a one-game lead is not enough to justify giving up 7/1 odds against two very capable teams in Kansas City and San Diego. If bettors are looking for value, the Chiefs are probably the way to go, as the team has looked fantastic, outside of its loss to Oakland, and may be ready to make a deep playoff run.
AFC East and AFC South
No odds on the board
New England and Indianapolis currently hold a three- and two-game lead in the AFC East and South, respectively, and would need something unexpected to happen in order for each to lose their spot at the top of the division. The oddsmakes believe that each is such a lock that they do not have lines on the board.
Great offer! Doc's Sports has been a leader in NFL handicapping for more than four decades, and we are offering new clients $60 in free picks for any NFL handicapper on Doc's Sports Web site. You cannot afford to miss out on this great offer - click here. Also, get three handicappers for the price of one when you sign up for a full-season football package! Click Here for details.
Read more articles by George Monroy