NFL Free Agency Betting Impact
by Trevor Whenham - 3/20/2014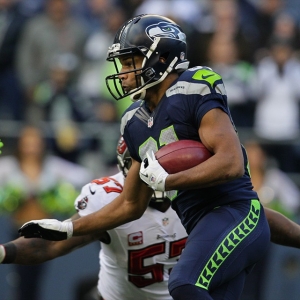 It is a real mistake to attach too much significance to free agency in the NFL at the time that it happens. There is so much else that happens between now and the regular season that these changes are only a small part of the changes teams will face. Still, you can't help but look at the deals that have been done from a betting perspective. Which teams have become easier to trust for bettors because of players they have added? And which players do not improve their team as much as the betting public will think they will? Here are three of each, and a bonus team that deserves all the criticism they get.
Overrated
Aqib Talib, CB, Denver Broncos: Six years, $57 million
The Broncos were aggressive in their attempts to upgrade their defense, and they are getting a lot of credit from the betting public for it. I don't love a lot of the deals, though. On offense they just plain aren't better. In fact, they are worse. The defense got the bulk of the attention, but I don't like the changes, either. Mostly, I don't like the swap of Rodgers-Cromartie for Talib. As is so often the case, the team got rid of an equivalent-or-better player and overpaid significantly for the new addition. All the changes are going to have people very bullish on this team -they are the second choice to win the Super Bowl at Bovada at 15/2 - but I don't think the moves hold up to close scrutiny.
D'Qwell Jackson, LB, Indianapolis Colts: Four years, $22 million
The Browns were really sad to see Jackson go. So sad that they instantly and happily replaced him with a much better player in Karlos Dansby. The Colts far exceeded the market for Jackson, and they should have been in on Dansby as well instead - or someone else. Jackson is better than what they had, but then I'm not much worse than what they had, and I'm pushing 40. This is not an adequate upgrade - especially for the price - at a position of serious need. The Colts seemed to be on the verge of building something very special at the end of their 2013 season. Since then, though, they seem to be treading water, and this move won't help.
Tyson Jackson, DL, Atlanta Falcons: Five years, $25 million
The Falcons badly need to be able to stop the run. Jackson can do that. The problem, though, is that the league is more focused on the pass than ever, and when it isn't a running play Jackson is a massive liability. He's not just a below-average pass rusher - he basically doesn't exist as a pass rusher. This isn't the all-round solution that the Falcons need, and they tied up money and especially term in him. This does not make it much easier to trust this defense than it was last year, and last year this was just a terrible team.
Underrated
Jon Asamoah, G, Atlanta Falcons: Five years, $22.5 million
While I don't like what the Falcons did on the defensive line, I am a fan of this move. Asamoah is just 26, and he is coming off a quietly-brilliant season with the Chiefs. I am shocked that Kansas City would let him go, and that the Falcons got him for this reasonable price. Protecting Matt Ryan was a huge priority, and Asamoah will be a big help.
Red Bryant, DE, Jacksonville Jaguars: Four years, $17 million
Jacksonville's strategy seems clear - add anyone who is available at any position that has a tie to the Seahawks. There are worse strategies, and Bryant is a nice piece. He knows the system because he has already played for coach Bradley, and he fills some gaps. He's not an all-around star, but at the price he is a very nice addition to a defensive line that needed an affordable boost.
Golden Tate, WR, Detroit Lions: Five years, $31 million
Why do I love this addition? Because despite a few faults it seems pretty clear that Tate isn't a complete moron off the field. That puts him head and shoulders above Titus Young. Or Nate Burleson. Or Bryant Johnson. Or anyone the Lions have tried to bring in as a badly-needed complement to Calvin Johnson. He's strong with the ball, and he has the speed to stretch the field. This move makes this offense - and therefore this team - better. They are a forgotten squad at 40/1. While this move doesn't put them over the top by itself, it does add a bit to the value proposition. There are certainly worse futures bets.
Worst performance so far
Carolina Panthers: Keeping Greg Hardy in the fold was positive - though expensive. They have let seven players leave, and all that has come the other way is a very marginal tight end and Jordan Senn, a linebacker who mostly only contributes on special teams in a meaningful way. What's worse, though, is what they have done at receiver. Steve Smith is a Raven. Brandon LaFell is a Patriot. Ted Ginn is a Cardinal. Domenik Hixon is a Bear. That is every wide receiver who caught a pass for this team last year. I'll give them enough credit to say that they must have a plan of some sort, but it certainly is an odd - and high-risk - one. Coming off such a strong season last year, this seems like a very unnecessary and reckless risk.
Read more articles by Trevor Whenham