NFL Handicapping: Biggest Concerns after Week 1
by Trevor Whenham - 9/10/2014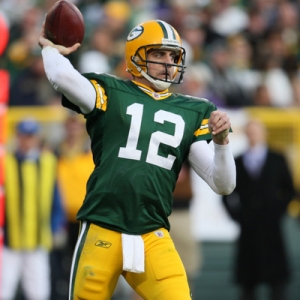 One of the most exciting aspects of the opening week of the NFL - and the biggest challenges - is that we really don't know anything. Teams have changed so much since they last played meaningful games, and the preseason is more of a distraction than it is informative, so we really have to speculate a lot about how good teams are and how strong they should be.
When they actually hit the field we find we are often, but not always, right about those teams. After every week early in the season, then, we are forced to evaluate what we have seen, how it meshes with what we expected, and what it means going forward. When expectations aren't met, we can't help but be concerned. After a week of action, here are eight of the biggest concerns that emerged:
Baltimore and Rice: The first concern has nothing to do with what happened last week on the field, but it is nonetheless the biggest concern heading into this week. The Ray Rice debacle hit hard this week, and it will have no bigger impact than it does in Baltimore. What impact will the controversy have on the team and their preparation? A team that wasn't exactly elite before this happened not only lost their best offensive weapon but has the biggest distraction a team could have. Will they rally or crumble?
St. Louis at QB: After Sam Bradford went down there was serious cause for concern with the Rams at QB, but at least they had an established veteran in Shaun Hill to take over. But Hill was pretty terrible in the opener, and then he reportedly hurt his quad. If Hill can't play, which seems to be the most likely case, then the team will be forced to start either undrafted free agent Austin Davis or newly-acquired Case Keenum, who played eight games without a win in Houston last year. As if things already weren't ugly enough in St. Louis.
Packers lacking punch: Sure, Green Bay was playing the best team in the league, but that doesn't explain what happened in that opener. They just plain quit against the Seahawks. They looked lethargic and outclassed, and Aaron Rodgers looked to be carrying around a lot more rust than you would expect. They also are facing some injury issues up front. Can they shake it off and bounce back, or is Green Bay going to be the team this year that comes in with big expectations and fails to perform?
Manning the younger: Eli Manning is just plain lousy these days. After a subpar year last year he started right where he left off in the opener. He was indecisive and threw two picks - one that was just hideous. He has not looked like a world-class quarterback in far too long, and if things don't change then the Giants could be en route to another wasted season - and perhaps some really disruptive organizational changes.
New Orleans defense: Atlanta is better than last year and all, but I really doubt that they are as improved as the Saints made them look. Matt Ryan has never had a passing day like the 448-yard, three-touchdown gem that he had in the win. New Orleans has a great QB of their own, and a pretty deep running game, but they can't put that much pressure on the offense every game and hope to come out on top. Ryan is a very good QB, but it's not like he is the best in the whole league or anything, so New Orleans could be in too many shootouts if what we saw in that opener was an indication of what this team is going to look like without the ball.
Philadelphia's slow start: In the second half the Eagles looked like pretty much exactly what we expected them to be - explosive, diverse and dangerous. In the first half, though, they were totally flat and completely outclassed by the Jaguars. Taking time to find their stride was a habit they developed last year, too, but they can't keep doing it this year if they want to take a step forward. You can't spot teams that are better than Jacksonville a big lead and keep hoping to come back.
Cincinnati's defense: Without Ray Rice the Ravens are a pretty one-dimensional team, yet against Cincinnati they passed for 345 yards, and Justin Forsett averaged more than six yards a carry on 11 carries. Steve Smith torched them for a long touchdown, and Dennis Pitta picked them apart, making 10 catches. If the Bengals were that vulnerable against a somewhat challenged offensive team then what could happen when they face a more elite offensive unit - starting with Atlanta this week?
Denver on D: The Broncos beat the Colts, and it wasn't as close as 31-24 score indicated because Indy didn't do most of their damage until late. Still, you have to be concerned that Andrew Luck threw for 370 yards and could have had more if he hadn't made a truly horrible decision on one of his two picks. Denver has an excellent offense, obviously, but their defense needs to carry the load - and should be stronger in the secondary than that. This wasn't as poor of a defensive performance as the Super Bowl by any means - nothing could be - but it still is a reason for a little concern.
Sometimes, the best picks are free picks. Doc's Sports will give new clients $60 worth of free NFL picks with absolutely no obligation. You don't even need a credit card to sign up. Just click here and get started today. Also, get three handicappers for the price of one when you sign up for a full-season football package! Click Here for details.
Read more articles by Trevor Whenham