NFL Office Pool Picks Week 15
by Trevor Whenham - 12/9/2014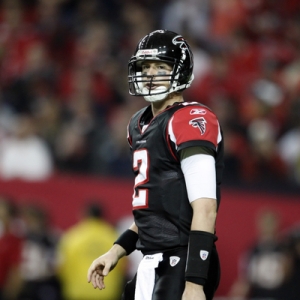 We are into the nitty-gritty of the NFL season, and therefore the homestretch of the rush to win our office pools. Or, if you are having a season like I am, you are just looking to salvage some pride and take home a weekly prize or two down the stretch because I'm certainly not taking home the big prize after a few too many rough weeks. Let the hunt for weekly prizes begin with these straight up picks:
Arizona at St. Louis: This is a very tough game. St. Louis hasn't allowed a single point in two games, but those were against Oakland and Washington, so they only barely count. Arizona has had some struggles lately, but they won a tough one against Kansas City last week. Could go either way, but I'll take the Cardinals since they are playing for their lives in the race for a division title. Take Arizona.
Pittsburgh at Atlanta: The Falcons showed some spark in the second half against the Packers, but that only came after the game was all but over. Not impressed. Pittsburgh is inconsistent, but more dangerous. Take the Steelers.
Washington at N.Y. Giants: There is not a team in the NFL that I would even consider picking against right now when they played the Redskins. Not one. Take the Giants.
Miami at New England: Miami was a real disappointment last week against the Ravens, and that makes this pick easier than it could have been - and it was never going to be too tough. Take the Patriots.
Oakland at Kansas City: The Chiefs have lost three in a row and are reeling. This should be a remedy for them. The Raiders got their win last week against the 49ers, but they have too many issues to string a streak together. Take the Chiefs.
Houston at Indianapolis: The Colts were really terrible for much of their game last week but really good when it mattered most. They have some issues, but the Texans have more, and Andrew luck is going to have a big day against this Houston secondary. Take the Colts.
Jacksonville at Baltimore: Pretty much every defensive player is unavailable for the Ravens, it seems, yet they were downright impressive last time out. They will look even better here against a Jacksonville team that is just playing out the string. Take the Ravens.
Green Bay at Buffalo: Buffalo is one of those unfortunate teams that is going to wind up with a record that won't at all reflect how good they are. Green Bay has defensive issues, and their second half on Monday night was terrifying. Add it all up, though, and it isn't tough to take the Packers.
Tampa Bay at Carolina: Both of these teams are lousy, but there is a difference. Carolina is showing some sparks of life. The Bucs haven't shown life for years. The game took a potentially dark turn when Cam Newton was in a car accident Tuesday morning. Little is known at this point, though reports are that it's not serious. Regardless of what happens, I would still take the Panthers. Either Newton will be fine, or the team will be trying to win for him -- and Derek Anderson is no slouch as a backup. Take Carolina.
Cincinnati at Cleveland: I really don't like or trust these Bengals and would love to pick against them. This QB drama for Cleveland is exhausting, though, and I just don't see how a fragile team bounces back from throwing away a big win last week like they did. Take the Bengals.
N.Y. Jets at Tennessee: I hate everything about both of these teams right now. Absolutely everything. One has to get their third win, though. I'll take the Titans, but only because they are at home and their coaching situation is less pathetic.
Denver at San Diego: For the last two years I have been very concerned that the Broncos could be vulnerable if Peyton Manning were not right. Well, right now Manning is far from right. They have still found ways to survive lately - mostly by running so well - but they could be in a tough spot here. Let's gamble. Take the Chargers.
San Francisco at Seattle: This should be a totally fascinating death match for NFC West supremacy. It's not. Only one team is likely to show up. Take the Seahawks.
Minnesota at Detroit: I feel like I am on a roller coaster ride with these Lions. I really liked them early. Then didn't like them at all for a while. The last couple of weeks I have been a fan again. Minnesota is remarkably tough given all they have faced, but they are only the second-best team here. Take the Lions.
Dallas at Philadelphia: This is the game of the week - both because it could decide a division and because it is so tough to decode. The Eagles are probably the better all-round team, but I don't trust their quarterbacking and they were really exposed last week. The Cowboys have been pleasantly surprising this year, but their QB is a broken mess. I'll take the Eagles at home.
New Orleans at Chicago: Which pathetic mess of an underachieving farce of a team would you rather back? This should be a great game. It is a terrible, horrible, no-good, very bad one. Take the Bears, but then do yourself a favor and find something better to do with your Monday night than watch this mess.
Doc's Sports has been successfully handicapping the NFL for years - more than four decades in the business - and wants to give new clients a chance to try our service for free. Click here for the hassle-free sign up and get $60 in free NFL picks today . Also, get three handicappers for the price of one when you sign up for a full-season football package! Click Here for details.
Read more articles by Trevor Whenham