NFL Office Pool Picks Week 17
by Trevor Whenham - 12/23/2014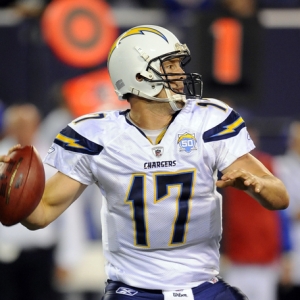 We need to end this season off on a strong note in our pursuit of office pool glory. We certainly don't want to leave things with the taste in our mouth that last week left. That was ugly and frustrating. Two weeks ago was far more successful, though, so there is reason to believe that this up-and-down season can end on an up. Here's how I see the final week of the regular season playing out:
Carolina at Atlanta: The winner of this game will win their division and host a playoff game next week. I don't think that I have ever written a more pathetic sentence. It's hard to tell which team will be the better one when neither team will wind up over .500. I detest what the Falcons have done the last two years, so take the Panthers.
Free $60 in Member NFL Picks No Obligation Click Here
Cleveland at Baltimore: I have no way to explain how terrible the Ravens were last week in a very important game. Cleveland is a mess, though, and Baltimore is at home, so we are forced into a choice. Take the Ravens.
Dallas at Washington: Washington showed some surprising spark in a nice win last week. Dallas is playing at a high level right now, though, and has home field advantage and a bye on the line this week. They'll be ready. Take the Cowboys.
Indianapolis at Tennessee: That was an absolutely horrifying performance by the Colts last week. Terrible. Tennessee is a really bad team, though, and all they care about is maximizing their draft position and bringing this painful season to an end. Take the Colts.
Detroit at Green Bay: This is a great matchup. The two teams have identical 11-4 records and are both playoff bound, but the winner will take the division and play at home, while the loser is stuck as a wild-card team playing on the road. Huge stakes. I haven't been crazy about the way the Packers have played the last two weeks, but they are the pick at home. Take Green Bay.
Jacksonville at Houston: Both teams have a world of issues, but Houston is in a much better place - despite having played all year without a real quarterback. Take the Texans.
San Diego at Kansas City: For the Chargers it's simple - win and they are in the playoffs, but lose and they go home. The Chiefs, meanwhile, need a win and a whole lot of help to get it done. Huge game. Kansas City is a very tough place to play, but I loved the heart San Diego showed late last week. Take the Chargers.
New York Jets at Miami: Two teams with absolutely nothing on the line. One doomed coach, and another who, surprisingly, was given another year. Meaningless game, Take the Dolphins - they are the better team by far, and that should matter even now.
Chicago at Minnesota: Benching Jay Cutler didn't work. Nothing will work. This is a lost season for the Bears. Minnesota lost a heartbreaker last week but continues to show up and put in a strong effort when nothing is on the line. Take the Vikings.
Buffalo at New England: If the Patriots win they secure home-field advantage throughout the playoffs. An attractive proposition and serious motivation. They would be positioned to win regardless here against a Buffalo team that threw their hopes away in a laugher against the Raiders. Take the Patriots.
Philadelphia at New York Giants: Both teams are out of the playoffs and facing long, hard looks in the mirror to figure out what went wrong and what they can do better. Hard to care about this game. Take the Giants - they are at home, and don't have Mark Sanchez on their team.
New Orleans at Tampa Bay: The Saints may be the biggest underachievers in the league this year. The Bucs just suck, though - and they have no motivation to win because the draft can help them more than anything else. Take the Saints.
Oakland at Denver: Peyton Manning has gotten old right in front of our eyes. He looked just lousy for long stretches of Monday night, and it is a real concern going forward. The loss to Cincinnati rules out the top seed, but they can still have a bye, which Manning appears to desperately need, if they win this game. They should. Take the Broncos.
Arizona at San Francisco: After last week the Cardinals don't control their destiny. They need a win and a Seattle loss against the Rams to avoid being a fifth seed. Neither is likely. Still, every player on the 49ers seems to be hurt, and their coach is going, going, gone. But the Cards don't have a QB, and their defense is suddenly suspect. Tough pick. I'll take the 49ers to win a last one for Harbaugh.
St. Louis at Seattle: The best team in football right now has a chance to secure the top seed in the NFC with a win, and they get to do it at home where they are very tough - and against a beaten up and eliminated team. Not exactly the toughest pick of the week. Take the Seahawks.
Cincinnati at Pittsburgh: Both of these teams are in the playoffs, but the stakes are still very high. The winner wins the division. The loser is a wild card. No one wants to be a wild card. It should be very competitive - it always is when these teams play since they don't much like each other. Tough game to call, but Pittsburgh is at home, and I struggle to trust Andy Dalton twice in a row in primetime. Take the Steelers.
Read more articles by Trevor Whenham
---
Most Recent NFL Office Pool Pick Articles