Bettors Beat the Las Vegas Sportsbooks again NFL Week 3
by Raphael Esparza - 9/28/2015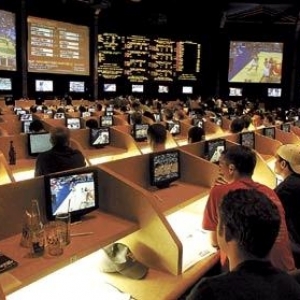 If you are keeping score so far, for the first three weeks of NFL Football betting in Las Vegas, the bettors actually are up 2-1! It's no secret that last year the State of Nevada cleaned up last year in football. However, that was last year, and I can tell you from experience, the guys in the back of the Vegas sportsbooks are not thinking about last year.
I've been talking to multiple friends who work in the books on the Las Vegas Strip, and they're telling me it was hard to find a game they actually won on Sunday. In the early afternoon games the public were all over Pittsburgh, Houston, and New England, and of course all three teams won. A ticket writer told me that after the early games the writers were cashing teasers, parlays, and halftime bets with those three teams I mentioned.
When the public wins early in Sunday games and re-bets the afternoon games, that is when a bad day can become a horrible day. That is what happened in the Sunday late afternoon games where the bloodbath the books were trying to avoid actually happened. The Vegas books lost all three late afternoon games, and the big loss was the easy win of the Arizona Cardinals over the San Francisco 49ers. Arizona and Seattle were two very popular teaser teams and parlay teams, so throw those two teams in with the Sunday early games and that is why the public have won two out of the first three weeks of this young NFL season.
Overall some books have told me they lost big and some lost small, but pretty much all directors told me they needed the Lions to knock off Denver last night. That didn't happen! Underdogs in my book go 6-7 against the spread, with five of them winning outright. Monday night has the Green Bay Packers on the tube, and my Vegas book experience has the Packers a public favorite all the time. Therefore, if the Packers win and the game goes "over" that add more misery to the suits in the back.
Raphael Esparza is one of the top handicappers in all sports. Esparza is coming off an outstanding NFL Week #3 winning three out four games while he is on an unbelievable College Football run of 9-4 $2240. NFL Week #4 and College Football weekend plays will be out on Thursday and Esparza will have more pigskin winners. New clients can take advantage of Doc's no-hassle $60 free picks offer and get Esparza's weekend picks. Click here for $60 worth of free picks.