NFL Betting and Handicapping: What to Make of Inconsistent Teams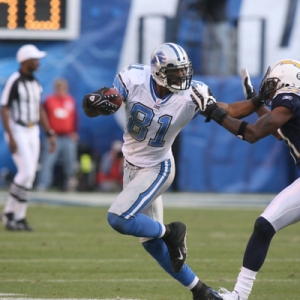 I'm sitting here watching this incredibly awful massacre of the Eagles by the Lions on Thanksgiving, and it's making me mad. It's not because I'm an Eagles fan - I'm certainly not. It's not because I feel bad for Chip Kelly - he'll look good at LSU. It's not even because Matthew Stafford is sitting on the bench this week for my fantasy keeper team and there is nothing I can do about it now - though that isn't helping. What makes me mad is how frustratingly inconsistent the Lions are. They are one of those teams you just can't get a sense of - they are football chameleons. For a bettor that is the worst.
For bettors there is nothing better than teams like Cincinnati, Carolina and Minnesota this year - they have played 10 games and each covered eight spreads. Easy money. Baltimore and their 1-7-2 ATS mark are pretty darned nice, too. You know what to expect from these teams; you can trust them and you can profit. For others, though, each week is a new adventure, and you can never know what you are going to see. It makes my head hurt. Here are four teams that just don't make me feel thankful at all:
Detroit Lions (4-7 ATS): The Lions are the one getting my attention right now, but they are actually the worst offender of the four on this list. They covered the spread in just one of their first eight games - the fourth - but then have covered three straight.
The biggest problem for me with the Lions is it is just hard to believe that they could actually be reasonably competent given how awful they were to start the season. I had high expectations for them coming in, but then the losses started piling up and I completely gave up on them for good - right before they started winning. It's just bizarre. Furthering complicating the task of assessing this team is their schedule - they have losses to a pretty solid slate of teams outside of San Diego, and in Oakland and Philadelphia the last two weeks they have beaten some walking corpses. Are they any good? Who knows? Ask me again in five weeks.
New Orleans Saints (4-5-1 ATS): The Saints have been impossibly bad defensively, and it has made them all but impossible to bet on. They have neither covered nor failed to cover more than two games in a row all season. It's like the scores for their games are coming from a random number generator. Some weeks they can't stop anybody, but they score like crazy. Other weeks the offense looks as bad as the defense. They win against Atlanta and in Indy and you think maybe they have turned a corner. Then they lose to Tennessee in overtime and get crushed by Washington. Crazy team this year - one for bettors to avoid unless they have a very good reason not to.
Tennessee Titans (4-6 ATS): They aren't good. We know that. They have won only twice - though Marcus Mariota has looked all-World in both games. What's frustrating, though, is that they have played well enough to keep things close - and cover more spreads than they should. They lost to the Colts by two, the Falcons by three, and the Bills by one. That's an average gap of two points per game. A field goal here or there and this would be a playoff team in their pathetic division. The problem, though, is that they can also get blown out just as well - Carolina, Houston and, shockingly, Cleveland and Miami all ran away from them. Will Mariota be superman or totally mortal? Will they play tight or fade away? You never can tell for sure - and that makes betting a true adventure.
Buffalo Bills (5-4-1 ATS): The Bills alternated covers with non-covers in their first six games. Then they reversed the order - a non-cover followed by a cover. In their last two they have covered again and then earned a push against the Patriots. If that patter sounds familiar that's because it exactly mirrors their record straight up - they cover when they win, and other than last time they don't cover when they lose. It's as if what happened in one game has no bearing whatsoever on what should be expected in the next game. Come to think of it, though, Rex Ryan isn't exactly the most stable guy in the league, so the fact that his team is all over the place shouldn't really surprise us. If he was consistent, he'd be much more boring than he is.
Doc's Sports has been successfully handicapping the NFL for years - more than four decades in the business - and wants to give new clients a chance to try our service for free. Click here for the hassle-free sign up and get $60 in free NFL picks today . Also, get three handicappers for the price of one when you sign up for a full-season football package! Click Here for details.
Read more articles by Trevor Whenham