NFL Office Pool Picks Week 10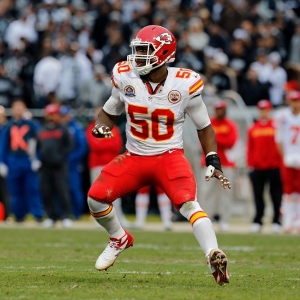 It was a rough week for a lot of people trying to pick winners in games. It was tough to foresee the unbeaten Broncos get handled by the Colts - with their impressive defense overrun by the seemingly helpless Indianapolis attack. It was just as tough to imagine the Niners beating anyone - never mind an Atlanta team that actually looked competent through six weeks. Or Tennessee looking like a whole new team with a new coach. You can't complain about this season being boring. Or, unfortunately, always predictable. Here's hoping things are better this week:
Free $60 in Member NFL Picks No Obligation Click Here
Buffalo at New York Jets: Both of these teams are coming off of wins, and both are real players in the wild-card hunt. Both have serious issues, though. The team that can avoid those issues best will win. There is one thing that could define things here - Rex Ryan is going to be especially fired up returning to the scene of past glory. Take the Bills.
Detroit at Green Bay: One management change in a season can give a team a short-term spark. Just ask the Dolphins or the Titans. Two is a sign a team is giving up on the season. After changing the offensive staff, the Lions now emptied out the front office. Not good. Green Bay is reeling, but this will get them back on track. Take the Packers.
Dallas at Tampa Bay: Ugly, ugly game. The Cowboys have forgotten how to win. The Bucs are a team with a rookie quarterback and a shortage of talent. Hard to go against a streak here. Dallas is more talented on paper but not playing like it. Take the Bucs.
Carolina at Tennessee: That was one heck of an offensive showing by Marcus Mariota and his teammates. It`s not likely to happen again here, though. He's up against a much better team this week, and the Panthers are really dialed in. Take the Panthers.
Chicago at St. Louis: The Bears are coming into this one off a short week. The Rams aren't a great team by any means, but they were good enough last week to take a good Minnesota team into overtime. St. Louis is 3-1 at home and should add to the good side of that total here. Take the Rams.
New Orleans at Washington: Tough loss for the Saints last week. They had another strong offensive showing, though, and there is no reason to expect that Drew Brees is going to cool off. The New Orleans defense is a mess, but the Redskins aren't exactly well-positioned to exploit that consistently. Take the Saints.
Miami at Philadelphia: It was good while it lasted. Miami briefly looked great after the coaching change, but then the reality of the situation - injuries, lack of experience at head coach, and an oddly-built roster - came to the surface again. Philadelphia is far from great, but they had a decent win last time out. Take the Eagles.
Cleveland at Pittsburgh: What a lousy game. Cleveland has uncertainty at QB and showed at the trade deadline that they don't have a lot of hope for this season. Pittsburgh is playing well, but Big Ben is out again, and that leaves Landry Jones in charge. I'll give Jones the benefit of the doubt. Take the Steelers.
Jacksonville at Baltimore: I like a lot of what Blake Bortles is doing, but it's far from a polished product at this point. The Jaguars have not won on the road yet, and Baltimore has had a bye week to get ready for this one. Take the Ravens.
Minnesota at Oakland: I like David Carr a whole lot and want to like the Raiders, too. The issue, though, is the defense. It just isn't good. Not at all. Minnesota is playing well and finding a way to win. As I write the status of Teddy Bridgewater is unknown, though, after a concussion. He's the factor here - take the Vikings if he plays and the Raiders if he doesn't.
New England at New York Giants: Losing Dion Lewis is tough. Outside of Tom Brady, though, there isn't a single player that is more important than this team. The Patriots have scored in each of their last 31 quarters. They have only played 32. So impressive. New York just isn't good enough here. Take the Patriots.
Kansas City at Denver: The Broncos finally looked more like I have been expecting them to. I just haven't been a believer this year. They go home, though, and it's not like Kansas City has inspired. Take the Broncos.
Arizona at Seattle: Arizona has their frustrating times. When they are on, though, they are so impressive. Picking against the Seahawks at home would have been unthinkable the last couple of years, but this is not the same team. Take the Cardinals.
Houston at Cincinnati: I don't really get how the Bengals are 8-0. I can't believe I am picking them to go 9-0. I have no choice here, though. As much as I don't respect Marvin Lewis, he looks like a genius compared to what is going on in Houston. Take the Bengals.
Read more articles by Trevor Whenham
---
Most Recent NFL Office Pool Pick Articles