Week 1 NFL Crushes the Vegas Books
by Raphael Esparza - 9/14/2015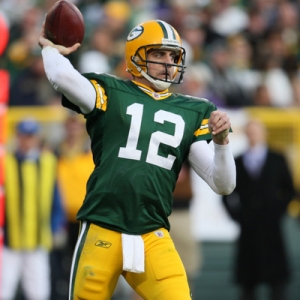 It seems like only yesterday I hung up my suit & tie in the Las Vegas corporate world and retired from the Vegas sportsbooks. I will admit there are times I miss working behind the counter and bullshitting with co-workers and customers, but this Sunday I was perfectly happy sitting in my home office watching NFL games.
The Las Vegas sportsbooks took a punch in the gut on NFL Week 1 as most of my friends who work on The Strip told me the lines were long to cash all afternoon and evening. Multiple Vegas books told me that they can't remember a worse opening NFL Week, and my former employees over at Aria told me after the early Sunday games they knew it was going to be a long Sunday.
Some books are saying they lost every early game on the schedule, and overall the favorites go 9-4, and what a different story a year can make because last year the underdog covered the spread 10 out of 13 games. The books got some help with the evening game as the New York Giants covered the number as most people were all over the Dallas Cowboys, grabbing the early number -6 and still betting after the number moved to -6.5.
Just looking at my Sports Options screen I knew the books didn't want the Green Bay Packers to cover or the Miami Dolphins to cover early, and I can guarantee the Packers were on every parlay, teaser, and heavy moneyline bets. Another popular bet was the St. Louis Rams, and ticket writers on The Strip were telling me that a lot of bettors didn't want the +4 and they were taking the moneyline.
Nevada sportsbooks cleaned up last year, winning an all-time high $113.7 million in football, so I don't think the Vegas books are scared because of one bad week. Again, there are times that I miss working behind the counter, but the thought of how many hours I would have had to work yesterday it made me glad I was on my couch watching football, my Chicago Cubs, and US Open tennis.
Raphael Esparza is one of the top handicappers in all sports. Esparza started the NFL regular season going 2-0 $900 and the last two College Football weekends he is 5-2 $900. NFL Week #2 and College Football weekend plays will be out on Thursday and Esparza will have more pigskin winners. New clients can take advantage of Doc's no-hassle $60 free picks offer and get Esparza's weekend picks. Click here for $60 worth of free picks.