NFL Division Winners Props Odds with Expert Betting Predictions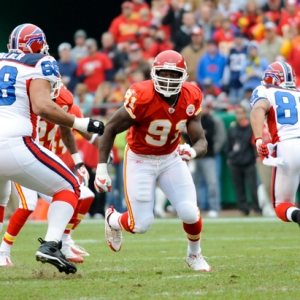 Training camps have only just begun, and the truly pointless NFL Preseason has not yet started. It's far too early, then, to really know what is going to happen during this NFL season. That doesn't mean we can't speculate, though, and there is no better way to speculate than to look at futures odds for interesting value. The target this time around is the division winner props posted by BetOnline. Let's take a look at each of the eight divisions in turn - actually seven, because odds for the NFC West are not currently posted:
AFC East
New England Patriots -220
Buffalo Bills +550
New York Jets +600
Miami Dolphins +700
The Patriots won't have Tom Brady for the first four games. Like it matters in this division. The other three teams are truly determined to find ways to remain uncompetitive year after year. New England doesn't have to improve - they just have to tread water and they will win this division forever. The Jets think that Ryan Fitzpatrick is a good idea. The Bills think that the only thing better than one Ryan brother is two. The Dolphins are the Dolphins. The Pats are very deserving heavy favorites, but there is no reason at all to bet them at this price - or bet anyone else for that matter, though if absolutely forced to back another squad I would unhappily take Miami.
AFC West
Kansas City Chiefs +165
Denver Broncos +215
Oakland Raiders +250
San Diego Chargers +750
As the odds suggest, this is a wide-open race. I am really bearish on the Broncos this year - the defense will be good, but the offense really won't, and that is going to haunt them. The Chiefs are competent if not inspiring, but at this point in the Andy Reid regime they should be able to claim the division with the talent they have. I like a lot about the Raiders, but they are still the Raiders, so it's good to be cautious until they prove otherwise. The division is too tight to offer any betting value in my eyes.
AFC North
Pittsburgh Steelers +120
Cincinnati Bengals +160
Baltimore Ravens +325
Cleveland Browns +2500
Don't bet on the Browns. That is pretty much always true. I have a good feeling about Joe Flacco this year, but there just isn't enough around him for a solid season from him to make a difference. It comes down to the Steelers or Bengals. I have a standing policy to not bet on a team coached by Marvin Lewis - because he's terrible - and over the long term it has done well for me. I'm not changing course. I have no problem winding up supporting the Steelers. They should be the class of the division - though not one with betting value.
AFC South
Indianapolis Colts +110
Houston Texans +220
Jacksonville Jaguars +350
Tennessee Titans +900
This one takes a leap of faith. The Colts were pretty lousy last year, but they went all in keeping both the coach and the quarterback around for the long term. They should be better than they were, but am I willing to bet on that at this price? It's made easier because I hate the QB decisions the Texans have made. The value here, though, seems to be on Jacksonville. They have invested heavily in free agency, made some solid moves, and are making some good decisions.
NFC East
Dallas Cowboys +170
New York Giants +200
Washington Redskins +325
Philadelphia Eagles +500
The Cowboys have already lost a QB for the season. It's not Tony Romo - yet - but it's still a bad omen. I don't love where they are at right now, and don't love them as a bet. I dislike the Giants much more, though. Again, in relative terms the third choice could present the value. The Redskins still have issues, but they seem to have a little clarity at quarterback for once, and hopefully the absence of drama can lead to more success on the field.
NFC North
Green Bay Packers -160
Minnesota Vikings +200
Chicago Bears +1200
Detroit Lions +1200
This is, as the odds suggest, a two-team race. The Bears and the Lions have too much work to do to be truly competitive. The Packers are the better team and have the better quarterback - that much is clear. Is their edge as big over the Vikings as this price suggests, though? I'm not convinced it is, so I'd bet the Vikings if I was looking for some action. Not value, but action.
NFC South
Carolina Panthers -275
Atlanta Falcons +650
New Orleans Saints +700
Tampa Bay Bucs +700
The Panthers are going to win this division. The Saints are moving in reverse. The Bucs can't figure out what they want to be or how they are going to get there. The Falcons should be better than they are, but the further we get into Matt Ryan's career the more I have to ask if he is more the problem and less the victim of continuously suspect coaching. No value, but an easy division to pick.
Doc's Sports has a great offer for new clients. You can get $60 worth of picks from any Advisory Board handicapper for any sport he handicaps. All with no obligation and no credit card needed. Claim your free picks today .
Read more articles by Trevor Whenham