NFL Office Pool Picks Week 15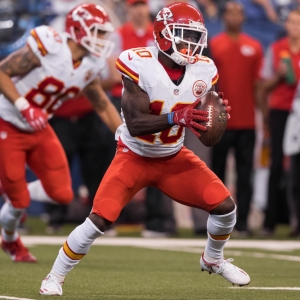 You know what is weird about the last month or so? The absence of jaw-dropping outcomes. Usually we see those in the NFL, but lately we haven't. I mean, look at last week. What, really, was shocking? The Cowboys finally lost, but the Giants earned their ninth win and they did it at home so it is hardly earth shaking. The Broncos lost, but they have no offense so that's what happens, and Tennessee is respectable. That lack of surprise is all good news for office pool players, but it certainly doesn't make the league more exciting. Anyway, here's how I see the week playing out for office pool players:
L.A. at Seattle: The Rams have the worst QB I have seen in a long while - and we live in a world with Brock Osweiler in it. And they just fired their coach - days after giving him an extension. And it's a short week. Tire fire. They are so bad that I am not even remotely concerned about picking a team that lost by four touchdowns led by a QB who threw five picks. Take the Seahawks.
Miami at New York Jets: The fact that the Jets won last week is testament to how impossibly bad the Niners are and nothing else. Miami had tough luck losing Ryan Tannehill, but it's not like Tannehill is spectacular, so Matt Moore isn't a major step back. Take the Dolphins.
Green Bay at Chicago: The Packers have found their game - probably too late for this season. Matt Barkley and the Bears weren't horrible last week, and they are home here, but I still can't take them seriously. Take the Packers.
Jacksonville at Houston: The Jaguars still insist on being terrible. Houston isn't exactly dominant, and as I said earlier Osweiler has only Jared Goff to thank for not being the worst QB in the league. However, they can handle this spot. Take the Texans.
Cleveland at Buffalo: Nothing has happened yet, but chances are decent that Buffalo could both fire their coach and bench their starting QB before this game. And yet they are still the more attractive team here by a pretty wide margin. Take the Bills.
Philadelphia at Baltimore: Early in the season Carson Wentz looked like Superman. Now, not so much. Baltimore has a solid defense and some swagger on offense. They are coming off a loss but looked okay despite the setback. Not a tough one to pick despite the short week for Baltimore. Take the Ravens.
Tennessee at Kansas City: The Titans are a decent team, and they still have at least mild playoff hopes. Kansas City is rolling, though. After beating Oakland they control their own fate, and they only have to keep winning to get all the pretty things heading into the playoffs. Take the Chiefs.
Detroit at New York Giants: If Matthew Stafford's finger hadn't been injured last week I would have gone a different way in this game. The Giants looked good beating the Cowboys last week, and the defense has been good, but I am concerned about a letdown after that win, and I still don't entirely trust them despite the recent success. Still, that finger. Take the Giants.
Indianapolis at Minnesota: I am actually angry at the Colts' organization at this point. To have a quarterback as talented as Andrew Luck and waste him as they have with their pathetically inevitable average play should be criminal. What a mess. Minnesota isn't exactly the '72 Dolphins, either, but they get the edge here for sure. Take the Vikings.
Pittsburgh at Cincinnati: With every loss we get closer to Marvin Lewis getting fired. Happy days. Ben Roethlisberger is not nearly as good as he needs to be - and my fantasy league playoff struggles are proof of that - but Pittsburgh is still playing well and are clearly best here. Take the Steelers.
New Orleans at Arizona: This game is hard. Arizona is proving that every week. Last year they looked just brilliant - a ferocious power. This year, with much of the same group of players and coaches, they can't do anything right. New Orleans is no good, either, but they have more confidence right now, and they can score. That should be enough given Carson Palmer's absence of swagger right now. Take the Saints.
San Francisco at Atlanta: Atlanta. Obviously. Emphatically. And by a whole lot. The Niners were up 17-3 at the half at home to the freaking Jets, and still found a way to lose. That takes skill and determination. Take the Falcons.
New England at Denver: I am not as convinced about the Patriots as some people are - heck, I'm not convinced about anyone in this bizarre season. Trevor Siemian and this Denver offense are atrocious, though, and that decides this one. Take the Patriots.
Oakland at San Diego: Oakland had a rough one last week, and David Carr quite possibly derailed his MVP dreams. They can bounce back, though, and this is a good spot to do so. San Diego is just playing out the string and knows that massive changes are ahead - a coach and a city are both likely to be new. Take the Raiders.
Tampa Bay at Dallas: The Cowboys have struggled to score the last two weeks, and Dak Prescott suddenly looks like the rookie he is. On third downs he has been beyond awful. Tampa Bay has won five in a row and are playing with major confidence. I know I shouldn't, but I can't resist - take the Bucs.
Carolina at Washington: Carolina is certainly in the mix as the biggest disappointment of the year. They won last week, but it was against San Diego so it doesn't really count. Their defense is just a mess, and Washington will be able to exploit that. Washington also still has playoff hope alive, so they should be hungry. Take the Redskins.
Doc's Sports has been successfully handicapping the NFL for years - more than four decades in the business - and wants to give new clients a chance to try our service for free. Click here for the hassle-free sign up and get $60 in free NFL picks today .
Read more articles by Trevor Whenham
---
Most Recent NFL Office Pool Picks