NFL Playoff Scenarios and Expert Predictions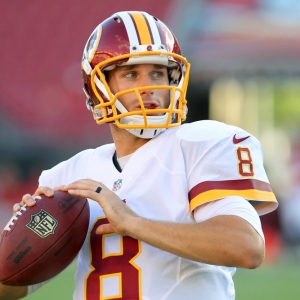 It is almost playoff time. Before we get there, though, we have to have the matchups all set. In the AFC we know that Houston, Pittsburgh and Miami are in, and what they do this week has little meaning for their playoff fates. In the NFC the Cowboys have already clinched home-field advantage, and the Giants are a wild-card team no matter what they do. For the other teams either in the playoffs or hoping to be, though, there is a whole lot on the line this week. Understanding what motivations teams have regarding playoff scenarios is crucial for bettors in this final week of action. Here, then, are what each confirmed or potential playoff squad has on the line:
AFC
Not much to see here, folks. The six playoff teams are set, and it's only positioning that is somewhat in play.
New England: The Patriots have a bye clinched, but can clinch home-field advantage with a win or a tie. You can be certain that that is all the motivation that Tom Brady and Bill Belichick will need. And there is more than that. Miami is a divisional foe, and the Pats hate losing divisional games. And, with a strong performance here, Brady would be very tough to beat in the MVP voting. Add it all up and we should see a particularly motivated New England team.
Oakland: The Raiders control their own destiny. Win and they are a divisional winner and they have a bye. They sure could use that heading into the playoffs with a new starting QB. They also have a shot at the top seed if the Patriots lose and they win, and they will know the result of the New England game before they play. Teams that control their destiny for something as important as this typically play sharp football.
Kansas City: The Chiefs are in no matter what, but they could be second or fifth. They need to win and hope the Raiders lose to clinch the division and the bye. This could be the last time they play in San Diego, too, and that is a solid rivalry, so there is added drama there. We should see a strong effort from the Chiefs.
NFC
Things, thankfully, are much more interesting in the NFC. Only four of the six spots are claimed, and there is a dogfight brewing for the final two. And there is a bit of a positioning battle amongst two clinched teams, too.
Atlanta: The battle for second place in the NFC is pretty lame, so the Falcons can clinch it with an 11-5 record with a win this week at home against the Saints. I don't like much about the mental game of this team, but that should be enough for them to get up for this game. It also would ensure they avoid the Cowboys for as long as possible, and that is obviously a very good thing. They could also get that bye even if they lose if Seattle and Detroit also both lose.
Seattle: Like I said, the race for second place is really lame. The Seahawks have all sorts of issues, yet with a win at the 49ers, which is all but certain, and an Atlanta loss they would have a bye. At 10-5-1. Yuck. They should gain some motivation from that, but how much do they really need for this game?
Detroit: The Lions get a home game for their playoff lives, and they control their own destiny. Beat the Packers and they win the division and make the playoffs. There is more to it than that, too. With a win and losses by Atlanta and Seattle they would get a bye. Those two games will be over before this one starts, so they will know if that is an added factor. Even if they lose they can make the playoffs as a wild card if the Redskins lose.
Green Bay: Like the Lions, the Packers control their destiny - win and they win the division. They lost to the Falcons, though, so they cannot win a bye no matter what. Even with a loss they also make the playoffs with a Washington loss.
Washington: Two weeks ago it seemed like the Redskins had doomed themselves with a bad loss. Now they not only have playoff life again, but they basically control their own destiny. If they can beat a Giants team with nothing to play for at home then the only thing that could keep them out of the playoffs is an unlikely tie between the Packers and Lions.
Tampa Bay: The Bucs are technically alive, but not really. They need to win, they need Green Bay to lose, and they need Washington to tie the Giants. No other scenario gives them a chance. Needless to say, they won't draw any extra motivation from that scenario.
Read more articles by Trevor Whenham