NFL Playoffs Betting Advice and Handicapping: Avoid Distractions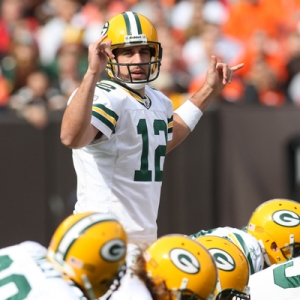 The NFL Playoffs are about to begin. This week between the regular season and the start of the Divisional Round is an interesting one. I always like to sit back and look at what the media and the general public are talking about most. Some of it is always important and relevant. And much of it really isn't. Every year there are storylines that grab all sorts of attention. It makes sense - they are juicy and compelling. The problem, though, is that they are distracting and misleading for the bettors who don't have the awareness to put them in perspective or ignore them entirely. This year three such stories stand out from the crowd:
QB mess in Houston-Oakland: A lot of ink is being wasted this week talking about the quarterback situations in the Oakland and Houston game. It is a trainwreck on both sides, so it only makes sense that people are interested. Oakland is down to rookie third-stringer Connor Cook, a guy so raw that a starting linemen said that as recently as last week he had never heard Cook's voice. Not relevant - both play each other, and then winner will be in trouble. Houston is again going with Brock Osweiler, the latest chapter in a stretch of quarterback juggling that has proven that two bad quarterbacks don't equal one decent one. It's good theater. Here's the thing, though - it doesn't matter. The two teams play each other, so it is an isolated impact. One team is going to be eliminated, and very shoddy QB play will likely be a big reason why. And then the winner will go out and lose next week, and shoddy QB play will likely be the reason. It can be really easy to get sucked in by the fun storyline when following a media machine like the NFL. When the storyline centers around facts that are evident, though, we can't give them too much attention.
Dallas rookie love-in: Based on what I have read and heard as the season has progressed I can only assume that Dallas' dynamic rookie duo can walk on water. After they have created that water out of thin air. Don't get me wrong - Ezekiel Elliott and Dak Prescott have been very impressive, and Prescott in particular deserves recognition for doing some very special things. Perspective is important, though. First, Prescott is far from the first quarterback to come from seemingly nowhere to shine beyond all reasonable expectations when given his first chance to start. Heck, two guys in the AFC playoffs this year alone won 11 and 13 games after stepping in for an injured or ineffective starter to kick off their careers - Brady as a second-year player, and Roethlisberger as a rookie. People are talking about what Prescott has done as unprecedented, but it really isn't. Second, and more importantly, of all the rookies who have ever put up big numbers as a rookie, how many have gone on to win the Super Bowl that year? None. Zero. Zip. Nada. Winning it all as a QB is exceptionally hard to do, and trying to do so when you have never experienced the playoffs at all is a brutal test. It's not that Prescott can't be the first - eventually someone will be. It's just that breathless and unqualified admiration of Prescott right now ignores the many lessons history has to teach us about this very situation.
Running the table: The Green Bay Packers seemed dead just before Thanksgiving. And now they are hosting a playoff game. After losing their fourth in a row to the Redskins, Aaron Rodgers declared the team was going to run the table and make the playoffs. And they did. Six straight wins combined with the Lions being the Lions was enough not only to make the playoffs but to win the division. It was the kind of story the media loves. An MVP leader of a public team getting vocal and carrying his team on his shoulders. And there's a catch phrase - the media and the public love a catch phrase. That same media, of course, will gloss over other factors - they finally got their running game figured out somewhat by committing to Ty Montgomery, they got healthier, and the schedule did them some favors in those six games. That's not to say that it wasn't an impressive finish. I'm just saying that we probably don't need to consider Rodgers for sainthood just yet. Now, a good deal of the coverage surrounding this team heading into the playoffs is about whether they can run the table all the way to the title. Maybe, people are saying, that is what Rodgers meant all along.
The mistake casual bettors will make here, though, is believing that momentum is a factor at all in the playoffs. Time and time again we have seen that what happens late in the season - or over the whole season, for that matter - doesn't matter anymore when the playoffs start. It is far from guaranteed that the team that finished hot will remain hot when things flip to the postseason. So, do yourself a favor. When looking at the strong Packers-Giants tilt this weekend consider how the squads compare, which team has the edge in key matchups, how the weather will affect the game, and the like. Just ignore the table and how much of it has been run already.
Doc's Sports is offering $60 worth of member's picks absolutely free - no obligation, no sales people - you don't even have to enter credit card information. You can use this $60 credit any way you please for any handicapper and any sport on Doc's Sports Advisory Board list of expert sports handicappers. Click here for more details and take advantage of this free $60 picks credit today .
Read more articles by Trevor Whenham