NFL Power Rankings Week 15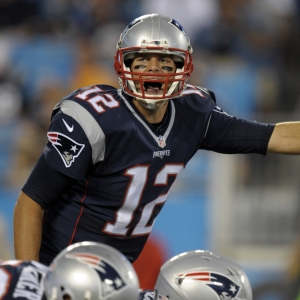 Very few things annoy me as much as listening to people that think they know about football betting talk about football betting. They always have the same talking points about "sharps" and "underdogs" and "line movements" and "the public". But, generally speaking, the overwhelming majority of people outside of industry-specific media have no idea what they are talking about when it comes to the NFL betting market.
Despite that, every Sunday you can troll the internet or cable sports news and, invariably, within the cheesy two-minute gambling segment crammed into five hours of pre-game analysis you will hear someone blathering on about "how the sharps in Vegas love betting underdogs".
Well, you can take your NFL underdogs and shove them. Because over the last month the NFL favorites have been absolutely burying the sportsbooks. Last week was another 9-7 week against the spread for the teams laying points. Sure, the underdog came through in the two highest-profile games of the week on Sunday Night Football (Pittsburgh-Baltimore) and Monday Night Football (New England Miami). But those two games were the only things standing in the way of another windfall for the players over the sportsbooks.
Betting all favorites over the last month-plus has led to a profit in five of the last six weeks. The favorites have gone 47-29 (62 percent) against the spread during the past five weeks, and heading into last Sunday's Ravens cover the favorites had gone 9-5 ATS, meaning they desperately needed Baltimore and Miami to come through. (Which they did.)
The bottom line is that value is value. There is no steadfast rule in NFL betting. There are any number of styles, systems and models that can be followed for long-term profit. But the NFL market is generally one in which short-term trends should be identified and followed. So whether it is favorites, underdogs, overs, unders or whatever type of bet that is paying out, go to the well until the well is dry and don't ever let some cliché-spouting asshat dissuade you from making what might seem like a "square" play.
Here is Doc's Sports NFL Power Rankings for Week 15:
1. New England Patriots (10-3) - The Patriots have lost back-to-back games only twice in this decade. The Patriots are 42-18 ATS in their last 60 games after a loss, but they are playing a Steelers team with revenge for a defeat in last year's playoffs.
2. Minnesota Vikings (10-3) - Minnesota played about as poorly as they could have last week. The Vikings dropped passes, missed a field goal, had a tipped interception, and missed key tacklers. All of that and they still almost won on the road against another NFC playoff team.
3. Philadelphia Eagles (11-2) - Nick Foles will be a fine short-term solution for the Eagles. I expect their scoring average will drop by just under a touchdown. But Philly's running game (No. 2 in the NFL) and defense (No. 4 overall) will step up and carry this team for the next three weeks.
4. New Orleans Saints (9-4) - Over the past four seasons the Saints are just 1-4 against the spread as a favorite of 9.0 or more points. In their only turn in that role this season the Saints nearly lost at home to the Redskins.
5. Pittsburgh Steelers (11-2) - The Steelers have lost four straight in this series and eight of the last 10 to the Patriots. And you can bet that they won't snap that streak by coming from behind this week like they have each of the past two weeks.
6. Carolina Panthers (9-4) - The Panthers are now 5-1 ATS in their last six games overall and 3-0 ATS in their last three home games. The home team has covered four of five in the Packers series, but the favorite is just 3-10 ATS in the last 13 meetings.
7. Los Angeles Rams (9-4) - Eight of the last 10 meetings between the Rams and the Seahawks have gone under the total, including their 16-10 battle in October. The last four meetings have gone 'under', and the last five meetings in Seattle have all gone 'under'.
8. Atlanta Falcons (8-5) - The Falcons were dominating the first matchup with the Bucs this year, taking a 27-6 lead in the third quarter before letting the Bucs get back into it. The favorite is 7-2 ATS in the last nine meetings.
9. Jacksonville Jaguars (9-4) - If the Jaguars are smart they will triple team DeAndre Hopkins and make everyone else on Houston's rag tag offense beat them. The favorite in the Jaguars series is just 1-5 ATS in the last six and 2-8 ATS in the last 10 meetings.
10. Seattle Seahawks (8-5) - The Seahawks are 10-2 ATS in their last 12 games after a loss and they are 21-7 ATS in their last 28 games in December. The home team in the Rams series has gone 7-2 ATS, and Seattle is 8-2 ATS in their last 10 home games against the Rams.
11. Los Angeles Chargers (7-6) - Momentum, momentum, momentum. The public is all-in on the Chargers, who have won four straight and seven of their last nine games. Over 60 percent of the betting in the Chiefs game is coming in on the Chargers and has forced the Chiefs into the home underdog role.
12. Kansas City Chiefs (7-6) - The Chiefs continue to dominate their division, going 8-1 ATS in their last nine games against the AFC West. Kansas City is 6-2 ATS in their last eight games against the Chargers, but they are just 1-4 ATS against them in Arrowhead.
13. Dallas Cowboys (7-6) - The Cowboys' only win this season against a team that is currently over .500 was a Week 9 home win over Kansas City.
14. Tennessee Titans (8-5) - All you need to know about the strength of the AFC versus the strength of the NFC is the fact that the Titans are underdogs at 3-10 San Francisco this week.
15. Detroit Lions (7-6) - The last six meetings with the Bears, and eight of the last 10, have been decided by four or fewer points. The underdog in this series has covered five of the last six meetings.
16. Baltimore Ravens (7-6) - Last week the Bengals looked dazed and confused after their choke and loss against the Steelers. Will Baltimore, who has to go on the road to face lowly Cleveland, suffer the same type of letdown?
17. Oakland Raiders (6-7) - It looks like I am not the only person expecting the Raiders to roll over after last week's loss to the Chiefs. The Raiders opened as a 1.5-point home underdog and the line was instantly bet up to +3.0.
18. Buffalo Bills (7-6) - Buffalo is supposed to get 12 more inches of snow this weekend, meaning that the Bills could be in line for a repeat of last week's whiteout game. I think that is a huge advantage for Buffalo considering the sorry state of affairs of their quarterback position.
19. Green Bay Packers (7-6) - Back-to-back overtime wins (against two of the worst teams in the league) have the Packers riding high. But hard-hitting Carolina is one of the absolute worst teams that Aaron Rodgers could come back and play against.
20. Washington Redskins (5-8) - The home team has won five straight meetings between the Redskins and the Cardinals. But Washington is just 3-7 ATS in their last 10 games, and you have to wonder if this team has just packed it in on the season.
21. Arizona Cardinals (6-7) - The Cards may be facing the one team in the NFL more banged up than they are this week when they travel to Washington for an early morning start. The Cards are just 1-5 ATS in their last six road games and just 7-16 ATS in their last 23 overall.
22. Miami Dolphins (6-7) - It has got to be difficult for the Dolphins to go from 70 degrees and playing the Patriots in prime time in front of a home crowd to 28 degrees and snow, playing against the Bills in front of a hostile crowd. If Jay Cutler plays like he did on MNF then Miami will overcome that situational disadvantage. But he is one of the league's long-term losers for a reason.
23. Cincinnati Bengals (5-8) - The Bengals absolutely and totally rolled over on Sunday against the Bears. They didn't even put up a fight in the second half.
24. Denver Broncos (4-9) - We have the 4-9 Broncos taking on the 3-10 Colts on Thursday Night Football. Feel the excitement!
25. New York Jets (5-8) - There is no way that the Jets are going to win another game this season. Not a chance. They have been scrappy as hell. But about 90 percent of their success this year was directly related to how well Josh McCown was playing.
26. Chicago Bears (4-9) - Danny Trevathan's impact on the Chicago Bears defense is measurable. Chicago has allowed an average of just 19.2 points per game in the nine games he has played and 26.0 points per game in four games without him.
27. Houston Texans (5-8) - I hate to keep hyping him, but DeAndre Hopkins is really the only thing interesting about the Texans right now. And for my money he is the best receiver in the NFL right now that is not named "Antonio Brown".
28. San Francisco 49ers (3-10) - This week is only the third time in the past three seasons that the 49ers have been favored. They are 0-2 SU and ATS in the other two instances, losing to the Bucs and Jets in that role last year.
29. Tampa Bay Buccaneers (4-9) - Dirk Koetter and Jameis Winston's relationship shouldn't be in a good place. Winston is a weirdo and a loser. And Koetter can only tell Winston so many times to stop turning the ball over. Winston gave it away three more times on Sunday in a game that was decided by three points. It's not hard to connect the dots.
30. Indianapolis Colts (3-10) - Do you know what the best part of watching the Snow Bowl between the Colts and Bills last week? No penalties! There were only four penalties called the entire game. Hey, NFL - take note!
31. New York Giants (2-11) - The Giants had chance after chance after chance to take control of that Dallas game last week and couldn't do it. I think that game - after an emotional week - was their last gasp and this group will likely roll over for these final three games. The Giants are 2-5 ATS in their last seven games overall.
32. Cleveland Browns (0-13) - This week is Cleveland's final home game as they try to avoid an 0-16 season. The Browns have to still be stunned by their collapse late against the Packers. But they actually played pretty well against the Ravens in the first meeting. Well, except for the five turnovers (three via DeShone Kizer interception).
Robert Ferringo has posted nearly +$9,000 in overall football profit since the start of the regular season and nearly +$4,000 for his clients over the last eight weeks. Robert is a rock solid 25-15 (63%) with his top football plays this year and this week he will have another 7-Unit NFL Play on the card. Robert has gone 4-2 with his last five football plays rated 7.0 or higher and you do not want to miss this solid NFL card.
Robert has been the top football handicapper in the country the past five years, earning nearly $14,000 in total football profit. He has also posted five of seven winning seasons (including a winning 2016-17) and tallied over $20,000 in football profit between 2011 and 2016, including his amazing 2013 NFL season in which he hit 62.1 percent (95-58). Robert has produced 18 of 29 winning football months and an amazing 41 of 65 winning football months over the past decade. SIGN UP HERE TODAY AND TAKE ADVANTAGE OF OUR EARLY BIRD SPECIALS !
We are offering new clients $60 in free college football picks for Robert's picks or any Advisory Board handicapper of your choosing. Get your free college football picks now !
Read more articles by Robert Ferringo