NFL Season Win Total Predictions: Toughest Teams to Judge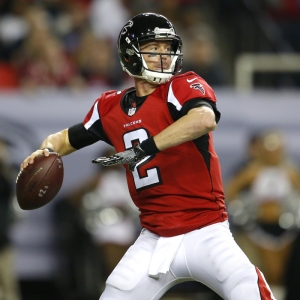 I love NFL season win totals . I don't bet them often - it's tough to justify locking up money that long unless the value is really strong. I love to handicap them, though. It is a good chance to see how your opinion of teams and where they sit matches with the opinions of oddsmakers. If your opinion is wildly different then you have time to figure out why and whether you need to shift your thinking. And, most importantly, I love the totals because they break up the long desert of sadness between football seasons and let us think about the greatest of sports in a meaningful way again.
Free $60 in Member NFL Picks No Obligation Click Here
When you look at totals there are the ones that seem obvious and the ones that don't seem that interesting. What are most exciting, though, are the numbers that seem really tough to deal with. The teams could go "over" or "under" - by a little or a lot - and you couldn't really be too surprised. They are the toughest to decode, and therefore the most interesting to think about. Here are the five toughest NFL season win totals this year:
Atlanta Falcons over/under 9.5 wins: There has only rarely been a collapse in sports of any kind like the collapse the Falcons displayed last time we saw them. That Super Bowl loss is the kind that can stick with players for life. I have had serious questions about the mental state of this team for years and still did last year despite their success. Now I really have to wonder how they will bounce back from that mess. Teams struggle to play well the year after a Super Bowl loss at the best of times, and this certainly isn't that. They have talent and solid coaching, but will they maintain last year's momentum, or collapse upon themselves? I have no idea, and it makes handicapping this number all but impossible.
Carolina Panthers o/u 9: Two years ago this team was totally unbeatable. A tour de force. Last year they made an art form of shooting themselves in the foot. There was absolutely no way to compare one team to the other, and what was going on inside the heads of the team had as much to do with the change as anything. Therefore, it's really tough to guess which version of the team this year's squad will more closely resemble. On top of that, they drafted some exciting players, but fitting Christian McCaffrey into this offense is going to be a challenge - and potentially a distraction.
Philadelphia Eagles o/u 8: Carson Wentz looked like a rookie last year. A promising rookie, but a rookie. It's hard to know if he will take a step forward this year and how much of one if he does. The offseason was okay, but it did very little to move the needle and inspire. This team simply feels about like an eight-win team. Maybe a bit more or a bit less, but I don't have a real feeling about which one it is, and I don't know how you really could.
Los Angeles Chargers o/u 7.5: You can look on the field and off to find reasons for uncertainty here. On the field you have a team that had some issues that is heavily reliant on a quarterback who isn't getting any younger. Philip Rivers gets a huge boost in the addition of stud receiver Mike Williams in the draft, but that may or may not be enough to make this team respectable. They also have a new coach who is a head man for the first time, so we can't judge how well that will go and what it will mean for the team. And then there is the off-field questions. They are playing in a temporary home in front of small crowds - even if it sells out, which is no guarantee, the crowd will be tiny in NFL terms. They will have the least significant home-field advantage in the league. That makes it hard to trust the team - though it could also prove to be mostly irrelevant. Tough team to judge.
Denver Broncos o/u 8.5: The Broncos have a new head coach who is new to the organization, and who is a first-time head coach. Vance Joseph is impressive, but you never know how quickly a coach is going to adjust to a new team and vice versa. That's an uncertainty. We also can't be sure who will be the starting quarterback and how secure that person will be in his job - another uncertainty. This team won only nine games last year, and with those two issues combined with a roster that probably didn't see enough impactful changes means it wouldn't be a surprise at all to see them drop by a win or two. It wouldn't be surprising to see them hold on or improve by a win, either.
Get free picks from any Doc's Sports handicapper - there is no obligation for this offer and no credit card required. Just sign up for an account, and you can use the $60 in free picks for any Doc's Sports expert handicapper and any sport. Click here to get started now .
Read more articles by Trevor Whenham