2017 Cincinnati Bengals Road Schedule Odds with Expert Picks and Predictions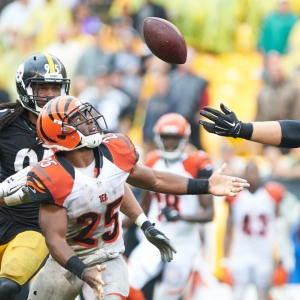 OK, another year another story about how Cincinnati Bengals coach Marvin Lewis is squarely on the hot seat. I have yet to see the sportsbooks post that first coach fired prop, but we should see it sometime soon. He will absolutely be among the favorites with the Jets' Todd Bowles, Bears' John Fox and Colts' Chuck Pagano.
What do all those coaches have in common? They missed the playoffs last year. I wrote entering 2016 that Lewis was going to be a goner if the Bengals went one-and-done in the postseason as they have done all seven times making it under him. Instead, the Bengals slipped to 6-9-1, their worst record since 2010, which was the last time they didn't play extra football. I'm frankly shocked Lewis still has a job. He has done a fine job while losing some very good coordinators to top jobs such as Jay Gruden (Washington), Mike Zimmer (Minnesota) and Hue Jackson (Cleveland). But its just time.
Instant $250 Free Bonus Bet from Bovada -
CLICK HERE
This will be the first time since 2010 that Lewis has just one year remaining on his contract. He and team president Mike Brown annually would agree to a one-year extension so Lewis wasn't a lame-duck coach. No such extension this time. So it's pretty clearly playoffs or bust in 2017 or Lewis will be gone. The players are aware it's on them to save his job. Of the Bengals current 89-man roster heading into camp, only 13 players have played a regular-season game for a head coach other than Lewis.
"There's no doubt about it," guard Clint Boling said recently to the Cincinnati media of the pressure on the players. "He's obviously been here for a long time. At some point, I would think he would stop coaching here but you'd rather it be on his own terms and that kind of thing. I think everybody wants to go out on their own terms."
The front office is known to be high on defensive coordinator Paul Guenther, so if the Bengals get off to a slow start, a move could be made and keep things running smoothly.
Cincinnati was 2-6 on the road last season, 3-5 against the spread and 2-6 against the total. The Bengals travel to just two playoff teams in 2017, which is as low as you can go: Green Bay and Pittsburgh. Six of Cincinnati's away matchups come in an eight-game stretch, which is brutal. It looks a bit tougher opponent-wise than at home. No prime-time away games. I project another 2-6 record. Odds listed for the home team.
Sept. 24 at Packers (-7): Cincinnati could be (and better be if it wants to save Lewis' job) 2-0 after hosting Baltimore in the opener and then Houston on Thursday in Week 2. This starts that crazy road-heavy slate. Sometimes when researching these, I find stats I had no idea about. This would be one: The Bengals are the only team that Aaron Rodgers has never beaten. Key trend: Bengals 3-6-1 ATS in past 10 as a September road dog of at least 7 points.
Oct. 1 at Browns (+3.5): The last four times the Bengals have played the Cleveland they have faced a different starting quarterback and have won them all. Cincinnati won 23-10 in the Land in Week 14 last year. It was 20-0 at the half and over. Andy Dalton threw two TD passes, both to Tyler Eifert. Jeremy Hill rushed for 111 yards and a TD. Key trend: Bengals 5-3 ATS as a road favorite of at least 3 points in series.
Oct. 22 at Steelers (-7): Cincinnati off its bye, so it's a nice break that it has extra time ahead of its two toughest road opponents in the Packers and Steelers. The Bengals lost 24-16 in Week 2 a season ago in Pittsburgh. Dalton passed for 366 yards and a touchdown, but AJ Green was non-factor with two catches for 38 yards and the running game did nothing. Key trend: Bengals 4-6 ATS in past 10 as road dog of at least 7 points in series.
Nov. 5 at Jaguars ('Pick'): Bengals host the Colts the previous Sunday. Start of three straight road games, which is most NFL allows. When last faced with that scenario in 2014, the Bengals won all three to turn their season around. Cincinnati has won the past four in this series. Key trend: Bengals are 5-4 ATS in 'Pick' games (last in 2010).
Nov. 12 at Titans (-3): Cincinnati faces a former head coach in Titans 80-year-old defensive coordinator Dick LeBeau, who led the Bengals to 12-33 record from 2000-2002. The Bengals have won the past two in this series, last in 2014 so they haven't seen Marcus Mariota yet. Key trend: Bengals 5-4-1 ATS in past 10 at AFC South teams.
Nov. 19 at Broncos (-3.5): Cincinnati lost 29-17 to Denver in Week 3 last year at home as Trevor Siemian torched the Bengals' D. Hill rushed for 97 yards and two scores. Cincinnati hasn't won in Denver since 1975. Key trend: Bengals have covered seven straight at AFC West teams.
Dec. 17 at Vikings (-3): Cincinnati off a three-game homestand, concluded vs. Chicago in Week 14. It's the first time the Bengals face Zimmer since he took over as Minnesota's coach. Lewis is 3-0-1 in games against his old assistants. Key trend: Bengals 4-1-1 ATS at NFC North teams.
Dec. 31 at Ravens (TBA): No Week 17 lines with too many intangibles. Bengals host Lions the previous Sunday. It's the seventh time in eight years these two close the season against one another with Cincinnati at 4-2. It's the first in Baltimore for a finale since Carson Palmer's last Bengals game seven years ago. Cincy lost 19-14 in Baltimore in Week 12 last year. Green missed the game, and the Bengals simply aren't the same without their star receiver.
Read more articles by Alan Matthews