Smart Bettors Exploit NFL Preseason Football Betting
by Scott Spreitzer - 8/1/2018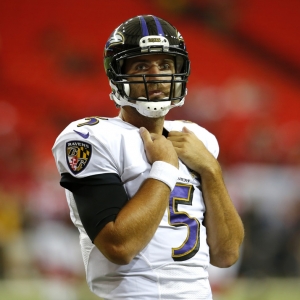 You'll often hear critics suggest that only degenerates would bet on NFL Preseason football. You don't know how long the best players will be on the field. Nobody in uniform cares about who wins or loses, let alone who covers. They say it's a waste of time and money.
I've lived in Las Vegas for many years now. Let me assure you…many of the sharpest bettors attack this sport aggressively through the month of August. I'm talking max bets…the biggest sports books will allow. As good as oddsmakers are, they can't possibly capture all real edges properly when they exist.
Note the key words there, "when they exist."
I'll be the first to admit that most NFL exhibition games should be left alone. They truly are coin flips where who wins and covers will come down to a couple of fluky plays that nobody could have predicted. Some things are just "unknowable" in August. You accept that and pass on most of the card.
But you don't pass the entire card! Here are proven keys for isolating when exhibition blowouts are likely to occur.
*Bet on coaches who have established that they expect to get results in August when facing coaches who have established that they don't care about the scoreboard. While the market is aware of these…lines can't possibly capture the reality. Preseason lines are condensed compared to the regular season. Coaches prioritizing certain schedule spots are going to win by double digits.
*Bet on backup quarterbacks who are NFL veterans fighting for a job, particularly against opposing quarterback rotations that are locked in stone and just tuning up. An experienced signal caller that's trying to find the end zone is going to find it against passive, relatively inexperienced exhibition defenses. He'll win and cover the game by himself! Placid opponents will run draw plays and screen passes just to get everyone's timing down.
*Bet on teams in "dress rehearsal" games in the third full week who have an established history of getting results for that particular coach in that particular game. And, you may want to raise your wager on those teams if they're facing an opponent that has shown it only plays in "dress rehearsal" mode for the first quarter or first half rather than the full game.
*Look for occasional spots in Week 1 or Week 2 where a head coach is interested in making a statement in front of the home fans. Pete Carroll of Seattle used to do this when he first took over. The offense was trying to put points on the board. The defense was blitzing and hitting hard rather than going through the motions. The crowd was into it because this was real football. August opponents had no chance! The offense would score. The defense would set up cheap points with takeaways. Blowout city.
Out of 32 teams, there are a handful of head coaches who will come through in this fashion, particularly if they're relative early in their tenure and trying to create a championship mentality. Find those coaches then count your money.
I don't want to suggest that beating the NFL Preseason is easy. You have to do the work…researching past coaching trends and current rosters. You must be patient…focusing only on the best opportunities while passing everything else. You must be realistic…accepting that sometimes a great bet will lose anyway because some fourth-stringer you never heard of will make a boneheaded play in the final minutes.
If you're not capable of this, then the skeptics are right. Winning can be accomplished. I've already circled a few spots for serious consideration. I'll be monitoring local media and early box scores very closely before finalizing specifics.
Why are we talking about this now? The NFL Preseason starts tomorrow when the Chicago Bears take on the Baltimore Ravens in the annual Hall of Fame Game that will be televised by NBC. The summer is flying by and football is back on the betting calendar.
Other games of public interest on the exhibition slate…
Week 1 : Washington at New England, Dallas at San Francisco, Minnesota at Denver.
Week 2 : Philadelphia at New England (Super Bowl rematch!), Pittsburgh at Green Bay, San Francisco at Houston.
Week 3 : Houston at the Los Angeles Rams, Atlanta at Jacksonville, New Orleans at the Los Angeles Chargers (though, during dress rehearsal week, EVERY game is interesting!).
Week 4 : LA Rams at New Orleans, Oakland at Seattle.
Those are games the general public will be paying attention to because playoff contenders are involved. I know from experience that the best betting options are often in off-the-radar matchups that aren't getting much national media run. Be sure you're reading local media online to learn coaching priorities and planned quarterback rotations.
Best of luck betting the NFL Preseason. I'm just a click away at DocSports.com if you'd like some guidance with my value-priced preseason package . Doc's Sports is offering a great deal for new clients - you can get $60 worth of free football picks with no obligation. No credit card is needed, and you will never have to deal with a salesman. Get $60 worth of premium members' picks free . Also, get three handicappers for the price of one when you sign up for a full-season football package! Click Here for details . Get free weekly free football picks at Doc's Sports free football picks page.