Expert NFL Betting Advice: Ranking the Playoff Teams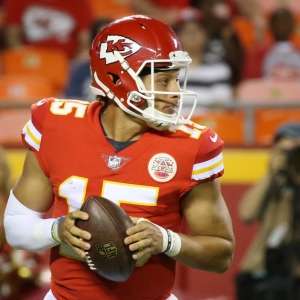 Every wild card game this year is tight and compelling. And for bettors, that means that these playoffs are going to be a bit of a nightmare. I don't remember going into the playoffs with a more wide-open field. I can make at least something of a case for 10 different teams to win it all this year. And while one team, New Orleans, is above the rest, the gap isn't nearly what it has been in some years, and there isn't a single team that would be shocking to see lose their first or second game. What we need this year is a 12-sided coin - or at least a 10-sided one. While everything feels muddy, what we are setting out to do here is to rank the 12 playoff teams in order of my preference - the likelihood of them going far. Without further ado:
New Orleans Saints: This is the best team in the playoffs, and it doesn't really feel close. The issue, though, is that I am not entirely sure that this team is as good as the best teams in past years. Put another way, if this is the best team in the league right now - and they definitely are - then this is a wide-open year.
Kansas City Chiefs: I think there might be some wishful thinking here - this team is so fun to watch that I want them to be legitimate. I'll ignore that their defense is by far the most porous in the playoffs, or that the offensive depth has taken a hit, or that the starting QB, while obviously spectacular, is new to being a hunted man in the playoffs. Again, their positioning this high tells us how wide-open things are.
New England Patriots: There are so many issues with the Patriots that it's almost ridiculous. But this is the playoffs and they are the Patriots. They showed their fangs last week to earn the bye, and now they get extra time to figure out how to get on track. Their experience and the indomitable playoff spirit of the Brady-Belichick connection are the only thing to grasp onto here - in the absence of a truly trustworthy team behind them.
Baltimore Ravens: The defense is potent. The QB, while young and inexperienced, has that "It Factor" that so few have - pure swagger. And they get that home game in the first round, which matters so much. I like this team right now. A lot.
L.A. Chargers: I have the Chargers higher than a lot of people probably would, and it seems odd on the surface to have them ranked right behind the team they are playing in the opener. But here they are. I don't want to be a broken record, but this is such a wide-open year that I like the winner of this opening game a whole lot.
L.A. Rams: If I was making this list a couple of weeks ago, they would have been placed much higher, but things are not pretty right now. Both sides of the ball have faltered, and Jared Goff has looked, frankly, like I expected him to look out of college. There was so much to like for much of the season that they have the potential to be very under-ranked. But I can't put them any higher here.
Chicago Bears: This team should probably be a little higher. And if they had a quarterback who would be easier to trust then they probably would be. And a bye certainly wouldn't hurt. I like a lot of what the team has to offer, but I have felt all year that they are a year ahead of schedule, so I can't put them any higher.
Houston Texans: Having the Texans this low really tells me what I think of the playoffs this year - there is maybe one team above the rest, and then eight of nine that are really close together. I have Houston eighth. However, if you placed them fourth, I wouldn't argue with you. And if you had them tenth, I wouldn't be upset. It's totally wide-open.
Indianapolis Colts: Andrew Luck has been brilliant, and I am relieved because it was quite possible that he would never make it fully back from whatever was really the issue last year. And the team has been shockingly good. But they feel like they are overachieving - or at least achieving to the top of their potential - more than any other team on this list above them.
Seattle Seahawks: If the Seahawks of the last few weeks show up, then I have ranked them too low. But the team up to that point was not great, and I have a lot less faith in Pete Carroll and his team than a lot of people do. That being said, they are the last of what I would class as the true contenders.
Philadelphia Eagles: Nope. Repeating is brutally hard, and this team has holes all over the field. And while the Nick Foles story has been inspiring and all, I just don't trust him enough to overcome all the issues this team has had. I am not a believer.
Dallas Cowboys: Sure, the team won their division. But what a mess of a division it was. I am far from convinced that they would be a playoff team playing in any of the other seven divisions. The biggest thing they have going for them by far, then, is geography. And that is irrelevant now. I am highly pessimistic.
Want free NFL picks? Doc's has you covered. New clients can take advantage of this great offer of $60 in free Doc's Sports members' picks for any handicapper on Doc's Expert Handicapper list. Just check out these guys' pages and see what great work they have done making money for themselves and their clients over the years. Get $60 worth of premium members' picks free . Get free NFL picks weekly on Doc's Sports free football picks page.
Read more articles by Trevor Whenham