NFL Pandemic Betting Props: Yes, You Can Actually Bet This!
by Raphael Esparza - 8/11/2020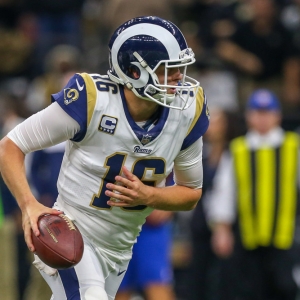 It's no secret that you can pretty much bet on anything and everything, and I will start displaying some of those outrageous betting options here at Doc's Sports. During these pandemic times, sports books are trying to keep up with the high demand in betting propositions. And at times these great value props get overlooked on the daily sports action.
Today we are focusing on two NFL Pandemic props, and one should be interesting to see how it plays out. The first prop, of course, is a Super Bowl LV attendance wager, and the second NFL pandemic prop is a 'Home Game Cancelled' prop. No matter how these props get graded, this upcoming NFL Football season should be on for the ages. And things can change week-to-week, day-to-day, and hour-to-hour. I'm just hoping we see NFL football kick off in September.
How Many Fans in Attendance at Super Bowl LV
Over 20,000 fans +110
Under 20,000 fans -140
First Team to Have a Home Game Cancelled in 2020-21 Season
Los Angeles Rams +600
Los Angeles Chargers +600
San Francisco 49ers +1200
Miami Dolphins +1200
Tampa Bay Buccaneers +1200
Dallas Cowboys +1200
Houston Texans +1500
New York Giants +1600
New York Jets +1600
Atlanta Falcons +1600
Buffalo Bills +1800
Cleveland Browns +1800
Arizona Cardinals +1800
Any Other Team +600
No Games Cancelled in 2020/21 Season +700
2020/21 Season Cancelled +400
Raphael Esparza is one of the best handicappers in all sports. This week Esparza will have plays from NBA, MLB Baseball, NHL Playoffs, WNBA, Soccer, Korean Baseball, UFC, Boxing and Horse Racing. Saturday Esparza will have a full card at UFC 252 and Esparza will be releasing a 7-Unit Fight Play. New clients can take advantage of Doc's no-hassle $60 free picks offer and get Esparza's weekday picks .