NFL Power Rankings Week 17
by Robert Ferringo - 12/29/2020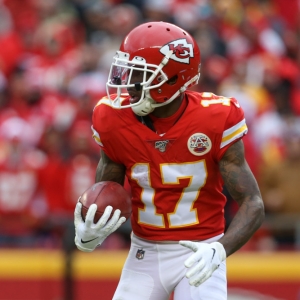 Greed is good.
Since the coronavirus explosion in March, I have had an unshakeable reliance on the overall greed and sociopathology of NFL owners to see to it that there would be a full and completed NFL season. I don't mean that as a pejorative, simply as a statement of fact. And, well, here we are. This week marks the completion of the NFL regular season. The playoffs are the icing on the cake. The fact that we've had four uninterrupted months of football is a silver lining in an otherwise horrific year. And the driving force behind that reality has been the overwhelming greed of those at the top of the professional football food chain. So good job.
This has been a completely bizarre, unique season. I expect the absurdity to crescendo in Week 17, with de facto playoff games scattered throughout the country as teams jostle for postseason positions. With that in mind, I will give the same advice that I give heading into the most bizarre of weeks: be careful.
Betting on Week 17 in even more harrowing than any other "normal" week of the season. There is never enough reliable information about what players are going to sit and which starters are only going to play part of the game. Which teams, players and coaches are mailing it in? Which teams, players and coaches are still focused on closing out the season on a positive note? How can we truly gauge the motivation level for the 44 percent of the league that doesn't have any postseason aspirations?
I have seen more than one gambler flush a season's worth of profit down the tubes by overreaching in Week 17. Sure, there is some value in this week's action. But there are also plenty of landmines and a whole bunch of trouble just waiting to be stirred up if you're not careful.
This week I did something a little different. Since this is my final NFL power rankings, I decided to compare this week's ranking with my initial ranking for all 32 teams back in September prior to Week 1. That way you can get a sense of my hits and misses on various teams this year.
Here is Doc's Sports NFL Power Rankings:
1. (1.) Kansas City Chiefs (14-1) – Any complaint about Patrick Mahomes is obviously nitpicking. But over the last couple months, he has been getting a little loose with the ball near the end zone, throwing another pick at the goal line last week against Atlanta. It is also clear the Andy Reid will be resting starters this week, just as he did in 2013 and 2017 when he had nothing to gain in Week 17.
2. (2.) New Orleans Saints (11-4) – For the fourth straight week, the Saints defense has allowed more points than the week before. Since holding the quarterback-less Broncos to just three points on Dec. 6, the Saints have allowed 16, 24, 32 and 33 points.
3. (11.) Green Bay Packers (12-3) – A win on Sunday would make it back-to-back seasons with 13 or more wins for Green Bay. The last time they achieved that was in the 1996-97 seasons, and only three other franchises (New England, New Orleans and Denver) have been able to pull that off over the last 30 years.
4. (9.) Buffalo Bills (12-3) – I think the Bills absolutely should've left their starters in and should've run up the score on New England on Monday. After years of licking the Patriots' boots, the Bills should've curb-stomped them into oblivion. Pittsburgh is resting its starters this week, essentially gifting Buffalo the No. 2 seed. It will be interesting to see how Sean McDermott plays it with his starters, though, despite the fact that Buffalo doesn't have much to play for.
5. (4.) Pittsburgh Steelers (12-3) – The Steelers are smart for resting Ben Roethlisberger this week. This team has been running on fumes all month, and they would be smart to rest as many starters as they can this week considering they have to host a home playoff game next weekend. The result is that Pittsburgh has been posted as the biggest underdog that they've been in over 30 years in the Browns series – and I would still lay the points against this sagging Steelers group.
6. (3.) Baltimore Ravens (10-5) – Would you believe that the Ravens have the No. 1 point differential in the NFL (+130) for the second year in a row? They have covered five straight, and Baltimore is averaging 37 points per game over their last four outings. The Ravens are 9-3 ATS on the road, 7-1 ATS in divisional games, 8-3 ATS against teams below .500 and 7-3 ATS in their last 10 games in January.
7. (6.) Seattle Seahawks (11-4) – Seattle has played its way into position where they actually have a shot at the No. 1 seed in the NFC. It's still a long shot, though, and if either the Green Bay or New Orleans games get out of hand, I would expect Seattle to rest Rusty Wilson in the second half against San Francisco. Seattle has dominated the 49ers over the past five years, going 8-2 SU in the last 10 meetings and 14-4 ATS in the last 18 meetings overall.
8. (7.) Tampa Bay Buccaneers (10-5) – I think that Bruce Arians is absolutely taking the right tack this week by playing to win. This Tampa Bay team needs to continue to build momentum, they need to continue to find their chemistry, and they should be focused on earning the No. 5 seed and a shot at the NFC East champion in the first round of the playoffs.
9. (16.) Los Angeles Rams (9-6) – The Rams are going to have to play for their postseason lives without Jared Goff – who, frankly, has been a train wreck over the past two months – Darrell Henderson and Cam Akers this week. I won't be surprised if John Wolford plays adequate football for the Rams this week, though, as Sean McVay's system is pretty user friendly. There is no line on the Cardinals-Rams game, and likely won't be until late in the week, but I am actually expecting the Rams to be a small favorite (-1).
10. (10.) Tennessee Titans (10-5) – It is insane to think that this team could still miss the playoffs, yet here we are. This team's games have been wildly erratic over the past two months. Only one game – a 24-17 win over Chicago as a 6.5-point favorite – has come even close to the spread. And the average ATS margin in their last nine games is 14 points. Basically, you can just throw the number out of the window in Titans games. Pick the winner and let it ride.
11. (8.) Indianapolis Colts (10-5) – There are a dozen plays that you could point to as killers in Indy's meltdown against Pittsburgh. The one that stood out to me as a total game changer was an illegal block called on Mark Glowinski in the final two minutes of the first half. That negated a 70-yard gain that would've set up first-and-goal from the Pittsburgh 8 with the Colts up 21-7. A touchdown there – and the Colts got the ball to start the second half – and there is no way the Steelers would've come back.
12. (26.) Miami Dolphins (10-5) – I cannot take a playoff contender seriously if every three games they have to bench their starting quarterback because he sucks. Ryan Fitzpatrick is obviously the better short-term solution. Brian Flores was able to get Tua Tagovailoa meaningful snaps and experience this year while also keeping him healthy. Great job. Building for the future. But now is the time to pull the plug and go with Fitzpatrick for a playoff push.
13. (23.) Chicago Bears (8-7) – It had to be the Packers. The Bears can talk all they want about wanting to beat their rivals to earn a spot in the playoffs, but the reality is that Chicago would rather face any other team this weekend with their season on the line. The Bears have lost 43 of 62 meetings in this series dating back to 1990. They are just 5-16 ATS in their last 21 home games against the Packers and 7-19 ATS over the last 13 years in this series.
14. (17.) Cleveland Browns (10-5) – This team isn't going to win if Baker Mayfield has to throw 52 times per game. I don't care who he is throwing too. The Browns have been outscored on the season (-13 point differential), and this is definitely not a team that would scare me in the first round of the postseason.
15. (18.) Arizona Cardinals (8-7) – Kliff Kingsbury doesn't sound very confident about Kyler Murray's availability this week in a must-win game for the Cardinals. I would expect a more savvy coach to soft pedal Murray's status, but I don't think that Kingsbury is playing possum at all. I think that Murray is hurt, I don't think he's going to play, and I don't expect Kingsbury to be capable of making adjustments without his star.
16. (13.) Los Angeles Chargers (6-9) – I called it last week when I said that I could see the Chargers winning out with the AFC West sweep. After taking out the Falcons, Raiders and Broncos by a field goal each of the last three weeks, the Chargers are now 3.5-point favorites against the resting-their-starters Chiefs this week in Kansas City. Anthony Lynn is still coaching for his job, and this could be a statement game from the Chargers locker room trying to show support for their embattled coach.
17. (25.) Las Vegas Raiders (7-8) – There is absolutely no excuse for Jon Gruden choosing to not try for a touchdown in the final minute of the Raiders' loss to Miami. None. The reality is that Gruden is just 63-82 as a head coach since winning the Super Bowl with Tony Dungy's players.
18. (5.) San Francisco 49ers (6-9) – I have to give credit to Kyle Shanahan for having his team continue to play hard despite not having anything to play for. I don't expect them to roll over for the rival Seahawks this week, either.
19. (21.) Atlanta Falcons (4-11) – Despite having the worst record in the NFC, Atlanta's -1 point differential is better than seven other teams in the conference and 16 other teams in the NFL. The Falcons have an absurd eight losses by a touchdown or less and three straight losses by four points or fewer.
20. (14.) New England Patriots (6-9) – The Patriots aren't used to playing meaningless games in December, and it shows. They are on an 0-3 ATS slide and haven't even been close to the number over the past three weeks, failing by an average of 16.5 points per game. New England is 0-5 ATS as a favorite and 2-7 ATS as a home favorite.
21. (24.) Denver Broncos (5-10) – I hope that Jerry Jeudy learned a valuable lesson last week: you can't complain about not getting the ball and then throw up on yourself with five drops – FIVE! – in your next game. Regardless of how Denver closes things out, I still think that this is going to be a great team to buy low heading into next season.
22. (27.) Washington Football Team (6-9) – I give Ron Rivera a lot of credit for cutting bait with Dwayne Haskins, who has proven himself, in just two years, as an all-time draft bust and total loser. Last week's loss snapped a five-game ATS winning streak for WFT. I think that getting Alex Smith back this week is going to give this group a boost, though, and they are obviously more motivated heading into this week's game than the Eagles.
23. (12.) Minnesota Vikings (6-9) – This, my friends, is regression to the mean. And I don't think that this year's 6-9 ATS mark is a one-off for this franchise. From 2014-2019, Mike Zimmer had been one of the best bets in football, putting a remarkable 62-33 (65%) run together at the window. However, I think this team is going to slide into a one- or two-year rebuilding phase and they should be a money burner again next season.
24. (31.) Carolina Panthers (5-10) – This is definitely a team I wouldn't want to face this week. The Panthers have been feisty underdog all season long, and they are 5-2 ATS despite going just 2-5 SU in their last seven games. Carolina lost by only three in their first meeting with the Saints, and the Panthers are 5-1 ATS in their last six in this series.
25. (20.) Houston Texans (4-11) – I know that Houston wants to play spoiler this week against the Titans and that Romeo Crennel is still coaching for the full-time gig in 2021. But I think that it is nuts that the Texans are exposing franchise quarterback, and lone bright spot, Deshaun Watson, in these meaningless games.
26. (15.) Dallas Cowboys (6-9) – I think that Andy Dalton deserves a ton of credit for turning this season around for the Cowboys. No one has any illusions about who or what Dalton is. The guy is a competent, experienced NFL quarterback that is capable of making some throws and winning some games. That's what he has done. He has nine touchdowns and just two interceptions over his last four games and is definitely the better option compared to Dan Jones heading into this week's must-win game.
27. (29.) New York Giants (5-10) – There is too much talent on this offense for the Giants to be this pathetic. Daniel Jones deserves plenty of blame. But Joe Judge deserves even more blame for putting a wounded Jones back there. New York has not scored 20 or more points in five weeks, and they are averaging just 12.4 points per game in their last five.
28. (19.) Philadelphia Eagles (4-10-1) – Bad news, Eagles fans: Philadelphia has the second-most expensive roster in the NFL and the least roster flexibility of any team heading into the offseason. The Eagles would benefit from a loss on Sunday – they could move up to the No. 3 draft slot – and you have to think that they would rather stick it to the Giants or Cowboys by losing and keeping them out of the playoffs than they would by winning and knocking out hapless Washington.
29. (22.) Detroit Lions (5-10) – Nobody does mailing it in quite like the Lions. On one hand, the NFL absolutely screwed Detroit by refusing to move their game from Saturday to Sunday last week. That one day would have allowed them to have their entire coaching staff back. On the other hand, this team has been sleep walking for weeks, and I don't see them putting forward any effort this week at home against Minnesota.
30. (28.) Cincinnati Bengals (4-10-1) – The Bengals have lost their last two meetings with the Ravens by 36 and 24 points. With nothing to play for and the league's No. 25 rushing defense, I think that this group is going to get run over yet again this Sunday.
31. (30.) New York Jets (2-13) – No, I don't think that Adam Gase is saving his job with this late season 'winning streak'. But now that Trevor Lawrence is out of reach, Sam Darnold may have played his way into a fourth and final opportunity to be the Jets starter next season.
32. (32.) Jacksonville Jaguars (1-14) – The Jaguars can talk about how they are not tanking. However, how do you explain their inexplicable decision making in the final 30 seconds of the first half? Why were they throwing after intercepting the Bears in the end zone? And then what the hell was that defense, allowing Chicago 10 free yards to get into field goal range on the final play of the half? Then Jacksonville absolutely rolled over in the second half. For the sake of the coaching staff, I really hope that was tanking rather than complete and total incompetence.
Robert Ferringo has been the top football handicapper in the country the past 10 years, earning nearly $40,000 in total football profit (average profit: +$3,800). He has also posted 8 of 10 winning seasons (including four straight winning years) and produced an amazing 54 of 83 winning football months over the past 13 years. Robert has hit at nearly 60 percent winners over his last 1,000 totals picks and has posted 12 of 14 winning Super Bowls. Robert is looking for a fifth straight winning football year and wants more profit this fall. SIGN UP HERE TODAY AND TAKE ADVANTAGE OF OUR 3-FOR-1 FOOTBALL SPECIALS!
We are offering new clients $60 in free college football picks for Robert's picks or any Advisory Board handicapper of your choosing. Get your free college football picks now!