NFL Betting Predictions: Week 10 Opening Line Report and Picks
by Mike Pruitt - 11/8/2021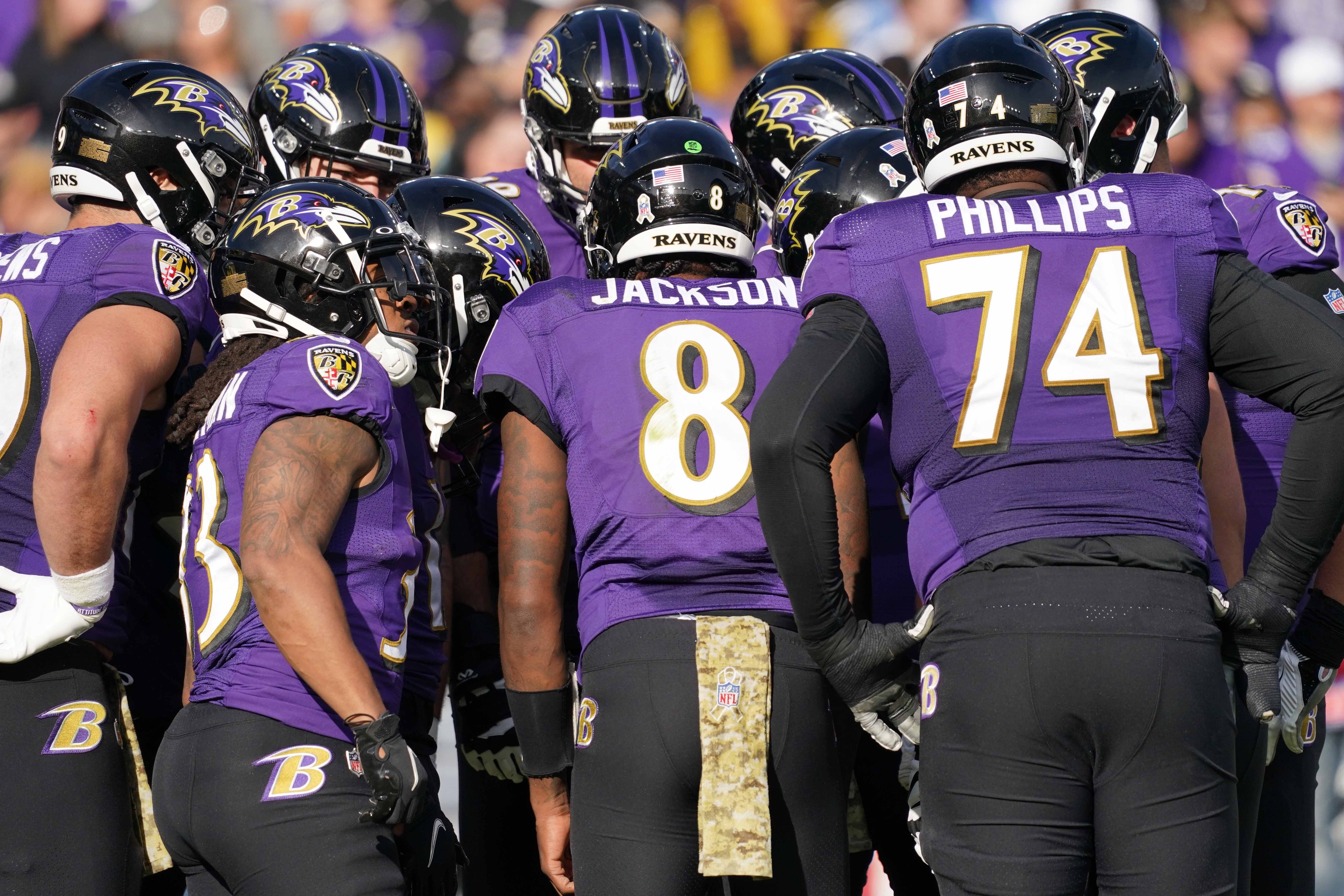 Week 9 was an eventful for one for the league, and we got an even better idea of which teams we can expect to still be playing football late into December.
The Kansas City Chiefs' defense completely shut down the offense of the Green Bay Packers. However, they were, of course, minus star quarterback Aaron Rodgers, which always leaves them at a massive disadvantage.
We had two early-week betting predictions for week 9, and both of them hit! The Indianapolis Colts were massive 10.5-point favorites over the lowly New York Jets on Thursday night. The Colts aren't a great team, so this total seemed like a lot.
The way the two matched up stylistically, though, I thought we would outlast them down the stretch, and the Colts ended up winning by the score of 45-30. The other game we predicted was for Bill Belichick and the New England Patriots to cover a field goal against the Carolina Panthers.
It was 24-6 by the third quarter, and that is where we finished. Two picks and two clean wins! Let's keep the momentum going into week 10 of the regular season and cash a couple more bets so we can blow the cash on Black Friday.
Doc's Sports offers free NFL picks for every game on our NFL predictions page.
Baltimore Ravens vs Miami Dolphins (-7.5, 47.5)
The first place and 6-2 Baltimore Ravens make the trip down 95 to play the Miami Dolphins in South Beach. We won with the Thursday night game last week, so why not attack it once more?
Baltimore has looked great all year minus a 41-17 slip up a couple of weeks ago against AFC North Division foes, the Cincinnati Bengals. Quarterback Lamar Jackson has struggled at times this season, but I can say this… he has played better over the past couple of games than he has all year.
I like Jackson to have another good week on Thursday due to the fact that the Miami Dolphins are one of the worst teams in the NFL at stopping the run, while there aren't many NFL squads better at pounding the pigskin with a stable of running backs.
I do not believe that the Dolphins are going to have anything for the Ravens on offense, either. Tua Tagovailoa has been ruled out of the game, and I don't think Jacoby Brissett is going to light up the Baltimore Ravens.
They are very familiar with his style, and more importantly his limitations, so I am sure they will have the defense box him in and he is going to have to beat them with accuracy down the field, and that is just something he has never really had.
Give me the Baltimore Ravens to win this one by 10 points and cover the 7.5 points that we need to cash our ticket.
Pick: Baltimore Ravens (-7.5)
New England Patriots vs Cleveland Browns (pk, 45)
This is a pretty exciting game here. And from the looks of the moneyline/point spread, we are going to get a good one on Sunday in Foxboro.
The Cleveland Browns may have become slightly less dysfunctional by letting go of Odell Beckham Jr. and his primadonna whining and crying about not getting the ball. Baker Mayfield might have been overrated coming out of college, but you can't deny his competitive spirit.
I don't believe for one second that he would purposefully not throw the ball to an open receiver, and that is especially true if that guy is one of the best to play his position in the past decade. Beckham is a great wide receiver with a natural glue on his hands that has allowed him to make some of the greatest catches we have ever seen.
He is out of the equation now, though, for the Cleveland Browns ,and it doesn't seem like they are letting it get to them as the Dawg Pound rolled to a massive 41-16 win against their state and AFC North Division rivals, the Cincinnati Bengals.
It was the defense, though, and the running game of the Browns that carried them on Sunday, not Baker Mayfield. The former Heisman Trophy winner has looked a little bit shaky since he injured his shoulder a couple of weeks ago.
You know that defensive mastermind Bill Belichick will have a plan devised to make Baker beat them with long, strong passes. New England has one of the best defenses in the NFL this year, and they are sure to make Mayfield work for every first down.
After starting the 2021 regular season 2-4, the New England Patriots have stormed back with 3 consecutive victories. Statistically, New England is better than a 5-4 team, though. They are 10th in the NFL in scoring offense and 3rd in points allowed per game.
The Pats are better at stopping the pass than the run, though, so it will be imperative for Belichick and the boys to shut down Nick Chubb and the Browns ground attack early on. Right now, the betting line is dead even at a pick'em.
We are getting the best coach of all time on his home field coming off of 3 straight wins against a team in turmoil led by a bit of a headcase at quarterback.
I don't mind it at all. Give me the Pats to find a way to win at Foxboro on Sunday.
Pick: New England (PK)
Get NFL picks on every single game, or if you want our very best bet premium picks by the experts, sign up for your free $60 account with a guarantee.