NFL Confidence Pool Picks Week 2
by Devon Rymarchuk - 9/16/2021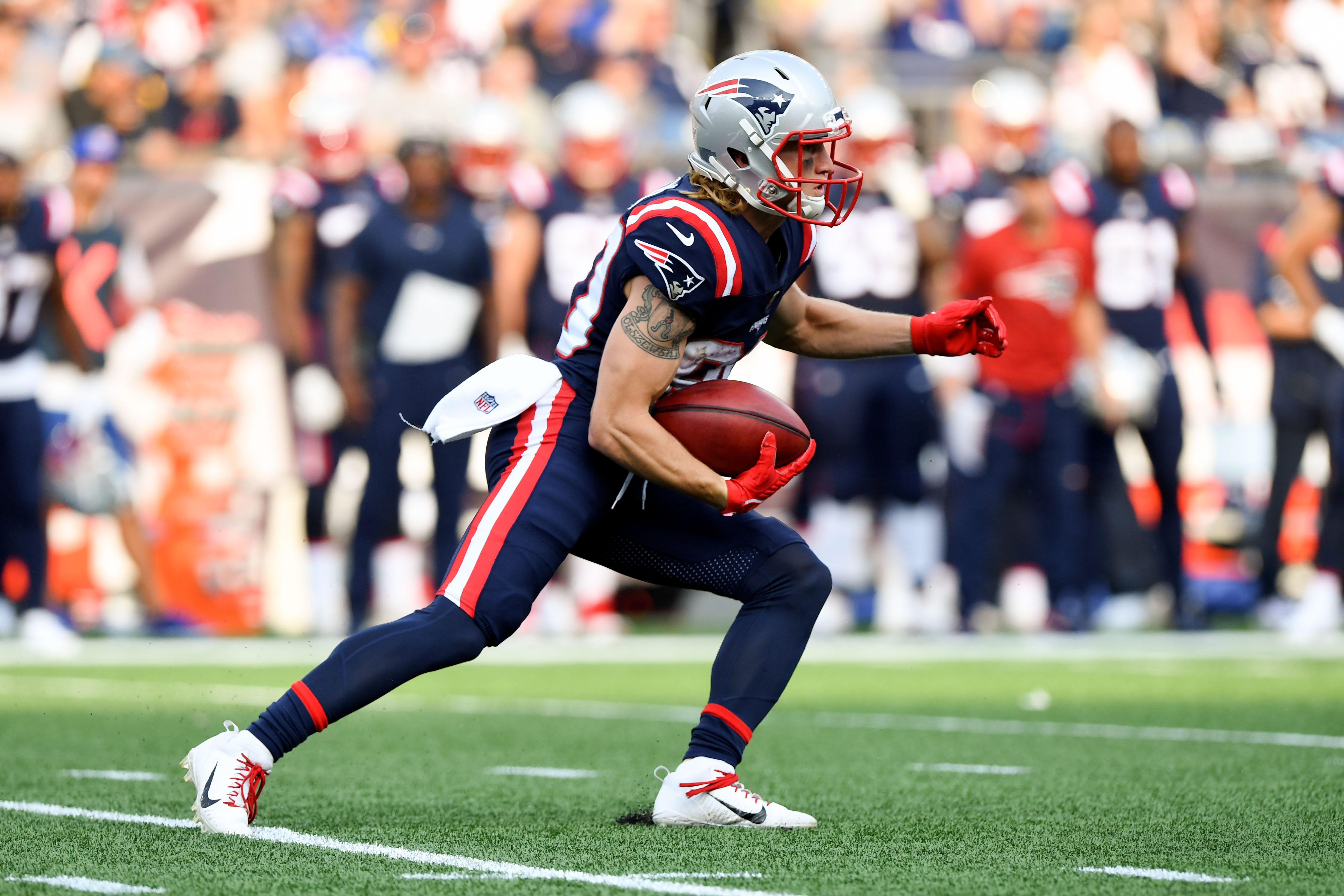 Week 1 of the NFL season was nothing short of exciting. Filled with upsets, comebacks and shocking performances, there are countless storylines going into week 2. The New Orleans Saints made Aaron Rodgers and the Green Bay Packers look like they don't belong in the same league. Denver Broncos head coach Vic Fangio, who many believe is fighting for his job in Denver, put on one of the most impressive performances in week 1. The Broncos were on the road against the New York Giants and proved to be a team to not to be reckoned with heading into week 2.
Doc's Sports offers NFL picks for every game on our NFL predictions page.
The Pittsburgh Steelers upset the Buffalo Bills in Buffalo against a hostile home crowd. The Bills heading into the season are one of the favorites to make it out of the AFC, but the Steelers showed they are not to be overlooked in 2021. Sophomore Joe Burrow of the Cincinnati Bengals started right where he left off prior to season ending knee surgery in 2020. Burrow and the Bengals showed huge improvement in finishing out games, winning an exciting battle against the Minnesota Vikings in overtime.
There were also some outstanding rookie performances from the likes of Heisman winner DeVonta Smith (Philadelphia Eagles), Jaylen Waddle (Miami Dolphins), Ja'marr Chase (Cincinnati Bengals), Mac Jones (New England Patriots).
In week 2 we see three double digit spreads that many people are targeting very high in their confidence pools. The Focus in week 2 will be honing in on the spreads from -4 and down as we have 9 games that fit the description.
Philadelphia Eagles vs San Francisco 49ers
Spread +3
Pick Popularity 26%
Win Percentage 41%
The Eagles had one of the most impressive performances in week 1, where the 49ers and their notoriously strong defence seemed to have some holes in it. Going into week 2, the Eagles will be hosting the 49ers in their home opener. With the 49ers being a West Coast team, look for travel and the momentum from the home crowd to play a big factor in this matchup. As a pick that is not very popular this week, taking the Eagles will be a good way to make ground in your confidence pool if need be. I like the Eagles in this one but expect it to be a tight battle.
Dallas Cowboys @ Los Angeles Chargers
Spread +3.5
Pick Popularity 42%
Win percentage 42%
Both teams had good showings in week 1; Prescott and the Cowboys fell just short from edging out the reigning Super Bowl champions Tampa Bay Buccaneers. The Chargers were able to edge out a very strong defensive-minded Washington Football team on the road. I expect Prescott to keep his offensive prowess rolling in an exciting dual this Sunday. Look for the Cowboys to upset the Chargers in Los Angeles in week 2.
Indianapolis Colts vs Los Angeles Rams
Spread +4
Pick Popularity 10%
Win Percentage 39%
This could be a huge overreaction from the public. The Rams had one of the most impressive performances of week 1 in prime time, where the Colts were one of the biggest disappointments. The Colts can be a great value pick for users as there will be a lot emotion from confidence pool users heading into week 2. With almost a 40% chance to win, this could be an upset to put you ahead of the pack.
Chicago Bears vs Cincinnati Bengals
Spread -2.5
Pick Popularity 39%
Win Percentage 57%
With the majority of the public picking the underdog in this one, it could be a good time to go with the favorite, who has over a 50% chance to win. Another emotional pick, the Bears lost by 20 last week and did not look great headed by Andy Dalton. Coming back to their home field, expect a fully different storyline in week 2 from the Bears. If Nagy loses in week 2, he will be under a lot of scrutiny for his job in Chicago. With the public picking the Bengals, sticking with the favorite could prove dividends.
Week 1 performance from Devon: 68 points
My Confidence Picks
| | |
| --- | --- |
| Win | Loss |
| 16. Tampa Bay Buccaneers | Atlanta Falcons |
| 15. New Orleans Saints | Carolina Panthers |
| 14. Cleveland Browns | Houston Texans |
| 13. Green Bay Packers | Detroit Lions |
| 12. Dallas Cowboys | Los Angeles Chargers |
| 11. Arizona Cardinals | Minnesota Vikings |
| 10. Pittsburgh Steelers | Oakland Raiders |
| 9. Kansas City Chiefs | Baltimore Ravens |
| 8. Philadelphia Eagles | San Francisco 49ers |
| 7. New England Patriots | New York Jets |
| 6. Seattle Seahawks | Tennessee Titans |
| 5. Buffalo Bills | Miami Dolphins |
| 4. Indianapolis Colts | Los Angeles Rams |
| 3. Chicago Bears | Cincinnati Bengals |
| 2. New York Giants | Washington Football Team |
| 1. Denver Broncos | Jacksonville Jaguars |
Get NFL picks on every single game, or if you want our very best bet premium picks by the experts, sign up for your free $60 account with a guarantee.