NFL Betting Predictions: Week 1 Opening Line Report and Picks
by Devon Rymarchuk - 9/1/2022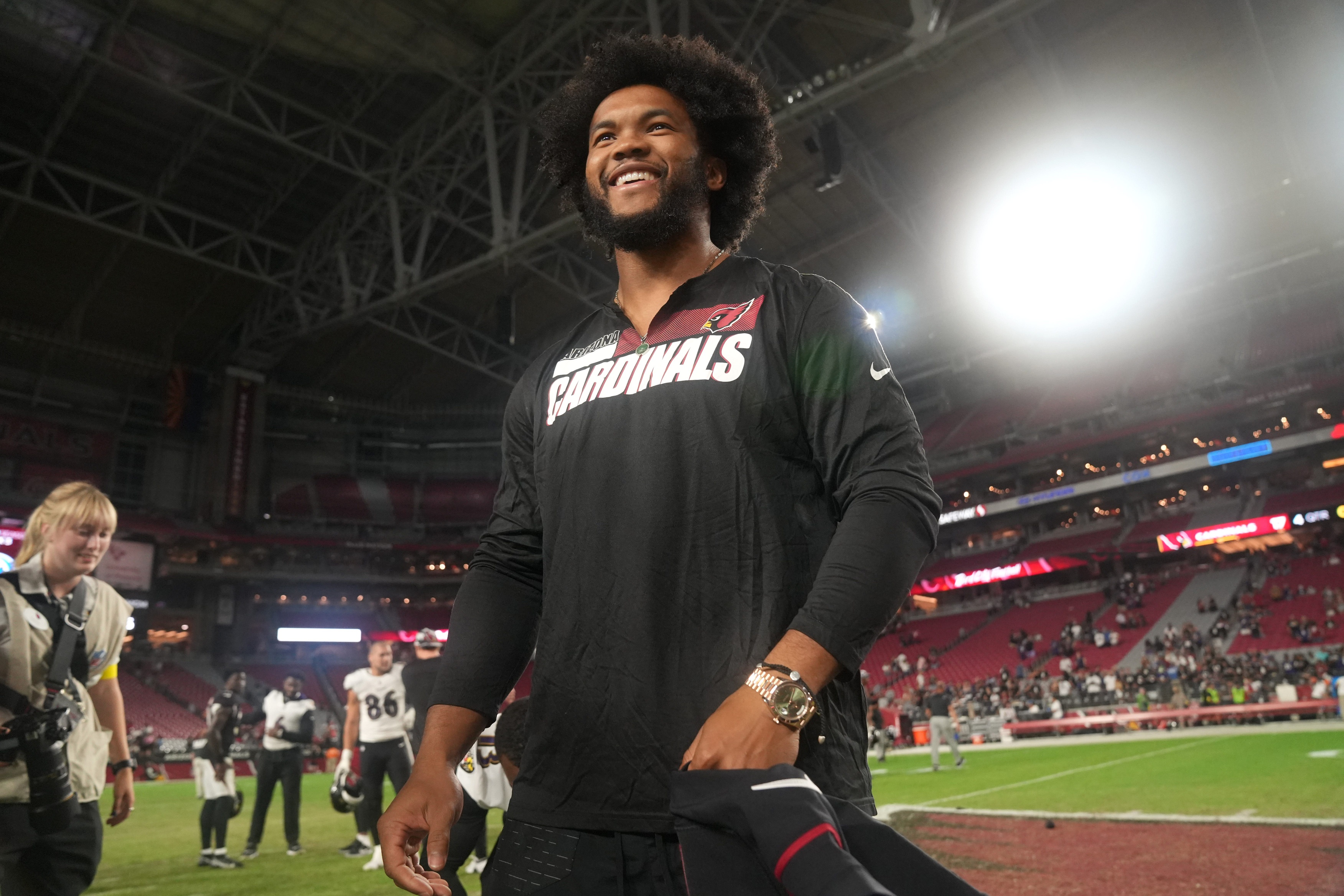 As we enter the opening week of the 2022-23 NFL season, the excitement around the league has never been bigger. With an offseason that included some massive names starting new chapters in their careers, the playing field has a lot of transparency. Yes, there are some Super Bowl favorites. However, when looking at the AFC, especially, there are not many teams that on any given Sunday could not beat the rest of the league. The line has already changed since the opening report in the summer; the Ravens have been bumped from -4 to -7 favorites over the Jets. The Broncos are now -6.5 favorites compared to -4 in the opening report. These are a couple of lines that have changed, but I'd expect more before opening day. Typically, a lot of value can be had in Week 1 before oddsmakers figure out what each team looks like and how individual players are performing. The spreads typically are not as high as they get to mid-season, as the biggest spread in Week 1 is 8.5. Let's take a look at some of my favorite picks in week 1 of the opening line.
Doc's Sports offers NFL picks for every game on our NFL predictions page.
Pittsburgh Steelers +6.5 @ Cincinnati Bengals -6.5
O/U: +- 44.5
2021 ATS Record: Bengals 14-7, Steelers 8-10
Coming off a season for the ages, the Cincinnati Bengals are seven months removed from their dramatic Super Bowl run. With quarterback uncertainty surrounding the Steelers, I cannot see them hanging around the game long with such a high-powered offense on the other side. Needless to say, Steelers head coach Mike Tomlin has been one of the most successful coaches of his era and has a knack for getting his teams to perform at a high level every season. Coach Tomlin has not posted a losing season since he started coaching the Steelers in 2007, but this could be his hardest test yet. The Bengals were 9-1 a season ago ATS when they scored more than 23 points a game and averaged 27.1 per game. The Steelers averaged 20.1 points per game a season ago and have uncertainty of the health of star running back Najee Harris. I believe the growing pains around the Steelers offense will prove to be too much and the Bengals will snap the spell of Super Bowl losers opening weekend.
Pick: Bengals -6.5
Philadelphia Eagles -4 @ Detroit Lions +4
O/U: +48.5
2021 ATS Record: Eagles 8-9-1, Lions 11-6
After an incredible season ATS, the Lions relished the role of spoiler last year in terms of covering the spread. This year oddsmakers and bettors believe that the Lions will be much more competitive. Philadelphia handed it to the Lions last year, 44-6. And with the additions to the offense made in the offseason, I can see the Eagles as the team to beat in the NFC East. Having the second worst defense in football last year, although many changes and additions have been made in Detroit, as bettors, I believe you will need to see it before you believe change has taken place. Jalen Hurts will be entering his second season under center for Philly, and the offense has added one of the biggest game changers in the NFL in A.J Brown. College standout DeVonta Smith has one year more experience under his belt, and the 12th ranked offense in 2021 is sure to be more explosive. Detroit has had issues turning over the ball last year and stopping the run, two things that Philadelphia does very well. It is not a matchup I like for Detroit in Week 1.
Pick: Eagles -4
Kansas City Chiefs -4 @ Arizona Cardinals +4
O/U: +53.5
2021 ATS Record: Chiefs 10-10, Cardinals 10-8
The Arizona Cardinals and Kyler Murray have a historic resume of starting the regular season extremely hot; last year they won their first seven games and started 2020 5-2. Kyler Murray will be reunited with college teammate Marquise Brown to hopefully fill the void of suspended wide receiver DeAndre Hopkins, who will miss the first six games of the regular season. Murray, through the first 8 games last season, performed at QB 6 level in the NFL. However, as seen throughout his career, he lacks consistency and winning at the right times. After signing his $230 million contract extension, Murray will have a lot to prove Week 1. When the Cardinals scored over 21 points per game last season, they went 9-2 ATS, and the Kansas City Chiefs gave up 22.4 points per game last season. With holes on the defensive side of the football from Kansas City, and teams having the ability to score points as seen last year in the playoffs where they gave up a combined 63 points in their final two games, I can see the Cardinals coming out explosive in their first game at home. The Chiefs will have a new look on offense without Tyreek Hill, who has been a saving grace to Patrick Mahomes over the past four years. Without a legitimate deep threat like Hill, I believe the offense will have to more innovative and strategic with their attack. With that being said, expect the Cardinals to keep it close in their home opener.
Pick: Cardinals +4
San Francisco 49ers -7 @ Chicago Bears +7
O/U: +41.5
2021 ATS Record: 49ers 12-8, Bears 6-11
The battle of two sophomore quarterbacks will take place between the Chicago Bears and San Francisco 49ers. The 49ers were one game away from the Super Bowl last season and are coming back with a loaded roster. Deebo Samuel will return, with veteran TE George Kittle and one of the best backfield combos in the NFL with Elijah Mitchell and Trey Sermon. The biggest disparity between the two teams will be the 49ers defense up against one of the worst offenses in the NFL last season. And the Bears lost their best wide receiver in Allen Robinson. Justin Fields could get very frustrated with the roster the Bears have put together as they did very little as an organization to bolster the league's 27th-ranked offense last season that averaged 18.3 points per game. The offense was also 30th in passing yards per game at 188.6, and it doesn't help that they are facing a team that ranked 6th in yards allowed through the air last year. 49ers head coach Kyle Shanahan has been a wizard as an offensive coordinator and was able to put up 33 points against the Bears last season. The Bears are in for a long season, and Week 1 will be an indication of that.
Pick: 49ers -7
Good luck in Week 1, and I could not be more excited to start placing my NFL bets for the 2022 season. Try and find value early and stay up to date on injury reports as there is plenty of uncertainty with who is healthy heading into Week 1.
Get NFL picks on every single game, or if you want our very best bet premium picks by the experts, sign up for your free $60 account with a guarantee.