NFL Confidence Pool Picks Week 12
by Christopher Delgado - 11/22/2022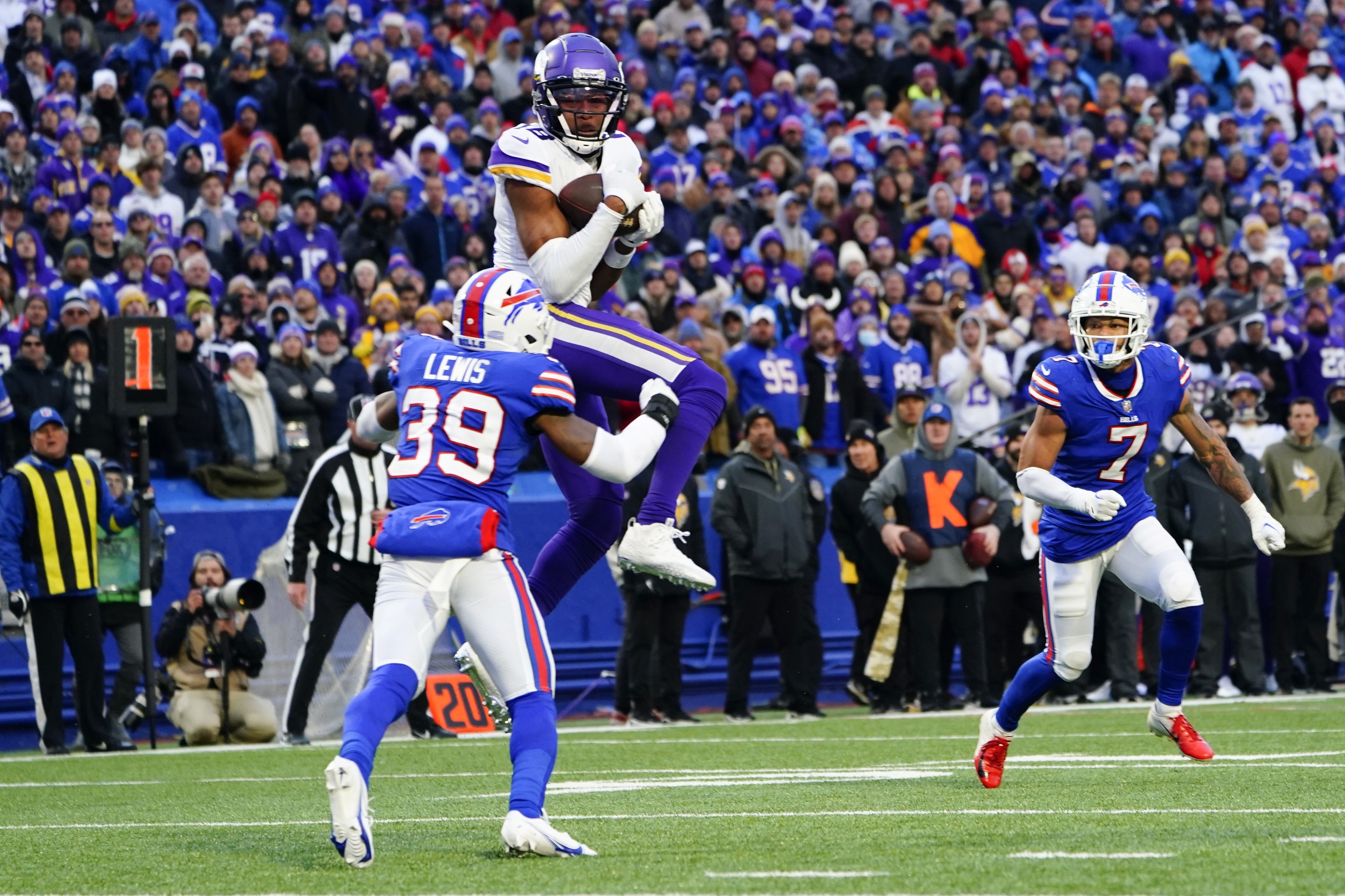 This previous week in the NFL was good to us as we hit on 9 out of our 14 predictions last week. The most disappointing loss this weekend was the New York Giants. I had a lot of parlays messed up due to the Giants playing like their former selves against the Detroit Lions. Honestly, I don't know how the Giants messed that up. As Jared Goff is one of the worst quarterbacks in outdoor stadiums and for them to come to New York and just dominate a team that has strong playoff hopes was such a disappointment. I usually never have high hopes for the Giants, but this past week I did -- and I was reminded why I don't trust them.
I would like to wish you all a happy Thanksgiving and good luck on all your football picks this upcoming week. With Thanksgiving coming up, we are getting some traditional football as the Cowboys and Lions continue to play their annual Thanksgiving Day games. For traditional football fans, these games will be exciting to watch, especially as the Patriots will run a traditional scheme of a hard-nosed defense, with a short to mid passing game and a strong run game. Spoiler alert! Down below we have a major upset on Thanksgiving Day, so you better tune in and read.
Furthermore, A new week of the NFL is in our near future. So, Without further hesitation, here are our week 12 NFL confidence pool picks. As a reminder, these will be ranked from strongest to weakest. All picks are straight up and don't involve the point spread, so these picks can be valuable for NFL survivor pools and moneyline betting.
Doc's Sports offers NFL expert picks for every game on our NFL predictions page.
Buffalo Bills (-460) over Detroit Lions: 15 Points
This is a no-brainer as the Bills are still one of the best teams in the NFL despite whatever hiccups they had the previous weeks. The Bills played a great game this past weekend against the Browns, which is always great preparation for games like this where they don't have much competition to deal with. Look for the Bills to feast off of this Lions defense and dominate this game. I don't see why they didn't give the Lions a better match up on Thanksgiving Day. The Bills win here.
Miami Dolphins (-620) over Houston Texans: 14 Points
The Dolphins have one of the most prolific offenses in the NFL, which will cause the Texans to struggle to keep up. The Texans demonstrated that this week as they took on the Commanders, they just simply can't score. If you can't score, you won't beat the Dolphins, as they have nothing but pure talent and speed. I would blindly back the Dolphins in this game a million times as this should be nothing but pure dominance on their end.
Baltimore Ravens (-205) over Jacksonville Jaguars: 13 Points
The Jaguars are playing like they want the number one overall pick this year coming up. They showed some fight early on in the season but struggled to establish their identity, so they have accomplished nothing. They have had a pretty tough schedule so far, playing really good teams and strong defenses and the tough road continues here against the Ravens. The Ravens will come out on top of this game as they are looking to establish a playoff run.
Los Angeles Chargers (-198) over Arizona Cardinals: 12 Points
The Chargers got some key pieces back from the injury list last week against the Chiefs. They put up quite a fight, keeping the game very tight against the Chiefs who are one of the better teams in the NFL. I don't expect for the Cardinals to do much here as Kyler Murray is still dealing with an injury. The Cardinals just got beat up on by the 49ers on Monday Night Football, and I expect something similar to happen here as the Chargers are looking healthier and want to show what they're made of.
Philadelphia Eagles (-300) over Green Bay Packers: 11 Points
Just when I thought that the Packers were putting everything together and were going to play a good game at home, they did the exact opposite. The Packers are not a good football team this year, and they have nothing going on for them except that they have young talent that is playing much better in their system as the season goes on. The Eagles had a tough battle this past weekend, and they will love to dominate the Packers this week. The Eagles are excellent on both sides of the ball. They should make it difficult for the Packers to get anything going on either side of the ball. Let's look for an Eagles win here.
Dallas Cowboys (-420) over New York Giants: 10 Points
The Giants looked like their former selves this past weekend, getting dominated by the Detroit Lions. On the other hand, the Cowboys showed nothing but pure dominance against the Vikings, who are one of the best teams in the NFL. This game is taking place on Thanksgiving Day, a day in which the Cowboys have traditionally played on and dominated. Let's look for America's team to win this week against the New York Giants who are flying to Dallas on a short week.
San Francisco 49ers (-450) over New Orleans Saints: 9 Points
The 49ers look stronger every week since the addition of Christian McCaffrey, and they have been nothing but dominant. With the return of Elijah Mitchell the 49ers are even stronger as they have a dual-threat backfield to just dominate the running game. The 49ers are playing great football right now, and it's undeniable. The Saints, on the other hand, are not on the best road that they could have been on this season with major injury issues and inconsistent play. The 49ers will win this game no doubt.
Kansas City Chiefs (-1100) over Los Angeles Rams: 8 Points
There's no denying that the Rams are not a good football team this year, and they're having the biggest Super Bowl hangover we have seen in a while. They lost some key pieces from the Super Bowl team and have had injury concerns in recent weeks. With Cooper Kupp sitting out this game, there is no hope for the Rams, as they're not going to be able to keep up with the Chiefs offense. The Chiefs will win this game unless Patrick Mahomes throws seven interceptions, which I doubt will happen.
Denver Broncos (-142) over Carolina Panthers: 7 Points
The Denver Broncos have a hard-nosed defense that doesn't give up many points. This defense gives up less than 17 ppg. The Panthers can barely even score that much against a bad defensive team. The Broncos defense will win this game alone. All they need is two touchdowns with at least a field goal or two to win this game. We will back the Broncos here as they have one of the toughest defenses in the NFL.
Washington Commanders (-188) over Atlanta Falcons: 6 Points
Taylor Heinicke has done an amazing job of handling this Commander's offense. They have played well in back-to-back weeks, as they almost upset the Vikings and came away with a win last week against the Texans. Look for the Commanders to continue their consistent play under Heinicke as he seems to be a better facilitator of the offense then Carson Wentz was. The Falcons do not have a great defense, and they just lost Kyle Pitts to injury. The Commanders win here.
Chicago Bears (+194) over New York Jets: 5 Points
The Jets have played pretty well this season, but they have their moments where they tend to struggle on offense. Justin Fields is dealing with a shoulder injury, but we all know how resilient he is from his college football playoff performance where he played with bruised ribs. The Bears offense has been amazing, putting up 23 ppg. The last month they have been one of the better offensive teams in the NFL, exploiting defenses through the air and on the ground. Look for the Jets to lose in an upset here since this is a letdown spot as they will go up against an overwhelming and underrated offense.
Cincinnati Bengals (-120) over Tennessee Titans: 4 Points
The Bengals have picked up the pace in the second half of the season and played much better offense, but they still lack the ability to shut weak offenses down on defense. Lucky for them, they are not playing an overwhelming offensive team this week as the Titans are primarily a rushing team. Yes, the Titans pass the ball here and there, but they prefer the rushing game behind Derrick Henry. Look for the Bengals to continue their consistent play in the second half of the season and come up with a win here against the Titans, who can't seem to get on top if Henry doesn't rush for at least 20-plus carries with two breakout runs in a game.
Tampa Bay Buccaneers (-172) over Cleveland Browns: 3 Points
Tom Brady has been on a roll ever since his divorce. It seems that in the beginning of the season his personal issues were getting in the way of his play. With the return of key offensive weapons from injury, and the ending of his marital dispute, he looks like his old self. The Browns have a solid defense with consistent pass rush that can cause mayhem. However, the most important factor is that Tom Brady has one of the quickest releases in NFL history even at his old age. Look for the Buccaneers to come out on top here as their offense has picked up the pace.
Seattle Seahawks (-200) over Las Vegas Raiders: 2 Points
Ever since the departure of Jon Gruden, the Raiders have been nothing but horrible. I'm not a believer in this Raiders team even though they came out with a win this past week. I will be fading them as the Seahawks have played above their expectations this season. They got a really talented offense led by a surprisingly poised Geno Smith. I expect the Raiders to continue their inconsistent play this week and lose this game to the Seahawks as Pete Carroll will outcoach the Raiders coaching staff. This game is a tricky one because we don't know how the Raiders are going to play because they're so inconsistent, so it's always best to back the team with consistent play.
Indianapolis Colts Over Pittsburgh Steelers: 2 Points
The Colts will come out as the winners as the Steelers have a weak offense. The Colts look pretty impressive as of late, as they have returned many players back from the injury list. Jonathan Taylor and Nyheim Hines have been one of the more impressive backfields in the NFL this year. I have the faith in Jeff Saturday to get his job done against the Steelers, as he has done an excellent job as the new head coach these past two weeks. The Colts win this game against a Steelers team that is trying to prepare their rookie quarterback for the future.
New England Patriots (+126) over Minnesota Vikings: 1 Point
This is definitely the reach of the week right here. The Vikings are coming off a bad week for them as they just got dominated on both sides of the ball by the Cowboys. I had high hopes for the Vikings going to that game, as I thought that they would come out victorious. These are two of my favorite teams in the NFL, so picking a winner was a little difficult. However, a decision had to be made. One of the biggest factors in my decision was the quality of Kirk Cousins' play in Primetime games. Cousins absolutely sucks in Primetime games. This is a Thanksgiving Night Football game, in which the majority of the country will be tuned in watching. Look for the pressure to get to Cousins against this Patriots hard-nosed defense, led by Bill Belichick, who is the wizard of defensive schemes. Look for him to make it difficult for Cousins to get momentum as he will run many disguises along with a pass rush. Belichick is usually good at isolating top receivers like Justin Jefferson by bumping them at the line and rerouting them into double coverage or tight windows.
Get NFL picks on every single game, or if you want our very best bet premium picks by the experts, sign up for your free $60 account with a guarantee.