NFL Confidence Pool Picks Week 16
by Christopher Delgado - 12/22/2022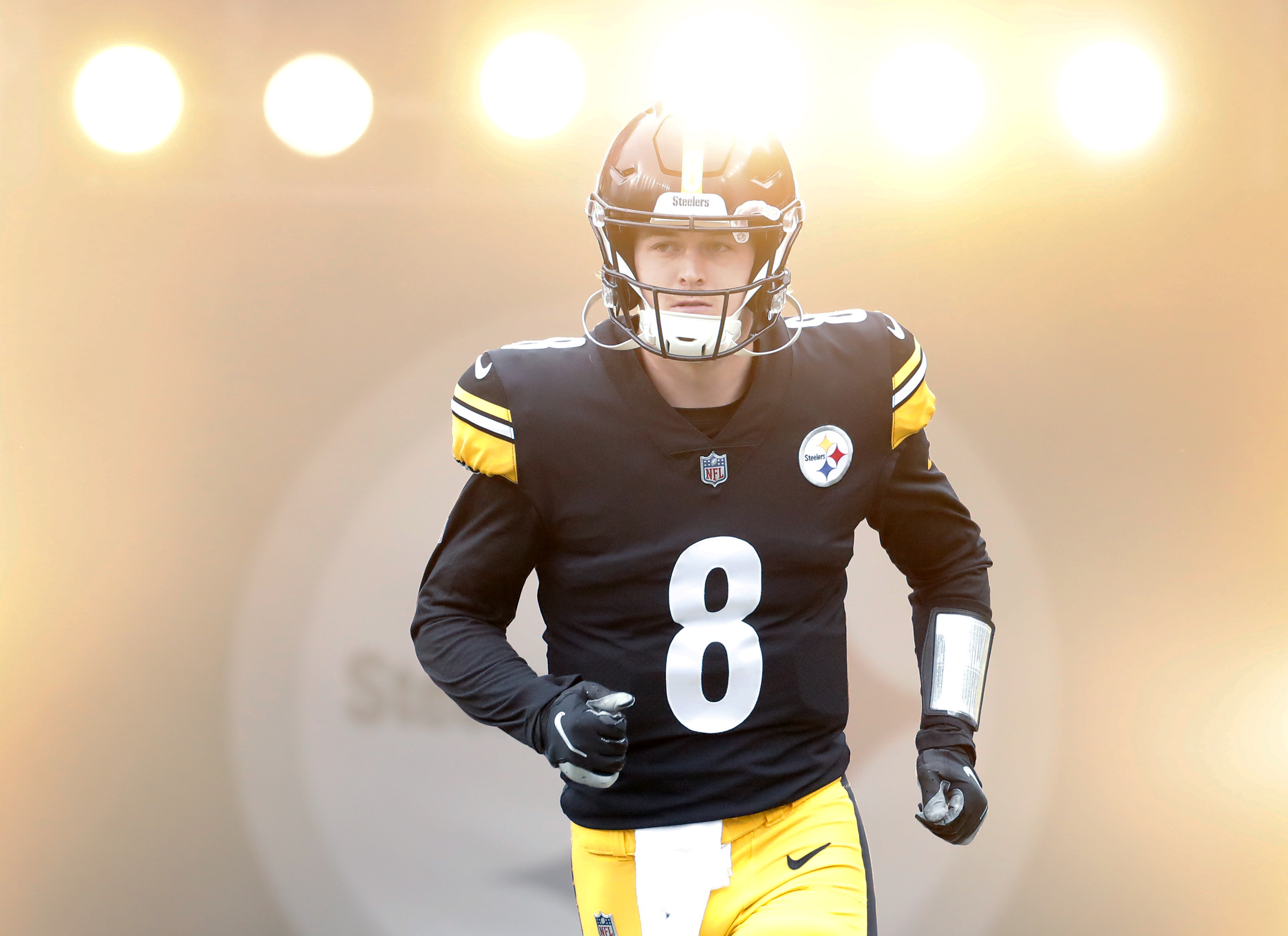 I want to start off the week by wishing all readers a Happy Holidays, and that all of our football wishes become a reality these last few weeks of the year. Last week was a crazy one, as we saw one of the wildest comebacks in sports history. The Vikings have consistently proven that they are here to ball out. Let's cut to the chase, as I'm extremely excited about this week.
So, without further hesitation, here are our week 16 NFL confidence pool picks. As a reminder, these will be ranked from strongest to weakest. All picks are straight up and don't involve the spread, so these picks can be valuable for NFL survivor pools and moneyline betting.
Doc's Sports offers NFL expert picks for every game on our NFL predictions page.
Buffalo Bills (-405) over Chicago Bears: 16 Points
The Bills are, in my opinion, the best team in the league. Expect them to win big here and have them rest the starters. It's late in the season, and the Bears know that they are eliminated from playoff contention, so expect them to just give a minimum effort in this game as they will look to add talent in next year's draft. This game is going to be thrown away by the Bears by the half. This pick is a no-brainer.
Tennessee Titans (-172) over Houston Texans: 15 Points
This is a game where the Texans will struggle. They don't have enough offense to keep up with the worst teams in the league, so there's no way they keep up with one of the best ground-and-pound teams in the league. This is also a pick that's a no-brainer. Look for the Titans to crush the Texans.
Kansas City Chiefs (-460) over Seattle Seahawks: 14 Points
The Chiefs are still as dominant as ever. I expect them to win this game here against an overachieving Seahawks team. The Chiefs just have too much offense. The Seahawks will need to pass the ball very efficiently in order to win this game. I can see them turning the ball over at least once, which is more than enough for the Chiefs to blow the game open.
Tampa Bay Buccaneers (-375) over Arizona Cardinals: 13 Points
The Bucs need this win here. They have struggled way more than expected this season, and they need a strong finish here as the season is coming to an end in these next couple of weeks. They find themselves in a great spot as they will square up against a Cardinals team without Kyler Murray. The Bucs should win this game without a problem.
San Francisco 49ers (-335) over Washington Commanders: 12 Points
The 49ers are one of the most impressive teams this season. They have found success as they are down to their third quarterback of the season and have managed to win 10 games. Brock Purdy seems to have the poise of a veteran quarterback, as he has performed well in back-to-back weeks. The 49ers should win this game as they are better on both sides of the ball.
Baltimore Ravens (-330) over Atlanta Falcons: 11 Points
The Ravens will encounter the Falcons this weekend. This is going to be an interesting matchup, as the Ravens need to win here to try and stay to increase their chances of winning their division. This is an important game for them, and I doubt that Lamar Jackson will return for this game. However, the Falcons seem to have thrown in the towel for the season. I expect the Ravens to handle business here, as they are strong enough even without Jackson to destroy this Falcons team.
Los Angeles Chargers (-215) over Indianapolis Colts: 10 Points
I really like the Chargers in this spot. They have looked more efficient these past weeks. They started out the season being a great first-half team and struggled to finish games. They have won three of their last five. On the other side, the Colts have been on a horrible skid. They have lost four in a row, and they ended up losing a 33-point lead last week to lose to the Vikings. I'm taking the Chargers here, as the Colts have been unreliable these past couple of weeks.
Cincinnati Bengals (-176) over New England Patriots: 9 Points
The Bengals should win this game against the Patriots, as they are trying to run away with the AFC North. The Patriots have not been very efficient on offense, and that's just going to be a problem against the Bengals, who have a healthy offense. The Patriots have a defense that can counter the potent offense the Bengals bring to the field. However, as we saw against the Vikings, they did struggle on certain drives. The Vikings and Bengals run a similar offense, so I expect a similar outcome in this situation.
Miami Dolphins (-190) over Green Bay Packers: 8 Points
The Dolphins are up for a challenge this week. They're in the hunt for a playoff spot right now. They will need to show up here ready to play. They have dropped three games straight, and that hasn't done much justice for their playoff hopes. The Dolphins will be at home, in a comfortable scenery that will help them operate at efficient levels. Expect the Dolphins to come out with a win here as they have an offense that is so fast that only a few teams can keep up with.
Minnesota Vikings (-210) over New York Giants: 7 Points
The Vikings are coming off one of the greatest comebacks in sports history. They were able to come back from a 33-point deficit in the second half and secure a win in overtime. This team will walk into this game with their heads held high and emerge victorious. The Vikings have one of the best offenses, and they prove it every week. The Giants can't play fast enough to keep up, so expect them to struggle.
New York Jets (-130) over Jacksonville Jaguars: 6 Points
The Jets have a strong defense, and I love to back strong defenses in matchups like this. It's usually the safer bet, as both these offenses are very inconsistent. Expect the Jets to dominate on defense, which will allow them to have more opportunities on offense. I don't expect the Jaguars to do much here, as they should be in the hunt for the best pick in the draft possible.
Cleveland Browns (-154) over New Orleans Saints: 5 Points
The Browns have been handling business since the return of Deshaun Watson. I have no problem picking them in this spot as they are one of the best teams in the league at running the ball and controlling the clock. If it wasn't for that horrible stretch they had in the middle of the season, they'd probably be at the top of the division. Look for the Browns to win this game as they have added the passing game with Watson back. This will be overwhelming for the Saints, who have major injuries on offense.
Pittsburgh Steelers (-146) over Las Vegas Raiders: 4 Points
This is a coin-flip game, as both teams have been underwhelming this season. This year has been more of a learning curve for both of these teams. Saying that, I expect the Steelers to come out victorious. They have a stingy defense and a rookie quarterback who is playing careless football. He has no pressure on him to do well, so all he wants to do is ball out. This is a great combination, as we have seen with enough opportunities Kenny Pickett can make things happen. I'm not a big fan of backing the Raiders against strong defenses.
Detroit Lions (-152) over Carolina Panthers: 3 Points
The Lions win this game. I don't expect them to struggle here. They have a healthy offense, which has become one of the more explosive and fast-paced offenses in the league. This offense is unique, and I don't have a problem placing my bet on them as they take on a clueless Panthers team.
Philadelphia Eagles (+190) over Dallas Cowboys: 2 Points
It was hard picking a winner for this game. This is going to be the best game of the week coming up and one of the most important to watch. Two of the best teams in the NFC square off. In this battle of two heavyweights, I'm picking the Eagles. They are laser-focused and have been playing clean football ever since their loss to the Commanders. The Cowboys are a solid team, but they will need a perfect performance in order to win here. The Eagles are extremely talented on both sides, and they are poised. Jalen Hurts lives for games like this.
Denver Broncos (-146) over Los Angeles Rams: 1 Point
I have the Broncos winning this game as this is another case of backing the better defense. The Rams have a weak offense, even with Baker Mayfield at quarterback. The Broncos are solid on defense and will do just enough on offense to win this game. I expect this to be an ugly game, so this game is a true coin flip.
Get NFL picks on every single game, or if you want our very best bet premium picks by the experts, sign up for your free $60 account with a guarantee.