Monday Night Football Predictions: Cleveland Browns vs. Pittsburgh Steelers
by Mike Allen - 9/13/2023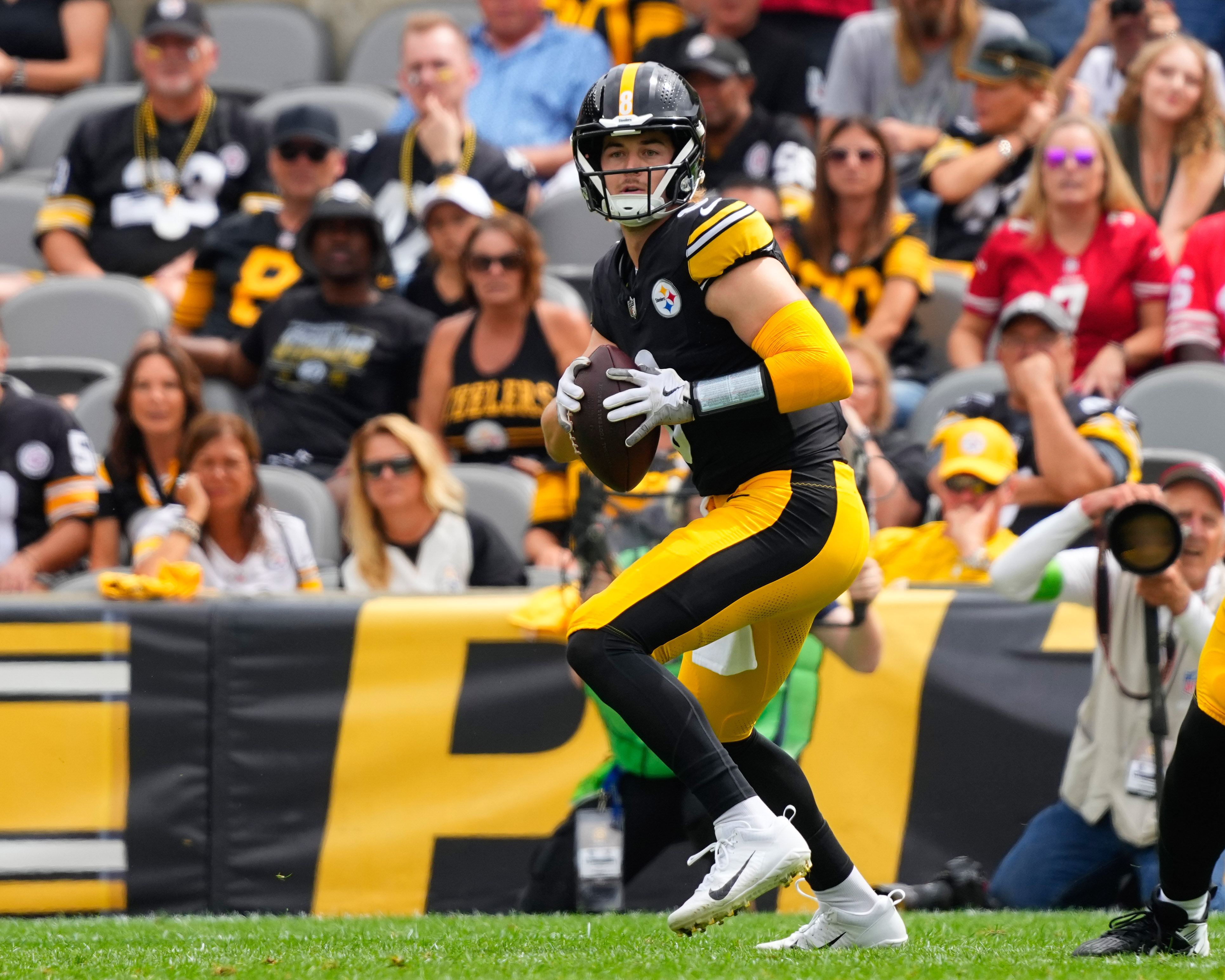 That is what I love about the NFL. Division play starts almost immediately. College Football has been fun this year. We are winning our bets, but how many high-level or rivalry games have we seen thus far?
In just Week 2 of the NFL, though, we are treated to a "doubleheader" of Monday Night Football action. The first game is an inter-division rivalry matchup between the Carolina Panthers and the New Orleans Saints. That is at 7:15 Eastern, but just an hour later, the Pittsburgh Steelers and the Cleveland Browns kick off from Heinz Field at 8:15.
With all due respect to the Saints and Panthers, the Browns and the Steelers are a true rivalry. These two teams have played one another 143 times, with the Steelers winning most of the games, as you might have guessed.
This year is a little different, though. Cleveland has potentially an elite quarterback for the first time in a long while. Get this. Over the past 20 years, the Browns have had nearly 40 starting quarterbacks.
Yes, you read that correctly. I will spare you the Hall of Fame rundown. You get the picture.
Things appear to be trending towards all good, though, as DeShaun Watson continues to gain comfort and confidence playing in Cleveland. He has an incredible defense to keep him in good field position, as well as an All-Pro level running back in Nick Chubb.
The Pittsburgh Steelers, on the other side of the ball, are coming off of an atrocious Week 1 game in which they were trounced by the San Francisco 49ers, 30-7. While I don't rate the Browns as high as the Niners, Pittsburgh will have to play much better in Week 2 if they want to avoid an 0-2 start to the 2023 NFL season.
Doc's Sports offers NFL picks for every game on our NFL predictions page.
Browns at Steelers Betting Odds
Cleveland: -2 (-115)
Pittsburgh: +2 (-105)
The Browns make the quick trip up to the Steel City as road favorites against a Pittsburgh team that disappointed a lot of people in Week 1. Most of us had the 49ers winning that game, but they were 2-point dogs like they are this week and lost by 23.
I am glad we chose to tease the Browns last week instead of the Steelers. Cleveland won outright against the Cincinnati Bengals in another game that wasn't even close. So, why is this one lined at less than a field goal?
Over 39.5: -105
Under 39.5: -115
These are two defensive teams. They are also rivals. The spread is just two points. It could play out 21-20 or 21-17. It's the second week of the season. We still don't know much, and I think a play on either the over or the under would be putting our money in a dangerous position.
Moneyline
Cleveland: -133
Pittsburgh: +113
Browns at Steelers Analysis
We saw one team dominate a playoff team in Week 1, and the other get smoked by a playoff team. Granted, the Niners looked much better than the Bengals, but a lot of that had to do with the focus on the Cleveland Browns.
This team hasn't been short on talent for going on a decade now. They have just never had an elite QB. These last several years, though, it's been more of a discipline problem. Watson obviously isn't a model for discipline, but in a way, he has brought the team together.
He isn't Baker Mayfield. He is much better and always has been. Watson is better than any QB the Browns have had since Bernie Kosar. The team believes in the guy and what they can do as a unit playing with him.
Do we project a regression from Cleveland and a progression from the Steelers in Week 2? I think so, sure. The Steelers will be at home, in primetime, and desperately trying not to start the season with a 0-2 record.
Browns at Steelers Prediction
Pittsburgh allowed five sacks in Week 1, albeit against a very strong pass rush, while playing most of the game in obvious passing downs. Cleveland is pretty good at pressuring the quarterback, as well, though. Did you see Myles Garrett with the basketball moves he was using pre-snap last week to set up his pass rush?
Cleveland might not be San Francisco, but they have many of the same strengths. I can see the Browns beating the Steelers similarly to the 49ers. Whenever we like less than a 3-point favorite, we must set aside any potential greed and simply take the moneyline odds.
Pick: Browns Moneyline -133
Get NFL picks on every single game, or if you want our very best bet premium picks by the experts, sign up for your free $60 account with a guarantee.