AFC South: Season Win Totals Predictions
by Dave Busk - 9/10/2009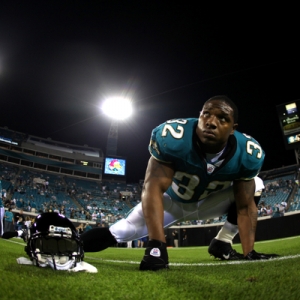 Indianapolis Colts (Over 10 -1.25/Under 10 +1.05)
The Colts have won 12 or more games in each of the last six years. They have one of the best quarterbacks in the league, but beyond that they have some question marks as they replaced both the offensive and defensive coordinators and promoted Jim Caldwell to head coach. While I don't think their defense is anything special this team and its schedule is just flat out weak. In their games outside the division they get the Patriots at home and go on the road to Baltimore and besides those they get Miami, San Francisco, Denver, St. Louis, Arizona, Seattle, Buffalo and the Jets. The record should look good at the end of the year but I don't think the Colts will live up to that record by the time playoffs roll around. The over is the only way you could go with this schedule
Tennessee Titans (Over 9 -1.15/Under 9 -1.15)
The Titans came out of nowhere last year to win 13 games behind, of all people, Kerry Collins. However, in reality it was a very good running game and a good defense that propelled this team to the playoffs. That defense has lost its coordinator and stud Albert Haynesworth, who moved on to the Redskins. Tennessee has basically the same schedule as the Colts, but the Titans have to visit New England along with two trips to the West Coast. I don't think Kerry Collins can equal last year's success. Also, I don't see how the Titans will sneak up on anybody this year and with the missing parts from 2008 it just makes sense to get under this number.
Jacksonville Jaguars (Over 8 -1.15/Under 8 -1.15)
This is one I like. The Jaguars are playing in a division where the two top teams, in my eyes, are taking a step back in 2009. Jacksonville Head Coach Jack Del Rio is on the hot seat and this team is coming off a season in 2008 where they dealt with a lot of injuries, especially on the offensive line. This is something they addressed in the off-season. I like the makeup of this team in 2009. The Jaguars will be a blue-collar type of team. Not only do I think they will get over eight wins and I think this team is live to walk away with this division.
Houston Texans (Over 8.5 -1.05/Under 8.5 -1.25)
This is another team that I think is better this year in the AFC South. Like the rest of the division on paper, the outside-of-the-division schedule just doesn't look tough. They get both Tennessee and Indianapolis back-to-back at home following their bye week and they don't go once to the West Coast. Additionally. they get the Patriots at home in the last game of the season in a game that shouldn't mean that much to New England. I like head coach Gary Kubiak in his fourth season and if Matt Schaub can stay healthy I think Houston can improve by a half a game after two straight 8-8 seasons and get over this (8.5).
For more info on Busk's NFL and college football picks, check out his Insider's Page here.