The Lowdown on Las Vegas Football Contests
by Vegas Sports Informer - 9/1/2009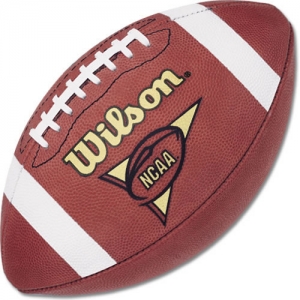 The 2009-10 football season is here and the Las Vegas sports books are ready for the lines, smoke in the employee's eyes, and, of course, the influx of novice bettors. It's no secret that Las Vegas gears up for football season and not only do the books prepare for moths but the whole casino prepares.
People forget that football gamblers also eat in the casino, play table games, and if they have a good day they might even buy show tickets. The table game and poker players are the type of gambler most likely to cross over into the sports book. Like I said, everybody in the casino prepares for football season. What is one of the main ways the sports books and the casinos prepare? Of course, that would be organizing and implementing the Football Contest! Most local and some Strip casinos sponsor Las Vegas football contests and these contests are huge attractions to customers during football season. These Las Vegas football contests range from weekly free buy-ins to high stakes affairs with buy-ins of $1,500 or more. These contests get the locals to come into the casino weekly and, like I said before, football gamblers do more then just bet on football.
Here is a list of most of the Las Vegas football contests:
Cal Neva Gridiron Gold - Entry fee $250
Las Vegas Hilton Super Contest - Entry fee $1,500
LeRoy's Pro and College Challenge - Entry fee $250
M Resort Football Contest - Entry fee $3,000
South Point Friendly Frank's Pro Challenge - Entry fee $2,500
Station Casinos: The Challenge - Entry fee $500
Elimination Contests
Coast Resorts: Pick the Pro's Football Contest - Entry fee FREE
LeRoy's Horse and Sports Place: Three-n-Out - Entry fee $25
Lucky's Race and Sports Book Progressive Parlay Card
Palms - Pigskin Payoff - Entry fee $25
Station Casinos: Great Giveaway - Entry fee $25
Station Casinos: Last Man Standing - Entry fee $25
Who needs to play fantasy football in Vegas when you can play all of these contests? And if you win one of these contests talk about some bragging rights in Sin City sports books. Some of these contests can get close to a million entries and the high stakes ones get close to a thousand entries. Talk about some walk-in traffic in all Las Vegas casinos. During football season there is always something to do inside casinos. Local and Strip sports books spice up the action with cool parties (Sunday Night NFL and Monday Night NFL, especially) and outstanding promotions (raffle tickets to NFL games, jerseys, etc..) We are talking free food, free drinks and your favorite team on the tube -- where else would you want to be then Las Vegas during football season? Not Delaware!
For more information on VSI's NFL and college football picks, check out his Insider's Page here.