NFL Office Pool Picks - Week 17
by Trevor Whenham - 12/28/2009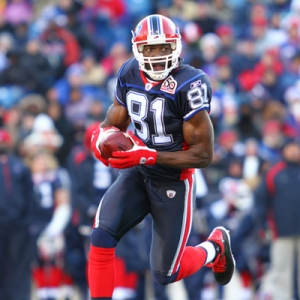 I love football, but I barely consider Week 17 of the NFL season to be football. I hate it. There are a few games that mean a lot, but in so many more the teams don't have anything to play for, and they just don't care. That makes picking NFL office pool picks winners hard to do - it's even more of a guessing game than normal, and you need to be an amateur psychologist to figure it all out. Now that I have done my whining let's get to the picking:

Indianapolis at Buffalo - This is a perfect example of why I detest this week so much. Indianapolis showed last week that they have no intention of risking injury in an attempt to win a game. The Bills showed that they are just plain hopeless. Both teams will be trying to lose, so who wins? Take the Colts, I guess.

New Orleans at Carolina - The Saints are in a bit of a freefall. Though a win means little to them, they desperately need to get things right in time for the playoffs if they don't want to waste such a promising season. The Panthers have nothing to play for, but they have been brilliant the last two weeks and Matt Moore is making a very strong claim to be the QB of the future. This could go either way, but I'll take the Saints.

Jacksonville at Cleveland - The Browns have a bit of a winning streak going, while the Jaguars have thrown away their season by losing their last three. I have absolutely no trust for the Browns, but I don't see how I can avoid picking them here. Take the Browns.

Chicago at Detroit - What a mess. The Bears are a disaster, and the players just have to be aching to see this season end. The Lions are their own special kind of disaster as well, and they have QB issues right now to add to the rest of the joys of this season. The Bears are really bad, but they are the better team here, so I guess I'll pick them. I'm not happy about it, though.

New England at Houston - The Patriots could finish third instead of fourth in the AFC with a win here, but that really isn't that much of an incentive. I don't expect them to push their starters very hard. Houston is playing for their playoff lives, and desperately need a win here to have a chance. Desperation is big in games - especially for home teams. Take the Texans.

Pittsburgh at Miami - The Steelers need this game badly, and they seem to have their act together lately. Miami is a plucky, feisty team that will catch the Steelers off guard if they aren't focused, but ultimately the only thing they are playing for is next year. Take the Steelers.

N.Y. Giants at Minnesota - The Giants are a joke. They were playing their last game in Giants Stadium last week, and they didn't even have the pride to show up and make a game of it against the Panthers. Minnesota may not be at full effort, but I don't think that they need to be to win this one at home. Take the Vikings.

San Francisco at St. Louis - The Niners had a promising season at times this year, but yet again they are left to play for nothing but another meaningless milestone - a win gets them to .500. Still, there are some good things going on, and the team should care enough to beat a struggling St. Louis team. Take the Niners.

Atlanta at Tampa Bay - I'm tempted to take the Bucs because they were very impressive against the Saints last week, and they never seem to quit despite all the problems they have had this year. But then the Falcons are coming off a dominating win last week. Ah, what the heck - I'll take the Bucs. Like it really matters.

Green Bay at Arizona - These teams are just playing to determine who their first round opponents are going to be, so there is no guarantee that either will put in a full effort. In fact, there's a good chance that they won't. In the absence of burning motivation I'll take the easy route and take the home team. Take the Cardinals.

Kansas City at Denver - Denver has no choice but to win this one if they have any desire to play in the playoffs. Kansas City isn't much of a team, and they will just be happy to be done. The Broncos are at home, and they have no real excuse to lose this one. Take the Broncos.

Baltimore at Oakland - The Ravens need to win to fight for a playoff spot. The Raiders just aren't consistent, and they won't be particularly motivated playing in front of what should be a whole lot of empty seats. Take the Ravens.

Washington at San Diego - San Diego doesn't need a win here, but they also don't need to play particularly hard to beat the self-destructing Redskins. This is almost certainly Jim Zorn's last game as coach, and I don't expect the Skins to give him a proud send-off. Take the Chargers.

Tennessee at Seattle - The Seahawks are embarrassing. Matt Hasselbeck looked confused last week, and the team did almost nothing positive. Tennessee is coming off a rough game, too, but they should be motivated to get Chris Johnson past 2000 yards rushing - that could get him the Offensive Player of the Year award. Take the Titans.

Philadelphia at Dallas - The NFC East title is on the line in this contest. Neither team will have a first round bye, so it is all about a home playoff game for the winner. That should be a major incentive for the teams. Both teams are playing well offensively. My concern is that the Eagles aren't particularly consistent defensively. Dallas could be able to exploit that - especially because they are at home. Take the Cowboys.

Cincinnati at N.Y. Jets - The Jets can make the playoffs if they win this game. That's big stakes for a young team. The Bengals already have a home playoff game secured. They could be more motivated to win if the Pats lose earlier, because a win could move them to the third seed. The stakes are higher for the Jets, and they are at home, so they are the pick.
---
Most Recent NFL Office Pool Picks