Disappointing NFL Teams Against the Spread
by Trevor Whenham - 10/9/2009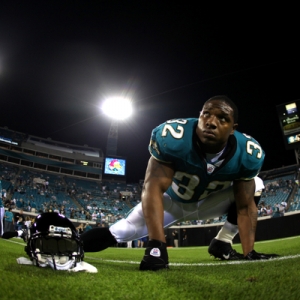 Coming into each new NFL season I find it very valuable to look at the rosters, the schedules, and the intangibles to estimate how each team is going to play during the season. That gives you a baseline to start with to help you handicap the early season games. When you're right - like I was this year with San Francisco - then you have a jump on the betting public and you can make some real money. When you are wrong - like pretty much everyone on the planet was with the Broncos - you have to adjust quickly to stop the bleeding. Every year there are inevitably several teams that disappoint you compared to the expectations you had for them. Here are the top five NFL betting disappointments at this point in the season:

Tennessee Titans - Tennessee came in to the season with reasonably high hopes. Few people expected them to replicate their strong showing from last year, but they were expected to contend for the AFC South nonetheless. So far they haven't even come close to doing that. They started out reasonably strong, losing to Pittsburgh in overtime in the opening week. They have gotten worse in every game since, though. They lost a close one to Houston, a tougher game against the Jets, and then were blown out by, of all teams, Jacksonville. We've been patiently waiting for them to find their game, but given their struggles at quarterback and the total disappearance of what was just last year a brilliant defense it is getting increasingly difficult to believe that they will in a meaningful way. They haven't covered since the first game of the season, and they have lost outright twice as favorites. Increasingly, Jeff Fisher is becoming known for his inconsistency. That's frustrating.

Seattle Seahawks - It's not that Seneca Wallace isn't a good quarterback. For some reason, though, this is a very different team when Matt Hasselbeck is at the helm. There lies one of the biggest problems with this team - they are relying on a rapidly aging and increasingly fragile quarterback. Hasselbeck is already ailing, and it is hard to imagine that situation getting significantly better this season. On top of that, the running game isn't working particularly well, the defense is porous - especially in the secondary, and the new coaching staff has yet to establish itself and look comfortable. Like the Titans they have covered just once. That cover barely counts, though - they beat up on the incredibly pathetic Rams in Week 1. Since then they have kept losing, and they have failed to look particularly competitive doing it.

Miami Dolphins - The Dolphins were such a good story last year when they went from worst in the league to first in the tough AFC East. Unlike the two teams above them on this list this year hasn't been a disappointment because of frustrating underachievement. It's just a case of a solid team trying to find their way while facing the toughest schedule in the league. It doesn't help that they lost their starting QB for the year, either. The Dolphins haven't particularly embarrassed themselves, but they have won just once, and they have only covered the time that they won. This team will have disappointed many with their start because their performance last year showed such promise.

San Diego Chargers - The Chargers have been a huge disappointment in September given their massive expectations. Of course, under Norv Turner this team is always a disappointment in September. And in January, for that matter. This year seemed like it could have been different, though. They were just so talented and deep on both sides of the ball - it seemed like a lock. Instead, they are just 2-2, and have covered just once. There are all sorts of reasons and excuses for the performance, but from a betting perspective it can be very damaging to a public team when their highest profile stars don't play like stars. That has certainly been the case so far with both Shawne Merriman and LaDainian Tomlinson.

Pittsburgh Steelers - It's supposed to be the team that loses the Super Bowl that struggles the next season, not the winner. The Steelers just haven't looked like themselves so far. They have won both of their home games, but lost both on the road. Just one of home wins was a cover. The team lost Troy Polamalu in the first game of the season, and the impact of losing the spiritual leader of the defense has been surprisingly large. As significantly, the running game has been a liability when normally it has been a strength. The Steelers have the talent to correct their course, but it remains to be seen if they can get their act together and remain competitive in the tough AFC North.