NFL Office Pool Picks - Week 13
by Trevor Whenham - 11/30/2010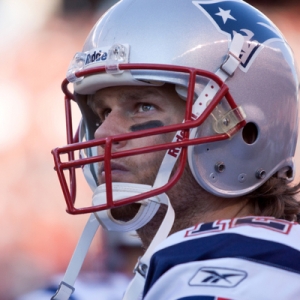 I had the best week of the year - by far - last week, and then I matched it again this week. I guess all I needed to do was wait for the bye weeks to end - and any chance of winning any office pool to disintegrate - before I finally started to figure things out. Just going for weekly prizes, I guess. Here are this week's straight up NFL office pool picks:
Houston at Philadelphia - The Texans are coming off a nice shutout win, but that's a total mirage in my eyes. Tennessee was a total mess last week, and Houston's woeful pass defense will be under much more strain this week. Philadelphia had a frustrating game against the Bears, but they are a strong enough team that I expect them to use that as a rallying point. Take the Eagles.
New Orleans at Cincinnati - The Saints aren't perfect, but they are getting their act together in recent weeks and they are playing very well on the road. The Bengals are a total mess - a steaming pile of awful led by the worst coach in sports. No contest - take the Saints.
Chicago at Detroit - I still have problems taking the Bears seriously in the long term, but they are certainly playing well right now. The Lions are doing some small things right, but that's not turning into wins, and won't do so in a big way this year. Take the Bears.
San Francisco at Green Bay - The Niners are 4-2 in their last six and are finally playing like they should be. They come into this game without Frank Gore, though, and they haven't traveled very well this year. The Packers are a strong home team, and they will be hungry to stay in contention after a rough loss at Atlanta last week. Take the Packers.
Jacksonville at Tennessee - The Titans were a total mess last week - a joke in every way. A lot of the drama around them isn't resolved, so I don't trust them to put forth a great effort. Jacksonville had a rough collapse last week, but they are the better team this week, and should perform as such. Take the Jaguars.
Denver at Kansas City - Denver is in chaos. Kansas City hasn't lost at home in five tries, and Matt Cassel is doing a pretty good impression of a good quarterback lately. This is a very important game for the Chiefs - as every game will be unless the Chargers falter. Take the Chiefs.
Cleveland at Miami - Miami makes no sense - no team has more road wins, but no team has fewer home wins, either. They are coming off a strong performance last week, though, and you can't reasonably look at home field as a disadvantage regardless of the stats so far, so I'll take the Dolphins.
Buffalo at Minnesota - Here's the first upset pick of the week. The Vikings won last week, but I credit that more to the short-term boost of a coaching change than particularly good play. Buffalo took Pittsburgh to overtime and would have beaten them if not for a pass that was incomprehensibly dropped. They are playing consistently tough football, and deserve respect. Take the Bills.
Washington at New York Giants - I don't like this New York team at all, but I was impressed by how they kept it together and came back from a deficit that looked permanent last week. I'm not impressed by anything from Washington. Take the Giants.
Oakland at San Diego - For a while it looked like the Raiders had things moving in the right direction, but that moment has passed. They are lousy on the road, and they don't have a stable QB situation at all. San Diego is in fine form and is as good as any team in the league right now. Major mismatch. Take the Chargers.
Dallas at Indianapolis - Both of these teams are in rough shape right now, and if I had my way I wouldn't pick either of them here. I don't trust anything that Peyton Manning is doing right now, but I also don't trust Dallas' ability to exploit Manning's woes. Take the Colts.
St. Louis at Arizona - Was there a single thing that the Cardinals did on Monday night that made you think they were even a remotely good team? There certainly wasn't anything I saw that I liked. St. Louis is in first place - incredibly - and Sam Bradford is already worth the price of admission. This win should get the Rams back to .500. Take the Rams.
Carolina at Seattle - I don't like the Seahawks much, but they look like the perfect football team compared to the Panthers. Carolina is terrible. Take the Seahawks.
Atlanta at Tampa Bay - I don't want to discount what the Bucs are doing, and the Falcons are certainly more vulnerable on the road than at home. Still, the talent gap between these teams is significant, and that's going to be the deciding factor here. Take the Falcons.
Pittsburgh at Baltimore - The last two games of the week are the best ones this week. The winner of this game will be in the driver's seat to win the AFC North, and probably to get a first round bye as well. The stakes couldn't be higher. It's a total coin flip, so I have to take the team I like better - especially because they are at home where they haven't lost yet. Take the Ravens.
New York Jets at New England - This is another great game with the same stakes as the last one - the winner will likely take the division and the bye. The Pats have the better quarterback, and that makes all the difference in my eyes. Take the Patriots.
Eight of nine profitable weeks for football picks for Doc's Sports and we are very excited about this weekend's picks. Our picks against the NFL Point Spread for this coming weekend include a 6-Unit Rivalry Game of the Year. Call us toll-free at 1-866-238-6696 to find out about a free one-week football package from Doc's Sports or any Advisory Board handicapper of your choice. Check our home page daily for NFL handicapping articles and up-to-the-minute updated odds.
---
Most Recent NFL Office Pool Picks