NFL Office Pool Picks - Week 15
by Trevor Whenham - 12/14/2010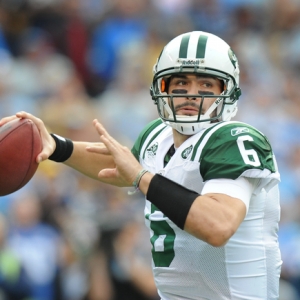 Last week was reasonably successful, though in two cases we learned hard lessons about just how important quarterbacks are - I certainly didn't have Detroit beating Green Bay, and at the time of making those picks I didn't think to weigh the chances that Matt Cassel's appendix would give out on him before I picked the Chiefs in a mild upset that really didn't materialize.
On the plus side, the majority of people would have only been on the other side of one of those picks, so I didn't lose as much ground as I could have. This week, though, let's aim to stay out of the infirmary with our Week 15 NFL office pool picks.
San Francisco at San Diego - I like how the Niners are playing lately - finally - and I think they will be motivated by their decent play and by the fact that they are still alive in the playoff hunt because they play in the worst division I have ever seen. Still, they are lousy on the road and playing against a better team. Take the Chargers.
Cleveland at Cincinnati - There is not a single team on the planet that I would pick the Bengals to beat right now. Seriously. Not even some junior varsity team from Rhode Island. Take the Browns.
Washington at Dallas - How pathetic are the Redskins right now? Well, Jon Kitna is the best QB in this game. Ouch. Dallas is just 1-6 at home - almost impossible given the home field advantage that their new temple should be. They'll wind up 2-6. Take the Cowboys.
Houston at Tennessee - Two frustrating teams that can't get their act together lately. If it weren't for the certainty that someone will win, I'd pick neither team. Take the Titans. I guess.
Jacksonville at Indianapolis - Time for another mild upset. I really like how the Jags are playing right now. I hate how the Colts are playing. Jacksonville will finally win their division if they win this one. They will. Take the Jaguars.
Kansas City at St. Louis - We're left to guess about the state of Matt Cassel's appendix. I keep reading about how doctors would recommend he didn't play, and that if he did he'd be in real risk of going out of the game early. Couple that with a frustrated team that is lousy on the road, and I'll take the Rams.
Buffalo at Miami - Chad Henne - a guy I really like - was horrific last week, and isn't improving as the season goes along. His team has been lousy at home, too. Still, the Miami defensive line will make life uncomfortable for the Buffalo offense, and that should be enough for the win. Take the Dolphins.
Philadelphia at New York Giants - There are a lot of coin flip games this week - this is the third so far by my count. I think I like the Eagles slightly more, but I'll admit that's mainly because I can't stand Eli Manning. Take the Eagles.
Detroit at Tampa Bay - At the end of this week the Bucs will be 9-5 and could be sitting in a Wild Card spot if the Giants lose. The word 'impossible' gets ridiculously overused, but I truly believe it would have been impossible to see this coming before the season started. Take the Bucs.
Arizona at Carolina - I can't think of a single reason to bet on the Panthers right now. Not one. Their offense is lousy. Their defense is lousy. Their coach is doomed. There will be 11 people in the stands. Ugly. Take the Cardinals.
New Orleans at Baltimore - Easily the game of the week. I really like Baltimore - they are no worse than the third best team in the AFC. This is a very tough spot for them, though. New Orleans is good on the road, they have won six in a row, and they are looking at least as good as the team that won the Super Bowl. Yet another coin flip. Take the Ravens.
Atlanta at Seattle - One of these teams is really impressive - well coached, talented, playing very well, and likely the class of their conference. The other team is the Seahawks. Take the Falcons.
Denver at Oakland - I have totally given up on trying to figure out either of these teams. It's hopeless. Take the Raiders.
New York Jets at Pittsburgh - I have had serious doubts about the Jets offensively all year. For a while I was doubting myself. I just had to be patient - this is a terrible offensive team. Take the Steelers.
Green Bay at New England - We don't know as I write this if Aaron Rodgers is going to be able to play. Luckily, it doesn't matter - Aaron Rodgers at his best isn't beating this New England team right now the way they are playing. No one is. Take the Patriots.
Chicago at Minnesota - The Vikings are dead to me. So dead to me that I am enthusiastically and unquestionably taking a team I really, really don't like. Take the Bears.
Allen Eastman is about to destroy the bookies once again this weekend with his college football bowl picks and his NFL picks. His football betting system for NFL handicapping (dubbed the 99 System) has hit nearly 70% the last three years and Eastman has three of four big winning weeks under his belt.
---
Most Recent NFL Office Pool Picks