NFL Office Pool Picks - Week 17
by Trevor Whenham - 12/29/2010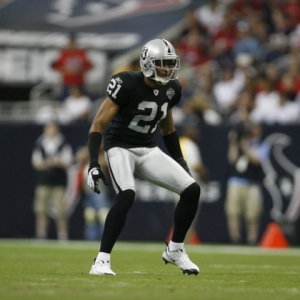 We've made it -- the end of the line for the regular season. Our NFL office pool picks this year have had their ups and their downs. We're going to head into the playoffs on a big upswing, though -- even though I hate pretty much everything about this last week of the season:
Carolina at Atlanta - This is a perfect example of why I hate this week. On any other week this would be a no-brainer -- the Panthers are lousy and the Falcons aren't. This week, though, Atlanta has little to play for other than potential home field against the Bears in the NFC Championship. I still think they will win here, and you pretty much have to pick them, but you know their back-ups will play a lot, and that's just painful to watch. Take the Falcons.
Pittsburgh at Cleveland - Pittsburgh will be motivated here -- a win gets them a first round bye. They control their own destiny playing against a team they completely outclass. That should be enough for them. Take the Steelers.
Minnesota at Detroit - Flip a coin. The Vikings are a mess -- except they upset a pretty good Philadelphia team with a lot to play for. They are on the road coming off of abnormally little rest, though, so you have to be skeptical. Take the Lions.
Oakland at Kansas City - The Chiefs have clinched the division so a home Wild Card game is guaranteed. Third or fourth seeding is on the line, but that won't mean much. I don't expect Kansas City to take too many risks, and Oakland could be motivated by winding up at .500. Take the Raiders.
Miami at New England - The Pats have everything wrapped up -- home field advantage throughout the playoffs, and an MVP for Tom Brady. They have little motivation. The Dolphins have nothing meaningful to play for, but a lot of them are playing for their jobs. Tough game. Take the Patriots.
Tampa Bay at New Orleans - Both teams should be fired up for this one. The Saints can get a first-round bye with a win and an Atlanta loss. The Bucs can make the playoffs with a win and some help from the Giants and Packers. Should be fun to watch. Take the Saints.
Buffalo at New York Jets - Neither team has anything to play for -- the Jets have clinched the sixth spot and can't move up. Chan Gailey has done a great job of getting his team fired up, and could do so again here against a vulnerable New York team. Let's gamble. Take the Bills.
Cincinnati at Baltimore - The Ravens are still playing for a shot at a bye. I really, really hate the Bengals. Take the Ravens.
San Diego at Denver - Two highly frustrated teams with nothing to play for. What a mess. Take the Broncos. I guess.
Chicago at Green Bay - Another good one. The Bears can clinch home field with a win. Green Bay can make the playoffs if they win. That's huge stakes for both teams, but especially the Packers. That plus home field should be enough. Take the Packers.
Tennessee at Indianapolis - Indy controls their own fate -- win and they are in. This is the first time in a while that the last week of the season has meant anything to them, so it's the first time that they will actually try. If they try they will beat a lousy Tennessee team. Take the Colts.
Dallas at Philadelphia - This game is meaningless for both teams. My suspicion, though, is that the Eagles will be motivated to work hard to make sure that whatever happened against the Vikings doesn't happen again. That was ugly, and would ruin the playoffs for them in a hurry. Take the Eagles.
Arizona at San Francisco - Terrible, awful game. Interim coaches have done well in their debuts this year, so on that basis alone I'll take the Niners.
New York Giants at Washington - The Giants don't control their own fate, but they will be in the playoffs if they win and the Packers don't. I'd feel a lot better about backing them if Eli Manning wasn't playing so lousy right now, but they should be motivated, and the Redskins are ugly right now. Take the Giants.
Jacksonville at Houston - The Jags badly need a win here. The Texans just badly need this nightmare of a season to end. Take the Jaguars.
St. Louis at Seattle - This is the least likely battle for a division crown in league history, I think. I'll take the Rams just because they are a young team that seems more deserving of the title than a Seattle team I really don't like -- especially since Matt Hasselbeck's status is uncertain. Take the Rams.
Four of six winning weeks for football picks for Allen Eastman and the "Michigan Money Man" is set to tackle the NFL this weekend with his expert pro football handicapping. His football clients have earned tons of dough lately and he expects to pull another winning week with his NFL betting system, the 99 System.
---
Most Recent NFL Office Pool Picks