NFL Office Pool Picks - Week 7
by Trevor Whenham - 10/20/2010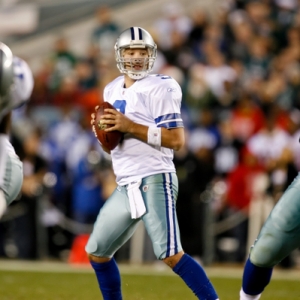 This past week in the NFL made more sense than some of the ones that came before it, but there were still some odd outcomes - with the Rams over the Chargers chief among them. That game proved at least three things - anything can happen in this league, passing offense and wins aren't always linked, and Norv Turner is dangerously incompetent. Last week was more successful for my NFL office pool picks as well. Hopefully this week is even better:
Cincinnati at Atlanta - I didn't buy the idea that the Bengals were a serious contender coming into the season. That's one of my NFL predictions that is turning out well so far. The Bengals have very lousy coaching, inconsistent quarterback play, and a sick attitude that permeates the locker room. Atlanta hasn't been the model of consistency, either, but they are fantastic compared to the Bengals. Take the Falcons.
Washington at Chicago - I have no respect for either of these teams. The Redskins stepped up well against the Colts, but they still fumbled three times in the win. That's sloppy. The Bears have talent, but they just can't get it together and they are trying to build around the wrong QB. Someone has to win, and I guess I trust Washington a bit more. Take the Redskins.
Philadelphia at Tennessee - This game is a complete toss-up. It was hard not to be impressed by the way that Kevin Kolb played last game. It was also hard not to be impressed by how the Titans destroyed the Jaguars on Monday night - and how they used two quarterbacks in doing so. Ultimately it comes down to perceived toughness - Philly has won all three road games, while Tennessee has dropped two on the road. Take the Eagles.
Jacksonville at Kansas City - I didn't think that the Chiefs were going to get four wins this year. Now here I am predicting them to get their fourth in just their sixth game. Jacksonville is an ugly mess right now, and will be bruised - physically and emotionally - and coming off a short week. Kansas City has played tough in their last two losses. Take the Chiefs.
Pittsburgh at Miami - You have to gamble when it makes sense in office pools. This is one of those times. I love the Miami pass rush, and think it can test Big Ben. The Dolphins' offense is multi-dimensional and rapidly improving as well. Most people will be on Pittsburgh, so a Miami win would be a big gain here. Take the Dolphins.
Cleveland at New Orleans - New Orleans hasn't been as good as they should be this year. That doesn't matter here - it's only Cleveland. The Browns don't have an offense that can keep up with Drew Brees if the Saints can get rolling. Take the Saints.
St. Louis at Tampa Bay - The Rams above .500? That would have seemed all but impossible heading into the season, but I think it will happen here. They have a far more dynamic offense, a better defense, and a much better attitude right now. Take the Rams.
San Francisco at Carolina - The Niners finally got a win last week. Now they can start a streak - one that could get them back into the lousy NFC West race. The Panthers' QB situation is pathetic, the running game has been disappointing, and the defense has been far worse than they should have been. Ugly. Take the Niners.
Buffalo at Baltimore - I am not going to waste the effort to expand one this one - Baltimore will win by a lot. Obviously. Take the Ravens.
Arizona at Seattle - The Seahawks keep finding ways to surprise me, but I still don't believe that they are a good team. Not at all. I like Max Hall a lot, and now he has had an extra week to prepare for this game. Take the Cardinals.
Oakland at Denver - Both teams have a whole lot of issues. The clear difference is that Denver gets much better QB play, and that leads to a better overall offense. Oakland's defense has been inconsistent, and Orton should be able to exploit it. Take the Broncos.
New England at San Diego - Despite having video game-like success on offense, the Chargers are 2-4 and pathetic. New England has made some changes, but they are playing very well, and showed in their tight win last week just how tough they are. San Diego certainly isn't tough right now. Take the Patriots.
Minnesota at Green Bay - This should have been one of the highlights of the season, but both teams are limping into the game, and just aren't very good. It will be interesting because of the emotions involved and because the stakes are high, but it won't be pretty. I'll take the home team with the healthier quarterback. Take the Packers.
New York Giants at Dallas - Before the season I would have told you that the Cowboys would run away with this one. Things have obviously changed. The Giants haven't been great - they let Detroit come much closer to a win than they should have - but compared to Dallas they look like the best team in the history of the world. Take the Giants.
---
Most Recent NFL Office Pool Picks