NFL Office Pool Picks - Week 9
by Trevor Whenham - 11/3/2010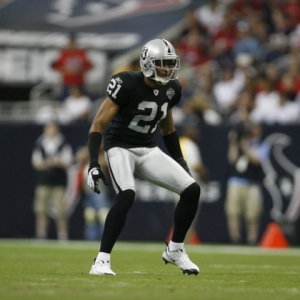 Last week we won more games than we lost, but it wasn't pretty. Let's do better this week. There are six teams on a bye again this week - Denver, Tennessee, St. Louis, San Francisco, Washington, and Jacksonville. Remember, we are picking straight up winners here for these NFL office pool picks:
Tampa Bay at Atlanta - If there is a single person on this planet who knew that these teams would be 5-2 heading into this game I would like to meet them, because they are clearly psychic. Only supernatural powers could predict that. I respect what Tampa Bay has done immensely, but I have to give the edge to Atlanta at home in this one. Take the Falcons.
Chicago at Buffalo - The Bills have played very well their last two games. They haven't managed to win one, but they have pushed good teams to the brink twice in a row. The Bears just aren't that good, so if Buffalo can keep up their momentum they may actually get a win here. I'd like them better if they were truly at home and not in Toronto, but I still have to take a risk and back them. Take the Bills.
New England at Cleveland - My perception of the best team in the league changes every week, but right now I give New England the nod. Brady has found a way to keep his offense humming without having a lot of top-shelf talent around him. Cleveland isn't a good team, and that's all I'll say about them. Take the Patriots.
New York Jets at Detroit - Last week these teams were reversed - the Lions looked brilliant in a big win while the Jets looked really terrible in an ugly loss. The Lions are doing things right, and they scored big with their first pick in the draft. Still, I have to believe that the Jets will show more of what they are capable of than they did last week, and that will be enough here. Take the Jets.
Arizona at Minnesota - One team can't find a quarterback that is competent and confident. The other team is like a bad soap opera. In a game like this I would like to pick 'none of the above'. I have to take a side, though, so I am going to assume that Minnesota can get their act together enough at home to take care of business against a flawed team. Take the Vikings.
New Orleans at Carolina - Carolina still doesn't have a quarterback that is worth anything. New Orleans has been wildly inconsistent, but they are coming off their best game of the season and I suspect that that will have served as a bit of a wake up for the squad. Take the Saints.
Miami at Baltimore - I have a problem here because I like both of these teams. Baltimore is the better squad, though, and they have the big advantage of playing at home. They also match up very well when Miami has the ball. Take the Ravens.
San Diego at Houston - Neither of these teams like to try very hard, so this has the makings of a very frustrating game. San Diego has been absolutely brutal away from home, though, and frustration has to be very high among the players. Take the Texans.
New York Giants at Seattle - The Giants travel really well, and I have very little respect for the Seahawks despite their winning record. Take the Giants.
Kansas City at Oakland - It's been a long time since a game between these rivals has been relevant, but this game has serious implications in the divisional race. I like what Kansas City is doing this year, but I couldn't be more impressed by how good Oakland has been the last two weeks, and I look for them to carry that momentum forward into this huge game. Take the Raiders.
Indianapolis at Philadelphia - The Colts are playing like the Colts again, and that's bad news for a team like Philly that has some issues. Take the Colts.
Dallas at Green Bay - Is there any possible reason to justify trusting the Cowboys right now? I didn't think so. Take the Packers.
Pittsburgh at Cincinnati - One opinion I never get tired of stating is that Marvin Lewis is the worst coach in all of football - from high school on up. He keeps finding ways to prove me right, and this year has just been one long illustration of his uselessness. Pittsburgh lost a tough one last week and will be angry and looking for revenge. Take the Steelers.
Four of five profitable weeks for football picks for Doc's Sports and we are very excited about this weekend's picks after a 3-0 NFL weekend last week. Our picks against the NFL Point Spread for this coming weekend are looking very profitable once again. Call us toll-free at 1-866-238-6696 to find out about a free one-week football package from Doc's Sports or any Advisory Board handicapper of your choice. Check our home page daily for NFL handicapping articles and up-to-the-minute updated odds.
---
Most Recent NFL Office Pool Picks