2010 NFL Predictions: Oakland Raiders Strength of Schedule, Futures Odds and Betting Picks
by Alan Matthews - 8/26/2010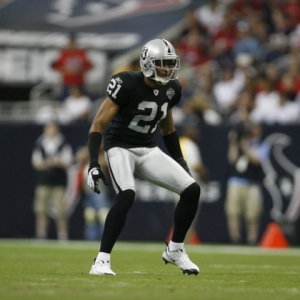 The Oakland Raiders can't get any worse, right? Oakland finished 5-11 last season for its NFL-record seventh consecutive season with at least 11 losses, and the Raiders are 29-83 since losing to Tampa Bay in Super Bowl XXXVII.
But perhaps Oakland will have a little addition by subtraction this season after cutting loose overweight, unmotivated 2007 No. 1 overall pick JaMarcus Russell, who may go down as the biggest draft bust ever. Last season Russell completed only 48.8 percent of his passes and had three touchdowns to go with 11 picks and a 50.0 rating. Oakland pulled the plug following a dismal Week 10 game against the Chiefs, although he did get into a few later games because of injuries to Bruce Gradkowski and Charlie Frye. Overall, Russell earned $36 million and led the team to a 7-18 record as a starter.
The Raiders should have at least some stability at the position this year with former Redskin Jason Campbell, who came over from Washington for a 2012 fourth-round pick. Campbell started 52 games for Washington since being a first-round pick in 2005. He has thrown for 55 touchdowns, 38 interceptions and has a career passer rating of 82.3. So that's certainly an upgrade over Russell. The Raiders were second to last in the league in scoring with 197 points last season and gained the second-fewest yards.
Oakland should have a solid defense, as the Raiders love 2010 first-round NFL Draft pick Rolando McClain, a linebacker from Alabama who should be in the Defensive Rookie of the Year running. And Oakland also acquired former first-round pick Kamerion Wimbley from the Browns, and he had four sacks in Saturday's preseason win over the Bears. Plus Nnamdi Asomugha remains the best cornerback in the league not named Revis.
But these are the Raiders, and 2008 first-rounder Darren McFadden hasn't been able to get on the field much in camp or the preseason because of a hamstring issue, pretty much handing the No. 1 running back job to Michael Bush Last year's first-rounder, WR Darrius Heyward-Bey, also has missed time with fatigue (fatigue?). Neither looks like they will live up to where they were picked. And up-and-coming receiver Chaz Schilens may need arthroscopic surgery on his knee that could put his status for opening day in jeopardy. Schilens had 29 catches for 365 yards and two touchdowns last season after missing the first eight games with a broken foot.
At least Oakland has one of the best kicking games in the NFL!
Many experts have pegged the Raiders as a potential surprise team this year – not playoff-contention surprise but at least able to not lose double-digit games again. Oakland's 'over/under' for NFL season win totals on BetUS is 6. Let's break down the 2010 Oakland Raiders schedule (all times Eastern):
Week 1: Sunday, Sep. 12, at Tennessee, 1:00 PM
Week 2: Sunday, Sep. 19, St. Louis, 4:05 PM
Week 3: Sunday, Sep. 26, at Arizona, 4:15 PM
Week 4: Sunday, Oct. 3, Houston, 4:05 PM
Week 5: Sunday, Oct. 10, San Diego, 4:15 PM
Week 6: Sunday, Oct. 17, at San Francisco, 4:05 PM
Week 7: Sunday, Oct. 24, at Denver, 4:15 PM
Week 8: Sunday, Oct. 31, Seattle, 4:15 PM
Week 9: Sunday, Nov. 7, Kansas City, 4:15 PM
Week 10: BYE
Week 11: Sunday, Nov. 21, at Pittsburgh, 1:00 PM
Week 12: Sunday, Nov. 28, Miami, 4:05 PM
Week 13: Sunday, Dec. 5, at San Diego, 4:05 PM
Week 14: Sunday, Dec. 12, at Jacksonville, 1:00 PM
Week 15: Sunday, Dec. 19, Denver, 4:15 PM
Week 16: Sunday, Dec. 26, Indianapolis, 4:05 PM
Week 17: Sunday, Jan. 2, at Kansas City, 1:00 PM
This schedule is rated right in the middle (T16) among NFL teams in opponents' 2009 winning percentage of .500 (128-128). There are only four games against playoff teams.
Seriously, while this may not rank as the easiest schedule in the league it sure looks like one of them. As bad as the Rams and Cardinals have looked in the preseason, it's realistic to think Oakland could actually have a 2-1 September, probably losing at Tennessee (which is a 6.5-point favorite). And travel shouldn't be a problem for this team as after playing at Tennessee, the Raiders don't cross the country until Week 11 when they play at Pittsburgh.
The Raiders don't play a divisional rival until Week 5 against the Chargers. And they don't play any back-to-back games against AFC West opponents. Is this the year Oakland finally beats San Diego? The Bolts have won 13 in a row in the series, the longest active NFL winning streak by one team over another.
That Oct. 3 game against Houston likely starts three in a row against 2010 playoff teams, but then the Raiders – believe it or not – could go on a three-game winning streak. They should actually be home favorites against the Seahawks and Chiefs and have won in Denver the past two years.
Probably the only legitimate road chance Oakland has after the bye comes in what should be the team's lone cold-weather game, in K.C. But the Raiders have won there the past three years.
I love the 'over' 6 here because I don't think there's a chance that the Raiders do worse than a push. But I expect a 7-9 record and maybe even a second-place finish in the AFC West. Better things may finally be ahead for this team.
Jason Sharpe is gearing up for his first season releasing his expert football picks at Doc's Sports, but in now way is he new to the game – he has been beating the Las Vegas bookies for years as a professional sports bettor in Sin City. He has become known by those bookies for his college football and NFL handicapping capabilities, and now he wants to share these with Doc's Sports. He expects to beat the majority of NFL point spreads this season and he plans on dominating the college football betting landscape as well!