Week 14 NFL Picks and Odds
by Trevor Whenham - 12/7/2010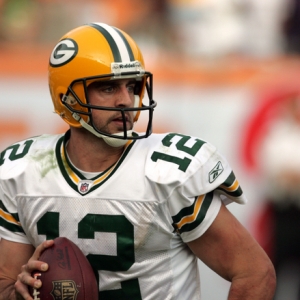 It was a strong week for these NFL picks last week - the Falcons mounted a late comeback to win and cover, and the Rams didn't need any late heroics to put away the lousy Cardinals. Here's hoping that the momentum carries over to these Week 14 NFL picks and odds:
Green Bay (-6.5) at Detroit (Sunday, Dec. 12, 1 p.m. EST)
Green Bay has won five of its last six games, and the last four of those wins have been by enough to cover this spread. The loss was at Atlanta, and there is no shame in losing that one. In short, the Packers are playing good football right now. Aaron Rodgers has been strong, and on both sides of the ball they are playing with confidence.
The Lions haven't won a game in their division for a long, long time. They haven't beaten the Packers for even longer. The Packers have covered seven of their last nine meetings as well. There are some promising things going on in Detroit, but they are few and far between, and a lot of their issues are getting more and more significant as the season goes along - with their QB issues being chief among them.
There isn't a meaningful part of the game in which Detroit has an edge, and Green Bay's edge on defense is particularly significant. Green Bay has a whole lot to play for -- playoff positioning and even a playoff spot rely on a few more wins down the stretch.
This means nothing at all to the Lions. Zip. Zilch. It's just another game between now and the end of the season for them. The line is available at 6.5 and seven, according to NFL odds. I would like the Packers at seven, but I love them at 6.5.
I expect Aaron Rodgers to have another solid day -- with flashes of brilliance -- and I don't think that Detroit has nearly enough weapons right now to answer the challenge.
Tampa Bay (-1) at Washington (Sunday, December 12, 1 pm ET)
It has taken me a long time to take this Tampa Bay team seriously. Surprisingly, it wasn't until they lost their last two games that I realized that they are no joke. They played both Atlanta and Baltimore tough, and are doing a lot of things right. This is a team with heart.
The Redskins, on the other hand, don't know the meaning of the word 'heart'. They have one win in their last five, and that came against a Tennessee team that has even more issues than the Redskins do. The only thing Washington is at or near the top of the league in is drama. Beyond that they don't resemble a good team in any way.
Tampa Bay has covered the spread in 10 of their last 11 road games, so they have no issue with traveling. Josh Freeman has been surprisingly good, while Donovan McNabb has been a bit of a train wreck - he has 15 interceptions and just 12 touchdowns. I could go on and on, but the point is this - I really, really don't like the Redskins, and can find all sorts of reasons to like the Bucs - especially at this price.
Allen Eastman is on fire with his college and NFL picks. Three consecutive profitable weeks for his college football and NFL handicapping selections and Eastman has helped his $100 bettors make more nearly $5,000 during that stretch. He has another very strong card coming this week, including more picks from his NFL 99 System football betting system (11-5 run).