Handicapping and Betting Thanksgiving NFL Football Games
by Trevor Whenham - 11/23/2011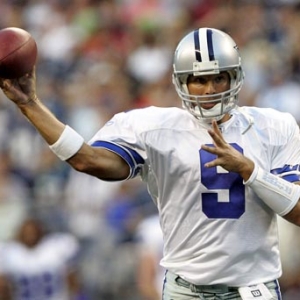 Thanksgiving is about three things -- family, turkey, and football. Some years the games are better than others, but they are always heavily-watched and heavily-bet-on.
Because these games are so popular there are some differences between betting on these games and betting on a normal NFL game. The differences aren't game-changing, but they are significant enough that they could present an opportunity for added profit for astute NFL handicappers. Here are five of those differences:
Short rest
Playing on Sunday then turning around and playing again on Thursday is the shortest turnaround that teams will ever face in the NFL. We see teams playing on short rest like that several times during the year, but Thanksgiving is different because so many teams are facing the challenge at the same time.
It's particularly challenging for a team that not only has to deal with the short week but also has to travel a significant distance -- like San Francisco has to do this week for their game in Baltimore.
Football players like routines, and a week like this totally throws their routines out the window. It means coaches have less time to game plan and prepare, players have less time to learn about their opponents, and bruises don't have as much time to heal.
This situation can be a particular challenge for teams that are dealing with an injury and have to get a new starter ready for this game. Because of the short rest there is a decided advantage for better-prepared teams, healthier teams, and teams with a more experienced and confident core.
Increased public attention
Very few people work on Thanksgiving Day, and most people find themselves on a couch watching football at some point in the day. Many of those individuals are people who wouldn't normally watch a whole game, and because they are often watching with friends and family they can get carried away by the games.
With more casual public eyes on these games than most weeks it only stands to reason that there is more casual public money thrown at these games than in typical games.
Depending on your view of a particular game, that is either a good thing or a very bad one.
Casual bettors tend to have a bias towards favorites and the 'over,' and they will react strongly to the big stories that the media is covering that week -- whether they are truly relevant or not.
The extra public attention often means that there is added value in underdogs, and it means that you have to be very careful to make sure that there is still enough room for you if you are looking to bet the favorites.
Major media attention
Because these games are so rich with tradition and so heavily-watched it only makes sense that they get a whole lot of media attention.
It's easier for the media to give each game added attention since there are fewer games than on a Sunday. As a result you need to be more aware than normal of what the media is reporting, what impact that is likely to have on public opinion, and how that might affect how lines are set, how they move, and where the value is.
Added importance for Lions and Cowboys
For Detroit and Dallas playing at home on these days is a tradition, and it is an important one for fans and players alike. While playing on Thanksgiving Day is significant for all teams, it is especially important for these two teams, and that means they can bring added intensity to their preparations.
They also can benefit from strong fan involvement in the tradition of these games.
Distractions if game gets ugly early
A lot of NFL players are family men. Thanksgiving is one of the biggest family days of the year. That means that a lot of players would probably like to be with their families on this day.
Focusing on the games and their jobs probably isn't a problem heading into the games. If things quickly start to get out of hand, though, it can be easy for a team to lose focus and start to think about where they would rather be. That can lead to particularly uninspired and sloppy play late in these games -- something that can be useful in halftime or live betting.