NFL Futures Odds: Super Bowl 46 Longshots
by Alan Matthews - 2/8/2011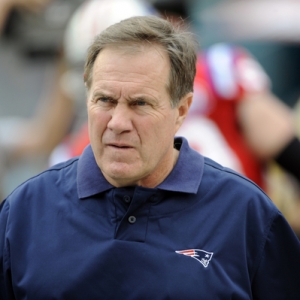 There were no surprises when WagerWeb released its Super Bowl XLVI futures for next February's game in Indianapolis – ah, another joyful week of weather likely awaits like what we saw in North Texas. The New England Patriots opened as +500 favorites for next season, and it's hard to argue with the bookies on this one as the Pats have the reigning unanimous league MVP in Tom Brady and they had the NFL's best record in 2010. They also have a ton of draft picks this year to add young talent to an already fairly young but talented team.
Green Bay would seem to have a shot be the first team to repeat since the 2005 Patriots, and the Pack are second-favorites on WagerWeb at +600. Aaron Rodgers and Clay Matthews are back to anchor both sides of the ball and the Pack were injury ravaged this season and should get those guys back, including stud tight end Jermichael Finley and No. 1 running back Ryan Grant.
But instead of breaking down the Super Bowl 46 favorites -- which you will see elsewhere here at Doc's -– let's look at which two teams from each conference that might be capable of paying off at longer odds (+2000 or higher) on the NFL futures market like the New Orleans Saints did two seasons ago.
Houston Texans (+3000): I will admit I have fallen into the trap that is the promise of this team for the past two seasons and all it has done is disappoint.
However, the most underrated hire of the offseason thus far has been the Texans bringing in former Cowboys Head Coach Wade Phillips as the team's defensive coordinator. Say what you will about Phillips as a head coach, but the guy definitely knows defense. And Houston was wretched on that side of the ball last year.
But how can a unit that has the likes of Brian Cushing, Mario Williams and DeMeco Ryans not be a Top-10 caliber defense? If that's the case, you know the Texans can score with anyone with Matt Schaub, Arian Foster and Andre Johnson. Plus, the AFC South seems very winnable with the Colts looking like they are on the way down.
Kansas City Chiefs (+3000): One would think the Chiefs would be at a lower number considering they reached the playoffs in 2010 and won the AFC West. But that egg that K.C. laid in the Wild Card round against the Baltimore Ravens clearly is still in the mind of oddsmakers.
Kansas City has one of the best running games in the league and a superstar receiver in Dwayne Bowe. Plus, many of those top young draft picks from the past few years started to emerge.
The Chiefs definitely need a receiver to take some focus off Bowe, and we don't know if QB Matt Cassel will regress with offensive coordinator Charlie Weis now with the Florida Gators. But this team looks ready to take the next step.
Minnesota Vikings (+3300): I'm rather surprised at how long these odds are considering the Vikes were one of the favorites entering this past season. Obviously, this number is based pretty much solely on the fact the Vikings appear to have a major hole at quarterback with Brett Favre having retired apparently for good – not sure the Vikes would want him back after last season's performance anyways.
I just find it very hard to believe that Minnesota would enter next season with Joe Webb as its quarterback. If the Vikes got, say, Donovan McNabb, I think they are serious contenders again with what was a Top 10 defense last season along with Adrian Peterson and a fully healthy Sidney Rice in 2011.
Really you are betting here on Minnesota somehow acquiring a top quarterback (calling Kurt Warner!) and letting Webb back him up for a year or two.
San Francisco 49ers (+4000): The Niners play in the NFL's most winnable division, and you never know what can happen once you reach the postseason – see the Cardinals from two seasons ago. Don't forget that the Niners were considered a chic Super Bowl pick by some before this past season and a lock to win the NFC West.
Maybe new coach Jim Harbaugh brings the right attitude, but he also has to find a quarterback to go with what is a pretty good defense. The other skill position talent is in place. This could be a place McNabb or Vince Young lands and there's enough already there to make San Francisco potentially dangerous.