NFL Office Pool Picks Week 11
by Trevor Whenham - 11/15/2011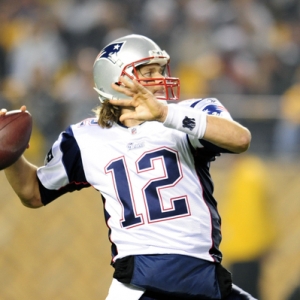 After a week with a full slate of games on the NFL schedule last week we return one last time to a limited slate thanks to bye weeks for the last four squads. Mercifully that means that the Colts definitely can't lose this week. It also means that the Texans have two weeks to figure out what they are going to do without Matt Schaub.
While those teams can worry about their problems, we can worry about which teams are going to win their games. Here are my straight up NFL office pool picks for Week 11 of this strange NFL season:
New York Jets at Denver - I wave a white flag in surrender over this one. The Jets were hopelessly outclassed last week, have some injury issues, and have never really impressed me this year thanks to their mess of a quarterback. Speaking of messy quarterback situations, Denver is running a joke of an offense and won last week despite just two completed passes by Tim Tebow. I really don't want to pick either team, but I have marginally more faith in the visitors. Take the Jets.
Carolina at Detroit - The Lions really need something good to happen to them after a rough stretch. This should be a good start on that front. Reality has hit the Panthers hard and they just aren't playing as well as they were earlier in the season. Detroit is the better team here, and should take advantage of that fact. Take the Lions.
Tampa Bay at Green Bay - Something is very wrong with the Bucs right now. They have playoff-caliber talent, but they are playing truly terrible football right now, and they just don't look like they care. Green Bay, on the other hand, really couldn't look better. Total mismatch. Take the Packers.
Dallas at Washington - For the first time in a long time the Cowboys have looked like a good team the last couple of weeks. Not a great team, but a competent, dangerous one. If they keep this up they might even be considered trustworthy. I trust them here — especially considering the woes the Redskins have from the QB position on down. Take the Cowboys.
Oakland at Minnesota - The Raiders have looked pretty good in their last two games, and Carson Palmer seems to be finding his form. The Vikings just aren't very good right now, and are clearly second best here. Take the Raiders.
Buffalo at Miami - A couple of weeks ago the Bills would have been an easy pick. The last two weeks, though, Buffalo has lost all momentum and the Dolphins have played tight. Despite those trends, though, I have to take the Bills here. I just don't believe that the Dolphins can continue to play with this much emotion and overachieve like they have.
Jacksonville at Cleveland - This is truly a coin flip since I truly have little faith in either of these 3-6 squads. I'll take the Browns since they are at home.
Cincinnati at Baltimore - The Bengals were exposed by the Steelers last week. Baltimore has played well against the Steelers and other strong squads, but has been horrible against weak teams. The Bengals aren't a bad team, and Baltimore should be able to make Andy Dalton very uncomfortable, so take the Ravens.
Seattle at St. Louis - Tough game. The Seahawks showed a lot of heart in beating the Ravens last week, but they still have all sorts of issues and they are lousy on the road. Seattle has struggled, but is playing better recently. They are at home, but that hasn't been particularly helpful so far. Still, I'll take the Rams here.
Arizona at San Francisco - I believe in the Niners and what they are doing. They are going to be very well prepared, and they are very tough. I don't believe in the Cardinals despite their recent streak of Skelton-fueled success. Take the Niners.
San Diego at Chicago - The Chargers have officially self-destructed. That means that the Norv Turner era could finally come to a merciful end. Hopefully. The Bears, on the other hand, are playing very well recently and are sharp at home. This should be an easy one for the home team. Take the Bears.
Tennessee at Atlanta - These teams have identical records, but they are not identically skilled teams at this point. Atlanta is clearly the better team all around, and they are playing at home. Take the Falcons.
Philadelphia at New York Giants - The Eagles are a total mess, and I don't see any good reason to have any faith in them at this point. Eli Manning is playing well and the Giants are solid. New York has a solid edge in this one — far more of one than you would have guessed before the season started. Take the Giants.
Kansas City at New England - The Chiefs lost to a team that completed two passes. At home. And they didn't seem like they cared about it. Now they have injury issues at QB as well. New England finally looked like New England again last week, and brings momentum into this one. Take the Patriots.
Indian Cowboy has been dominating the football bookies and his college and NFL picks have helped clients to eight of nine winning football weeks. His NFL handicapping has uncovered another gem this weekend. A one-week package is only $99 – Click Here for more details. Also check his page daily for free NFL picks on his daily Youtube video.