NFL Office Pool Picks Week 12
by Trevor Whenham - 11/22/2011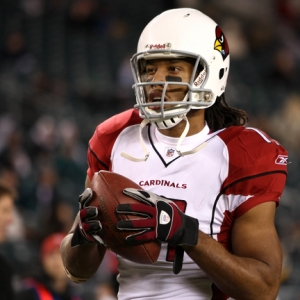 This is where things get interesting. The bye weeks are over, there are six games left for each team, and this is where we separate the men form the boys in the NFL.
We have a pretty good idea of what teams are all about by now, and those will be tested under fire from now to the end of the year.
For office pools things get exciting now, too. If you are still in the mix to win your overall pool then the pressure intensifies as you look to avoid mistakes and find ways to gain ground on your opponents.
If you aren't going to win the big prize then it becomes all about the weekly prizes, salvaging a bit of pride, and securing whatever bragging rights you can.
In the pursuit of whatever goals you are seeking, here's a look at how I see the games this week breaking down from a straight up perspective for my weekly NFL office pool picks. Remember, with three Thanksgiving games this week you need to get your picks in early:
Green Bay at Detroit - The two best games of the week are both played on Thanksgiving Day — a vast improvement on some of the recent turkey days. I feel a lot better about the Lions after they woke up and had a huge second half against the Panthers last week. I'm not sure it was enough. They feasted on a very sloppy Cam Newton, who was a turnover machine in that game. Aaron Rodgers has rarely made mistakes this year, and he certainly hasn't made as many as Newton did. He's just too good right now, and his team is too confident to let Detroit do the come-from-behind act that has become their trademark. Take the Packers.
Miami at Dallas - What a difference three weeks make. These teams were a combined 3-11 in their first 14 games. They have gone 6-0 combined since. They are both playing with a lot of spark and intensity, and have both been very impressive. Overlooking the Dolphins is dangerous, but Dallas is at home in front of what will be a rabid crowd, and that should be the difference here. Take the Cowboys.
San Francisco at Baltimore - This is the other classic game of the week — the battle of the Harbaugh brothers. This is a tough spot for any road team, but the Niners have been spectacular away from home, and you know that their Harbaugh will have no trouble with motivation this week. The Ravens are so hot and cold right now, and the Niners are as focused as a team could be. Take the Niners.
Minnesota at Atlanta - I'm reasonably confident that Christian Ponder will become a serviceable NFL quarterback. Maybe even more than that. He's certainly not one yet, though, and the Falcons are more than good enough to make that clearly obvious. Take the Falcons.
Houston at Jacksonville - Am I a Matt Leinart fan? Nope. Haven't been since his college days. Still, he has enough talent around him that he should just be able to manage the game and be okay — especially against teams like the Jaguars. Starting on the road is a good thing here because the pressure will be less intense because the Jacksonville crowd certainly isn't intimidating. Take the Texans.
Tampa Bay at Tennessee - The Bucs are in the midst of a big losing streak, but they played a very tough game against the Packers last week and are certainly playing better than they have. Take the Bucs.
Arizona at St. Louis - It's hard to get too excited about either of these teams this year. The Rams are more attractive for one big reason, though — Sam Bradford is the real deal while the Cards have serious QB issues right now. Take the Rams.
Cleveland at Cincinnati - The Bengals are coming off a tough loss last week, and I question their heart and their ability to rebound. Still, they have a huge talent edge and they are at home. Take the Bengals.
Buffalo at N.Y. Jets - I am thoroughly unimpressed with both teams right now. Ryan Fitzpatrick forgot how to play as soon as he signed his big contract, and I don't think Mark Sanchez ever was very good. I'd love to pass on this game, but I can't. I'll take the Jets because they are at home, but I'm not excited about it.
Carolina at Indianapolis - Ugly, ugly game. Just awful. Cam Newton looked terrible against the Lions last week. The Colts have looked as bad as a team can look. If the Colts are going to win a game this is it. I just can't back them, though. Take the Panthers.
Washington at Seattle - The Seahawks are reasonably competent at home — at least compared to how they are on the road. The Redskins have a lot of issues, and they struggle when crossing the country. Take the Seahawks.
Chicago at Oakland - I used to really enjoy watching Caleb Hanie in college, but it's a long way from Colorado State to Soldier Field. The Bears don't strike me as the toughest team in the world, and they have a good excuse to quit here. Take the Raiders.
New England at Philadelphia - Nice win by Vince Young last week. Chances that he or Michael Vick can do it again here? Not much. The Eagles still have all sorts of issues, and they are up against a better team here. Take the Patriots.
Denver at San Diego - I refuse to give the Tebow charade any credit. That's just not an NFL offense, and any coach with self respect would know it. Take the Chargers.
Pittsburgh at Kansas City - One team is elite and impressive. The other one plays in a city with great BBQ. Take the Steelers.
N.Y. Giants at New Orleans - The Saints haven't been as consistent as I wish they were, but they have won all four games at home, and are tougher there than on the road. The Giants weren't impressive last week, and I have a hard time trusting them overall. Take the Saints.