NFL Office Pool Picks Week 3
by Trevor Whenham - 9/20/2011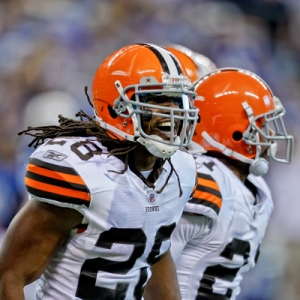 That's more like it! After a totally forgettable opening week last week was far more successful in terms of picking winners. The games made sense when I looked at them at the start of the week, and for the most part they turned out like expected. Even the NFL office pool picks that didn't turn out right were mostly close. Now let's carry the momentum forward to this week. All games are picked straight up, not against the NFL point spreads.
Jacksonville at Carolina - I was thoroughly unimpressed by Jacksonville last week, and they clearly have major QB issues. Carolina has issues, too, but they sure can pass. Cam Newton will finally get his first win here. Take the Panthers.
Denver at Tennessee - The Broncos should be ashamed of their performance the last two weeks — even though they have gone 1-1. I'm not convinced that they can do a whole lot better at this point. Matt Hasselbeck played well last week, and he can do enough to win at home — especially if they can get the running game going like it can. Take the Titans.
Houston at New Orleans - This is the most intriguing game of the week. The Saints looked much better last week than they did in their opening game. I still have big concerns about their secondary, though, and few teams are better positioned to exploit that than Matt Schaub and the Texans. The thought of trusting Houston scares me, but this is a good spot to gamble. Take the Texans.
Detroit at Minnesota - Donovan McNabb is not the answer, and the Vikings just aren't very good. The Lions have been very good on both sides of the ball, and they are going to ride their confidence into this one and make some noise. I don't know how long Detroit can keep it together before the bubble bursts, but it will be at least one more week. Take the Lions.
N.Y. Giants at Philadelphia - This is an impossible game for me to pick right now because I don't know the health status of Michael Vick. If he is ready to go then they are an easy pick. If not then it's wide open — though I really don't like how Eli Manning is playing. Either way, I would probably take the Eagles.
New England at Buffalo - What an intriguing game. The Bills have been very fun to watch and surprisingly feisty. They aren't going to quit, and the fans will be fired up. They are entering the big leagues this week, though. The Pats are as good as a team can be offensively right now, and they are going to handle this game. Take the Patriots.
Miami at Cleveland - I am very frustrated by Chad Henne and the Dolphins. I want to like this team, but they have been very frustrating so far. If they can't win this one then I will fully and finally write them off, but they are the better team here and I still have a bit of faith left in them. Take the Dolphins.
San Francisco at Cincinnati - It will be very interesting to see how Jim Harbaugh and his squad handle a crushing loss last week. I bet that they will bounce back well. The Bengals are just plain bad, and San Francisco is better than most people think. Take the Niners.
N.Y. Jets at Oakland - I don't really believe in the Jets, but I don't like the Raiders at all, and New York is clearly the better team here. Take the Jets.
Baltimore at St. Louis - I believe that the Ravens are an elite team — much, much better than they appeared last week. The Rams just have too much working against them this year — injuries have been piling up. Baltimore needs to bounce back very strong, and I expect that they will. Take the Ravens.
Kansas City at San Diego - The Chiefs are incredibly, undeniably awful. The Chargers aren't — though their game against the Patriots last week showed they aren't yet great. This one won't be close. Take the Chargers.
Atlanta at Tampa Bay - Tough game — both teams are impressive but flawed. Every time I look at this one I see it differently. Right now I like the defense and the heart of Tampa Bay, so at this point I'll take the Bucs.
Green Bay at Chicago - I don't trust the Green Bay secondary, but I am not confident that the Bears are going to be able to exploit that. In this conference contest it has to come down to which QB you trust because both teams are mostly competent. I'd take Aaron Rodgers all day, every day — obviously. Take the Packers.
Arizona at Seattle - The Seahawks are terrible. I have no respect for them, and until they give me reason to believe in them that won't change. Arizona is imperfect but by far the better team right now. Take the Cardinals.
Pittsburgh at Indianapolis - If Peyton Manning were on the Colts I would still take the Steelers given all the issues Indianapolis has. Manning obviously isn't playing, so this one won't be close. Take the Steelers.
Washington at Dallas - At this point I don't know Tony Romo's status. Either he won't play or he will be playing with a broken rib. In either case Jon Kitna will be called upon, and given how he played last week that's far from a good thing. Washington has been surprisingly strong, and I will believe in them again here. Take the Redskins.
---
Most Recent NFL Office Pool Picks