NFL Predictions - Which Team Will Be Last to Win a Game?
by Trevor Whenham - 10/6/2011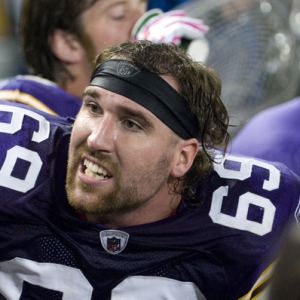 We are a quarter of the way through the NFL schedule, and we have four teams — Indianapolis, Minnesota, Miami, and St. Louis — that haven't won a game yet. It's always interesting to watch which team stays winless the longest. Tracking futility is especially significant this year, though, since the worst team in the league will have a chance to draft Stanford's Andrew Luck — the most highly-regarded QB prospect in years.
There is no guarantee that one of these teams will wind up with the worst record in the league and the first pick as a result, but they are certainly off to a good start. Which one of these teams will be winless the longest? Let's take a look:
Indianapolis
I won't waste our time and talk too much about their biggest problem. What I will say, though, is that I am surprised, but I am convinced Curtis Painter is by far their best chance.
He was far from perfect against Tampa Bay, but he was a heck of a lot better than Kerry Collins has been, and he had some incredible chemistry with Pierre Garcon.
The real problem for the Colts, though, is that they weren't likely to be a great team even if Manning had been at his best. They have a wealth of problems, and their coaching doesn't convince me at all.
What they do have going for them, though, is a schedule with plenty of soft spots. They have home games against Kansas City, Jacksonville and Carolina, and relatively soft road games at Cincinnati and Jacksonville. The rest of their games are tough, and the Colts aren't going to win a lot of games, but they will win enough to stay out of the cellar.
Miami
The Dolphins suffered a serious blow this week when they lost Chad Henne for the year. Henne hasn't had a great year, but the opener against the Pats showed what he is capable of, and he was by far their best option. Now there is uncertainty at the position, and that certainly isn't going to help this team out.
They are also likely to have the distraction of a coach on a hot seat hanging over them until Sparano is finally put out of his misery.
Aside from the QB woes, though, their biggest issue is that the Miami Dolphins schedule is pretty tough. A home game against Denver and a trip to Kansas City are the only two reasonably soft spots on the schedule.
It will be hard for this squad to win a ton of games. I was very optimistic about this team for the second year in a row, and for the second year in a row things have gone wrong for them.
They desperately need to welcome a new regime into town. At this rate, that lucky new coach could have Luck to work with.
Minnesota
It seems impossible to believe now, but Donovan McNabb used to be an elite quarterback. It wasn't even that long ago.
He's on his third team in three years, though, and his stay with this one isn't likely to last the whole season — at least not as the starter — if he doesn't get his act together soon. Soon enough the team is going to get tired of his struggles and give Christian Ponder a look. I'm not optimistic about how well that will go.
Minnesota has some serious secondary issues as well. Their biggest advantage is that the Minnesota Vikings schedule is weaker than the two teams mentioned already here. It's not easy, but at least seven of their remaining 12 games are at least reasonably winnable. That's not to say that they will win them all. In fact, I don't expect them to win more than a couple.
Their best chance of winning is this week when they host Arizona. If they lose that one then they have a reasonable chance of being the last winless squad standing.
St. Louis
This is just a really bad team right now. They can't stay healthy. Sam Bradford has forgotten how to pass. Their offensive line can't open running lanes, and their defensive line can't stop anyone running. Their coaching looks panicked.
It's amazing how a team that showed so much promise last year can take such a massive step backwards this year. Hopefully this year is just a mulligan for them and not a sign of lasting issues.
Given all of their problems and a very tough schedule, though, there is a very good chance that they will be the last winless team. In fact, I would bet on it. They don't have a game in which a win wouldn't be a fairly significant surprise until week 11 when they host Seattle.