NFL Teams Well Positioned To Weather Lockout
by Trevor Whenham - 7/29/2011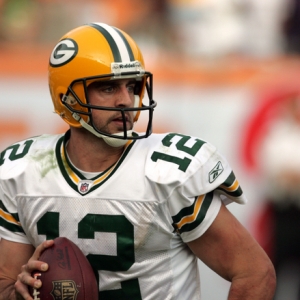 One complaint of NFL fans is always that despite the salary cap there are 'have' teams and 'have-not' teams. Some teams seem to be solid every single year, while others never catch a break and become competitive. Even if the bad teams do manage to have a good year they never seem to manage two in a row. There are lots of reasons for that — coaching staff, management, ownership, talent levels, and so on. One major side effect of the lockout this year, though, is going to be that the gap between these two types of teams is going to be wider now than ever.
Teams that are well prepared and well staffed — on the field and in the front office — are going to be able to deal with the shortened time frame of the offseason this year much more effectively than teams that are poorly prepared or are forced to be in the midst of transitions. Here's a look at five teams that are well positioned to succeed in the unique challenges of this offseason:
New England Patriots
The Patriots are the ultimate in stable franchises, so they are obviously well positioned to succeed. There is no team in the league that is consistently deeper or better stocked than the Patriots. There is also no better coached squad, and no better quarterback in the league. Do you really think Tom Brady needs to spend a whole lot of time learning what he needs to do or how to play better?
Because they are so well positioned they haven't had to scramble to fill major holes and they have had the luxury of being able to gamble on some expensive talent with massive upsides. While Haynesworth and Ochocinco are both risky moves, both players are very talented veterans that will be able to step in and contribute relatively easily. New England has long been the class of the AFC, and they have a good chance of doing so again. They don't need an advantage, but circumstances have given them one.
New Orleans Saints
Like the Patriots, the Saints are a well-coached group with a strong core and a truly elite quarterback that will have himself fully prepared for the season. Also like New England they haven't had to scramble to fill major holes or overhaul things that weren't working before.
It wasn't always the case, but now this is a team that is well run, and they are working a plan that has them positioned to succeed regardless of the challenges they face.
Their biggest moves in free agency seem to be subtractions instead of additions. When a team has the luxury of doing that you know they are in a good place.
Green Bay Packers
They are the defending champs, they have most of the same pieces in place this year, and what they have been doing obviously works for them. There are obviously going to be some hurdles like there are for every defending champion. However, the Packers seem to be more grounded than most.
If they can come into this season with their heads on right — and not too inflated by their egos — then they have a chance to hit the ground running and make some noise in a division that they are poised to own this year.
Tampa Bay Buccaneers
Compared to the three elite teams that I mentioned before, the Bucs could be seen as a surprising inclusion. I stand by the pick, though.
From watching them last year we learned that they were a team that had their act together again after some rough years. They had been forced to overhaul their roster and go through a lot of staffing changes, but they are stable now and working towards something special. They have the key pieces in place, and have been able to focus on filling the holes without panicking.
I'm not suggesting that they will win the Super Bowl, and they could certainly take a step or two backwards this year from what they accomplished last year, but any steps back will be because of their youth and the growing pains that causes instead of from the pain of the lockout and the timetable that forces.
Detroit Lions
The Lions are in a similar situation to the Bucs. They are a team that has been in rough shape for a long, long time, but they finally seem to be making the moves that can turn things around in the long term.
They have key stars on both sides of the ball, and they have done a good job of adding pieces to fill holes. They have a plan (for once) and they are following it.
They are a young team so they could obviously have used all the extra practice time they could have had over the summer. In the absence of that, though, they are still very well positioned — better than most teams — to continue moving forward and taking steps towards respectability.