This Week in NFL Betting By the Numbers
by Darin Zank - 11/22/2011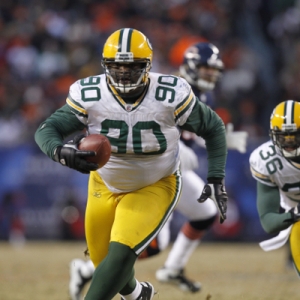 The most intriguing number at this moment in the NFL season is 10-0. That is the current record of the defending Super Bowl Champion Green Bay Packers. But we'll get back to them later. For now, let's look at a few other interesting numbers we've gleaned from the recent goings on around the NFL.
10 – Points scored by the Colts their last two games combined. Look, we knew Indy was in big trouble without Peyton Manning. But did we really think they'd stink this bad? The Colts are 0-10, and they haven't even been coming close, losing their last four games by an average of more than three touchdowns. Three weeks ago they scored seven points in a loss to Atlanta, and they followed that up with three points in a loss to Jacksonville.
7-0 – The ATS record the last two seasons of teams that have scored fewer than 10 points each of their previous two games. For whatever reason, teams that have been held to single digits on the scoreboard two games in a row have rocked the pointspreads their next time out. Last year this situation popped up five times; each time those teams covered the spread that third week. Earlier this year Kansas City scored seven and three points in back-to-back games, and then they covered as 14-point underdogs vs. San Diego. And a few weeks ago St. Louis scored three and seven points back-to-back, and then they exploded for 31 points in upsetting the Saints. Go figure. For this week 5Dimes is listing the Colts as 3.5-point home underdogs vs. Carolina. And the Bills, who also fall into this situation this week after scoring seven and eight points their last two games, are getting nine points at the Jets.
95 – Our guess as to the percentage of American households that will be tuned in to the Packers-Lions game on Thursday. Vast numbers of non-fans watch the early Turkey Day game anyway, and with the big public team in Green Bay at 10-0 and Detroit finally fielding at playoff contender at 7-3, the ratings on this one should be huge. And who are the five percent that won't be watching? We're not sure we want to know. 5Dimes NFL odds list the Packers as seven-point favorites over the Lions.
31-17 - Vince Young's career record as an NFL starter after leading Philly to a 17-10 victory over the Giants Sunday night. Maybe the Michael Vick injury is just what the underachieving Eagles need to jump-start their season. At 4-6 and just two games back of NFC East-leading Dallas, they're aren't cooked quite yet. This week Philly hosts New England, and then has a couple of winnable road games. And they get a chance to make up ground on the Cowboys when they visit Dallas Christmas Eve.
34 - Number of official NFL passes thrown by Caleb Hanie, Chicago's new starting quarterback. Jay Cutler was having maybe his finest season as a pro, but he's out for the foreseeable future after breaking his thumb while making a tackle Sunday vs. San Diego. So the 7-3 Bears will go with Hanie, who in a relief role nearly got Chicago into overtime in the NFC Championship Game last January. For this week 5Dimes is listing Hanie and the Bears as 4.5-point underdogs at Oakland.
14 – Teams that have started 10-0 in the NFL since the merger, including this year's Packers.
6 – Teams that have started 10-0 and gone on to win the Super Bowl.
+215 – Green Bay's current odds on 5Dimes' Super Bowl XLVI betting board.
21 - Turnovers on Phillip Rivers' tab this season, the last two of which proved very costly to Chargers backers Sunday, including your humble narrator. Instead of hitting a six-team, six-point teaser with San Diego, the Chargers could only manage a push at +11 vs. Chicago. So we had to settle for a five-teamer at reduced odds. Thanks a lot, Phillip.