NFL Playoff Handicapping: Raking the Teams
by Trevor Whenham - 1/3/2012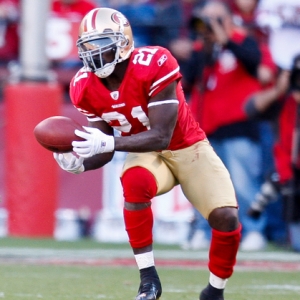 By the end of New Year's Day there were 12 teams that could still win the Super Bowl. On Feb. 5 there will only be one.
Theoretically, any of the six teams from each conference that are still alive can be the victorious squad, but some teams are obviously far more likely than others to be the one.
Here's a look at how I rank the chances of the 12 remaining teams from least to most likely to win the Super Bowl. I've included the futures odds from Bovada so you can see how my Super Bowl predictions vary — sometimes significantly — from that of the oddsmakers:
12. Denver Broncos (50/1)
Tim Tebow has looked as bad as an NFL QB can look in the last three weeks, and he was totally hopeless against the Kansas City defense.
Pittsburgh will do things to him that he has never even imagined, and it is not going to end well.
I have never bought into the Tebow hype, and their playoff performance will show that I wasn't missing out.
11. Houston Texans (40/1)
It's hard to like a team that is going through quarterbacks at the pace that this team is. Even if that weren't the case, though, I would have no respect for a team that cared so little in their last three games after clinching the first playoff spot in franchise history.
Pathetic.
10. Cincinnati Bengals (65/1)
They will be outmatched by every coach they face, and they limped into a playoff spot in an ugly fashion. Andy Dalton had a decent season, but he is in over his head here.
They may win a game because they face Houston, but when they meet the big boys they clearly will be outclassed.
9. Detroit Lions (40/1)
Matt Flynn terrorized this team, and he was far from the only QB to do so this year. Now they face Drew Brees — the most fearsome QB in NFL history through the air.
Stafford can throw it himself, and Calvin Johnson is a total beast, but I just don't think they can score enough points to compete against the Saints — or later in the playoffs, either if they did pull off the upset.
8. Atlanta Falcons (35/1)
The Falcons just haven't looked quite right this year. They have seemed to be a step slow, a step out of sync, and a touch less concerned about it than they should be.
They are a decent team but far from a great one, and I have a hard time believing that they will be a factor. They could win one game because I don't like the Giants much more than I like them, but then it gets ugly for them.
7. New York Giants (20/1)
When Eli Manning is playing well he's a very good QB. He has a shocking tendency to turn his brain off and disappear, though, and it's impossible to predict when that will happen. I just can't trust him, and there isn't enough I like about this team to get too excited.
6. Pittsburgh Steelers (11/1)
If this team was healthy they would be much higher.
Big Ben isn't right, though, and the loss of Rashard Mendenhall hurts. They will make things tough for opponents — and should put on a clinic against Tebow in the opener — but the just don't have enough in the tank this year to go all the way.
5. Baltimore Ravens (8/1)
I want to really like this team, and when they are at their best they are as good as anyone. I am scared by their tendency to skip a game that they should win with ease, though, so I have to question their toughness.
Toughness has never been a concern with the Ravens, so I don't know how concerned to really be about this.
4. New England Patriots (4/1)
They are the class of the AFC, and offensively there is obviously nothing to be concerned about. The defense is a mess, though, and that is always a concern in the playoffs — especially when there are so many scary offenses in the NFC.
I suspect we'll see the Patriots in Indianapolis in February, but I don't expect them to win.
3. Green Bay Packers (9/5)
I'm really concerned by what the Chiefs were able to do against this team on defense — especially because there are a couple of very sharp defensive minds that they could be facing in the NFC Championship Game.
I think the team let its sharpness fade a bit down the stretch, and I think the enormity of defending their title is setting in — and will continue to.
I wouldn't be shocked if they won it all, but I won't bet on it happening.
2. New Orleans Saints (9/2)
The Saints are dialed in offensively, more than respectable on defense, and incredibly hungry. That offense is terrifying, and the coaching is exceptional.
This is definitely a championship-caliber team. I just don't like them quite as much as one other team.
1. San Francisco 49ers (11/1)
I differ from oddsmakers here, but I am okay with that. I don't think that there is a more balanced team in the playoffs.
There are obviously better offenses, but there is no team that is as solid on both sides of the ball. I have also never seen any coaching staff — never mind a first-year one — that has had their team bought in more than this one does.
The winner of their game against the Saints is going to win the Super Bowl, and their defensive edge and the location of the game should be the difference.
A 49ers win would be one of the most amazing turnarounds in recent memory, and would be a fitting cap to what is already one of the best coaching jobs of all time by Jim Harbaugh. This team will be tough and they will be ready, and they believe that they are good enough. So do I.
Strike Point Sports has brought his NFL picks clients more than $5,400 in profit this season and he loves the odds for this weekend's wild card games. His NFL handicapping should produce more great results this weekend and a one-week package is only $99! Click Here.